Please note: We recommend calling ahead to businesses and attractions you plan to visit for requirements and hours of operation.
Town of Highland Redevelopment Commission
3333 Ridge Road
Highland, IN 46322
Phone: (219) 972-7598
Website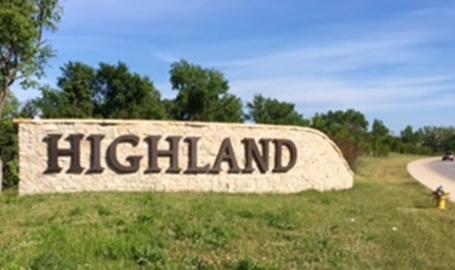 Located only a short distance away from both the shores of beautiful Lake Michigan and Downtown Chicago, Highland is a town you'll want to visit. It was known simply as the Highlands from the 1850s when the Johnstons acquired 53 acres of swampy land until the town was incorporated April 4, 1910 because of the sandy ridge that rose above the marsh. Highland enjoys a thriving business community, ranging from nationally-owned business chains to numerous small, family-owned businesses. Shopping, dining and entertainment possibilities are numerous. You can take advantage of shopping in Highland Grove Shopping Center where larger, nationally-owned stores like Kohl's, Target, Best Buy, Michaels Craft Store and Burlington are located or browse through an array of small, quaint shops in our downtown district. And, take advantage of Highland's Arts & Cultural District if you want to take a stroll after shopping or having a bite to eat. Without the hassle of tickets or closing times, you can enjoy the growing display of sculptures and public art murals whenever you'd like.