Please note: We recommend calling ahead to businesses and attractions you plan to visit for requirements and hours of operation.
Wheatfield - Quiznos
3840 W State Road 10
Wheatfield, IN 46392
Phone: (219) 956-4181
Website
Takeout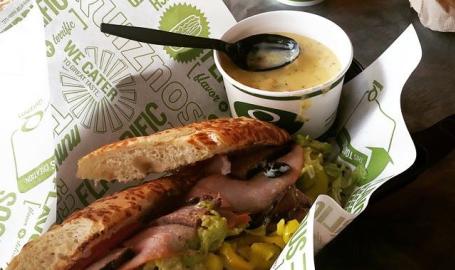 Quiznos Sandwich restaurants in Wheatfield serve toasted sandwiches, soups, and salads for lunch or dinner. Quiznos provides food delivery and food catering services in Wheatfield IN.
General
Takeout: