Tolleston Dunes Trail @ Indiana Dunes National Park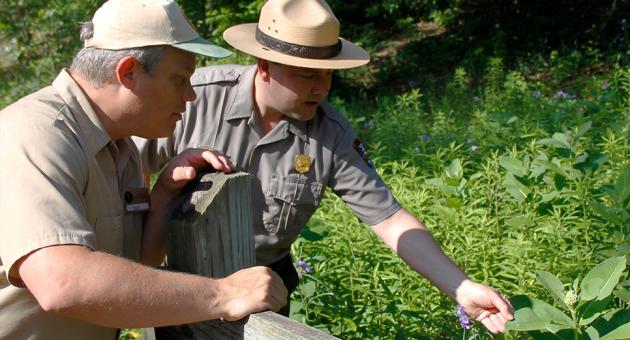 Distance

2.9 ml

Duration

2 hr

Ascent

127 ft
5800 U.S. Highway 12, Ogden Dunes, IN 46368
The Tolleston Dunes Trail winds amid 4,700-year-old sand dunes that were formed when Lake Michigan's water level was 25 feet higher than today. Tolleston is the youngest of three distinct dune systems found within the national park. Together these dune ridges provide a glimpse into the changing shoreline of Lake Michigan. Tolleston Dunes has varied habitats ranging from globally rare black oak savanna to wetlands and plants such as prickly pear cactus, butterfly weed, and the wild blue lupine flower (Lupinus perennis) which grows in abundance. Another plant with a large population is the eastern prickly pear cactus (Opuntia humifusa).
Hours – Open daily from 6:00 am to 11:00 pm Central Time.
Hike Length – 2.9 miles.
Hike Time – 2 hours.
Difficulty – Moderate with consistent changes in elevation.
Trail Surface – Sand with some sections of packed soil, gravel, and boardwalk. Boardwalk can be submerged.
Pets are permitted on a leash (6' or shorter).
Facilities – No restrooms or potable water.
The main trailhead parking lot and marsh overlook parking lot are paved.
There are two picnic tables at the marsh overlook. First come, first served. No advance reservations. Cooking fires are prohibited.
In the winter, this trail is popular for cross-country skiers looking for a more challenging experience.
Accessibility
Main trail is not wheelchair accessible. There is a wheelchair-accessible picnic area and overlook located 1⁄4 mile west of the parking lot on U.S. Highway 12.
Safety
Please stay on the trail and respect closed area signs. Going off trail damages fragile habitat.
Ticks are present year-round. Take precautionary measures to prevent bites.
Poison ivy can be present on the edges of the trail.
Be prepared for changing weather conditions.
In case of an emergency or to report a crime, call 1-800-PARK-TIP.
Part of the Indiana Dunes National Park