We love to find fun, interesting, local, and cultural food when we travel. I'm always surprised when people head to the chain restaurants that they can get at home when they travel. Why? Food is one of the best parts of exploring new places! We enjoyed dining in Northwest Indiana as a part of a familiarization trip with Visit the South Shore. All opinions are my own. Here are 5 Foodie Finds you won't want to miss in Northwest Indiana!
Byway Brewing
Byway Brewing is a big, bright, inviting open concept located in Hammond, Indiana just across the street from the Visit the South Shore Welcome Center.  At Byway Brewing we feasted on appetizers! We are still talking about the Poutine! My eldest says this was her absolute favorite dish from our 10-day Indiana trip, and I concur it was amazing! This potato, pork, gravy, Serrano pepper, and poached egg concoction is bursting with flavor.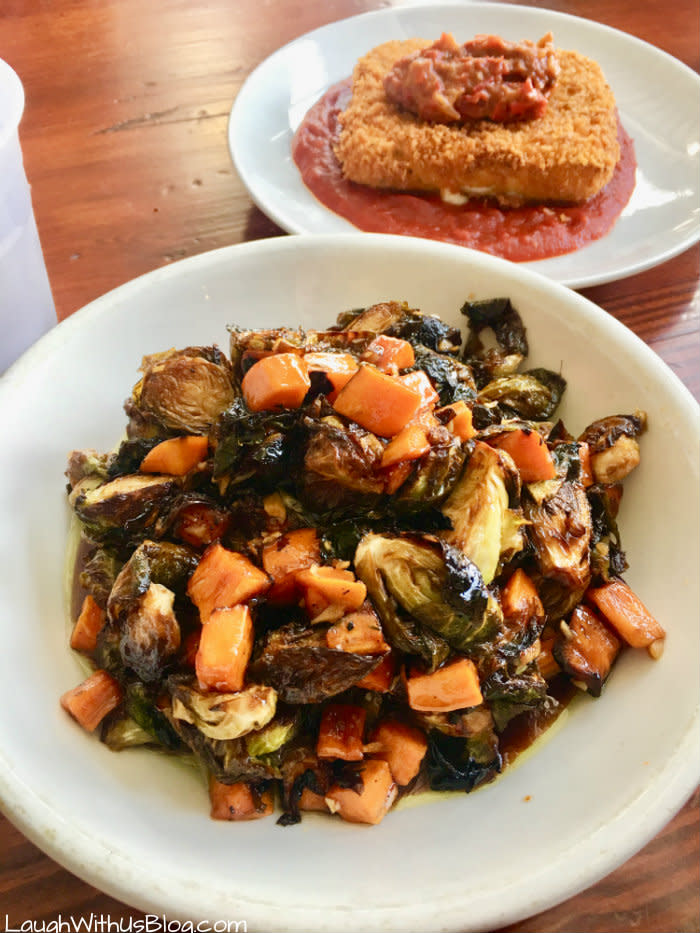 "Do you like Brussel sprouts?" I've been asked and usually say, "No." But the last couple of times I've had them were fantastical. Yes. Fantastical. I could live on these Brussel Sprouts with sweet potatoes and sweet and sour sauce. Highly flavorful and oh so good!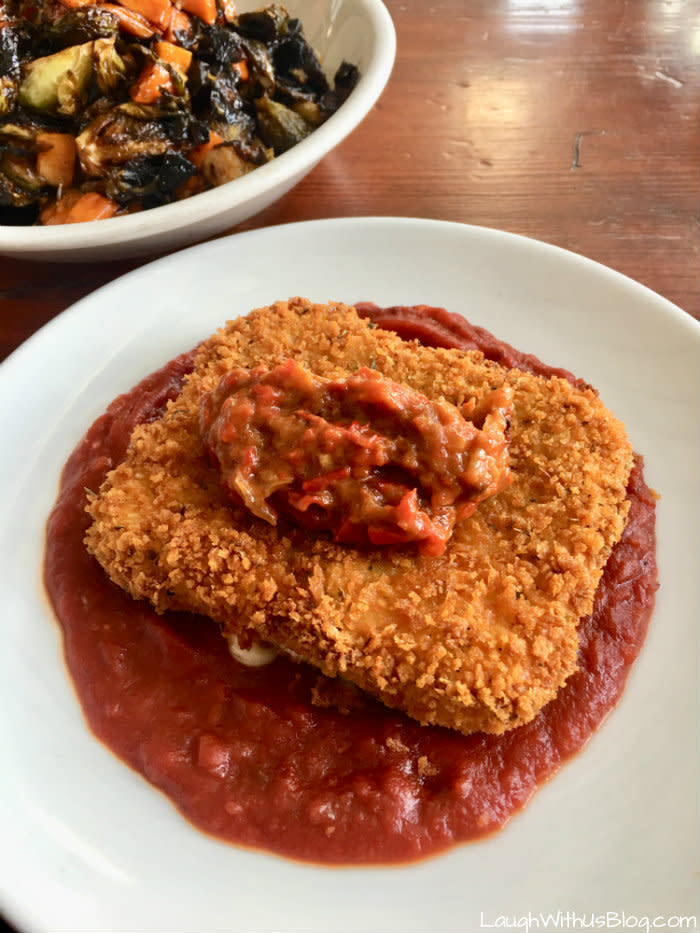 You also can't go wrong with the Fried Cheese!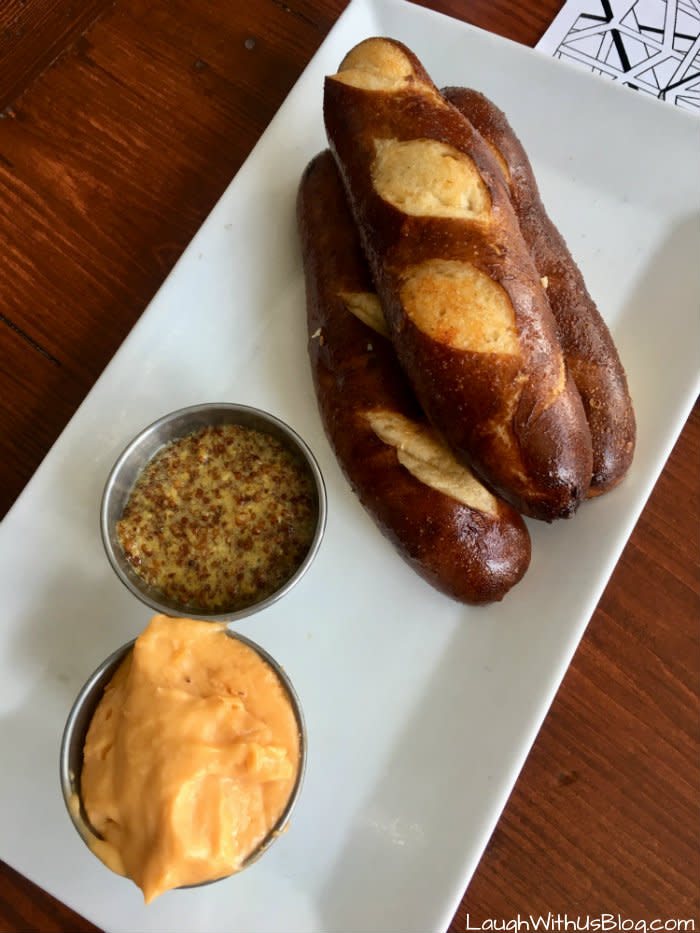 My younger kids couldn't get enough of the Pretzels!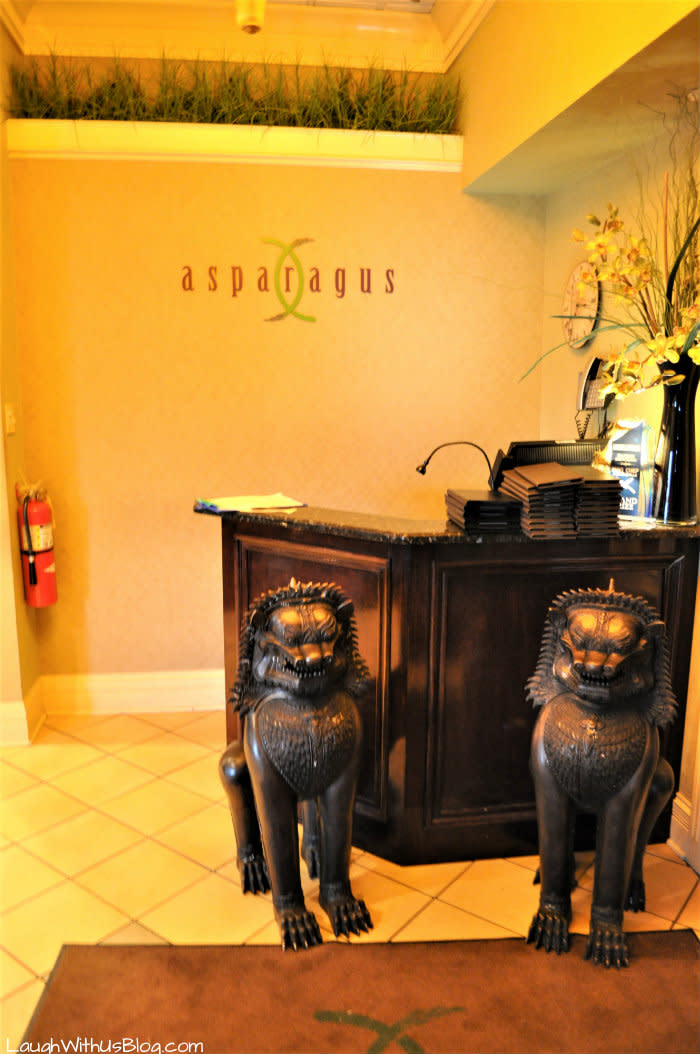 Asparagus
Asparagus is an Asian fusion restaurant located in Merrillville, Indiana. Experience fine dining in elegant surroundings enjoying tastes from Thailand, Vietnam and the Americas.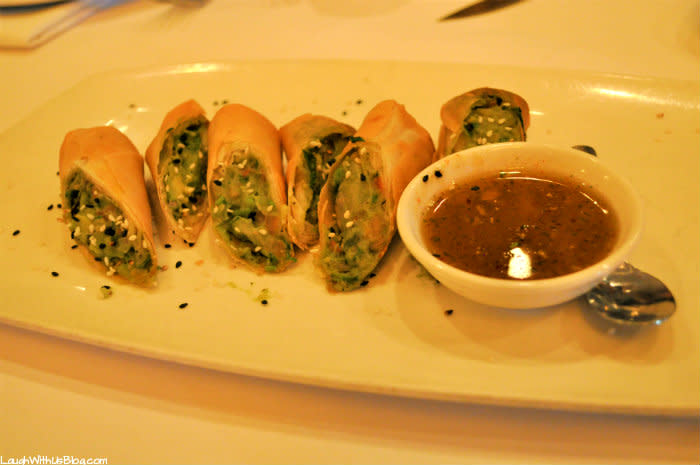 We had to try the Avocado Crispy Rolls – avocado, red onion, tomato and cilantro wrapped in spring roll, served with sweet and sour sauce. If you are an avocado lover like I am this is a must!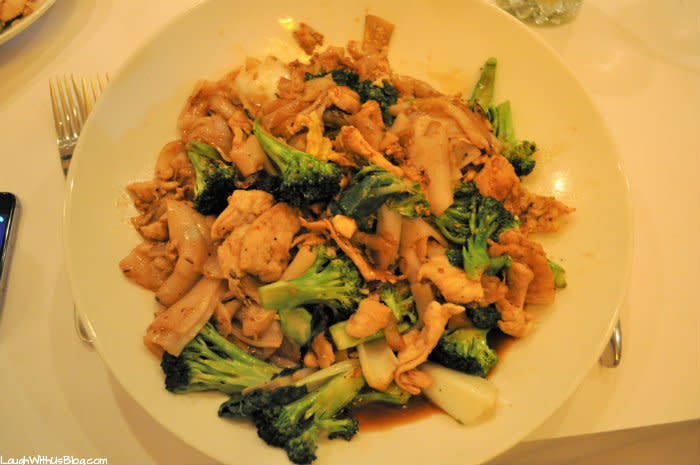 Have I mentioned how I love highly flavored food? 😉 I tried my first Pad See Eiw! It came highly recommended and was delish! Stir-fried flat rice noodles with chicken, scrambled egg, broccoli and baby bok choy in a sweet pepper soy sauce – every bite was amazing.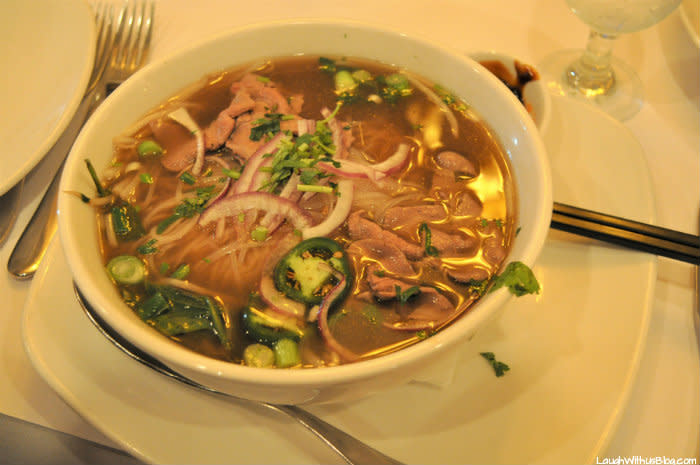 Pho! If you've never had Pho soup you're missing out. We are huge fans. Pho is a hearty soup with rice noodles, bean sprout, Thai basil and cilantro served with fresh lime and peppers on the side.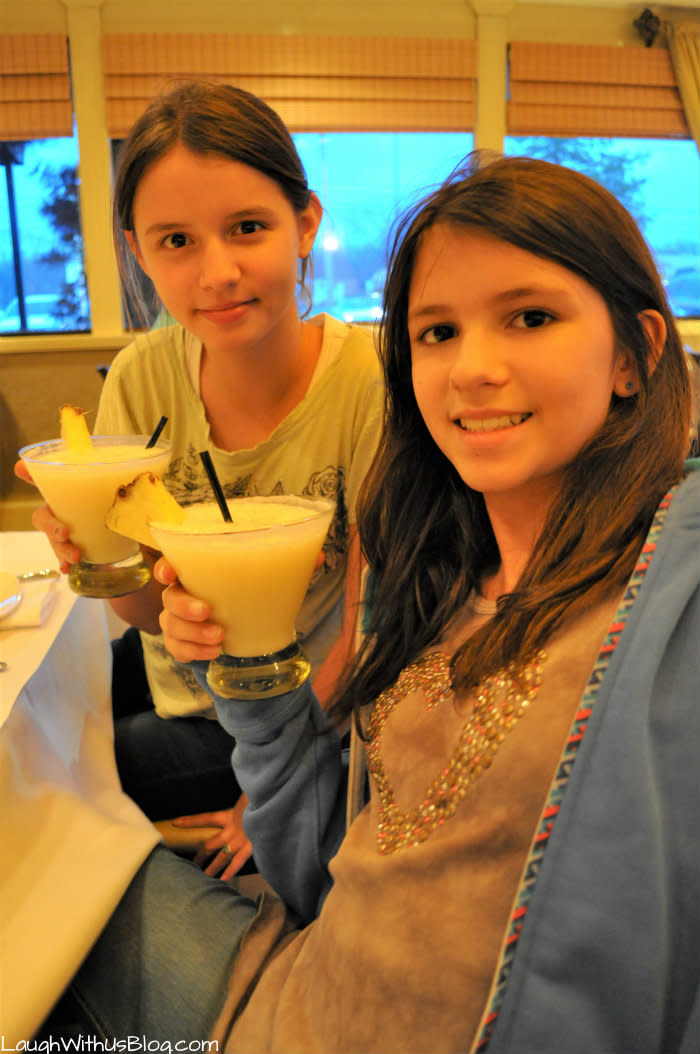 The kids had a blast with some fun drinks.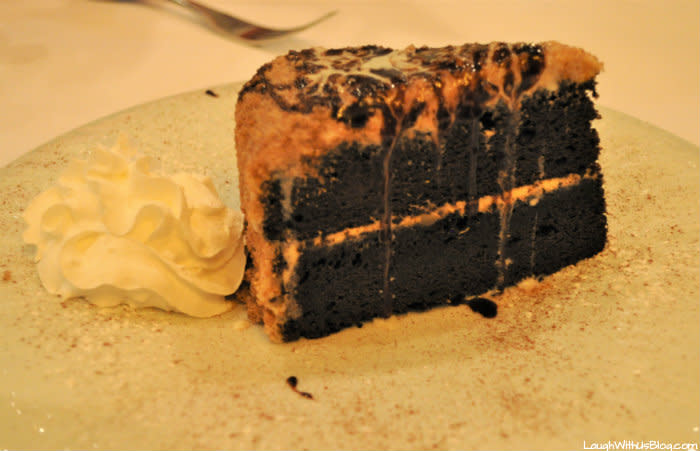 And we ended a fantastic night with dessert.

Albanese Candy Store
The Albanese Candy Store in Merrillville, Indiana is well worth the stop! We went in as skeptics – we are a hard sell on good candy – and came out believers. Most famous for their gummies, but everything at Albanese we tried was exceptional.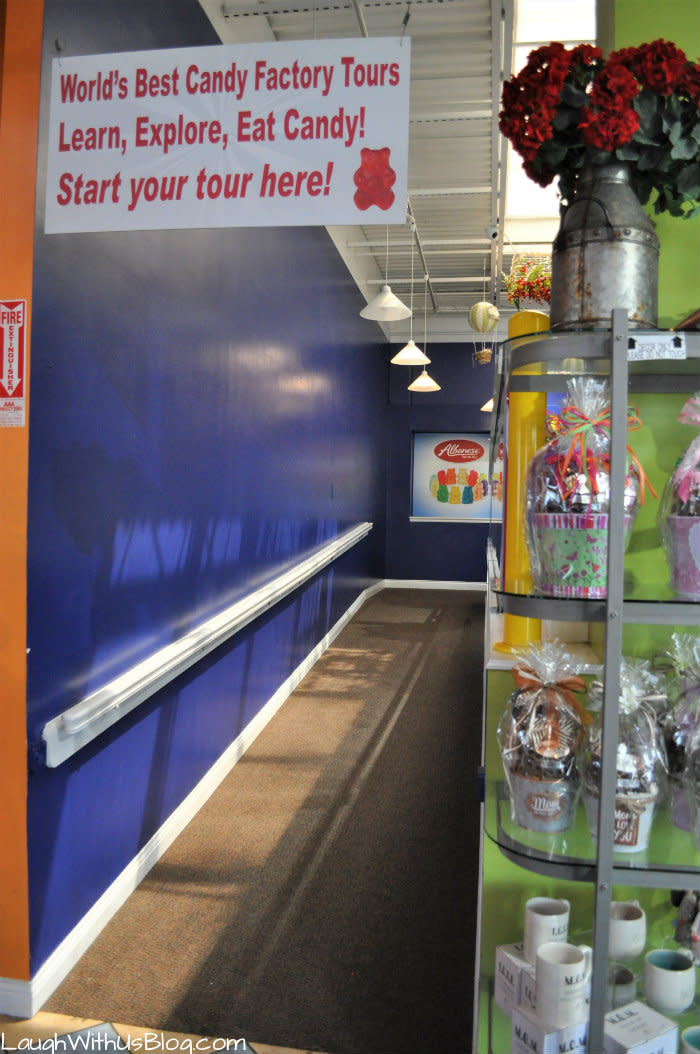 Just inside the store you can take your own behind the scenes tour that shows you what is actually going on in the factory. Unfortunately, there were no photos allowed beyond this point so you'll have to adventure out and go see it, but we found it fascinating to watch how they make and package their candy.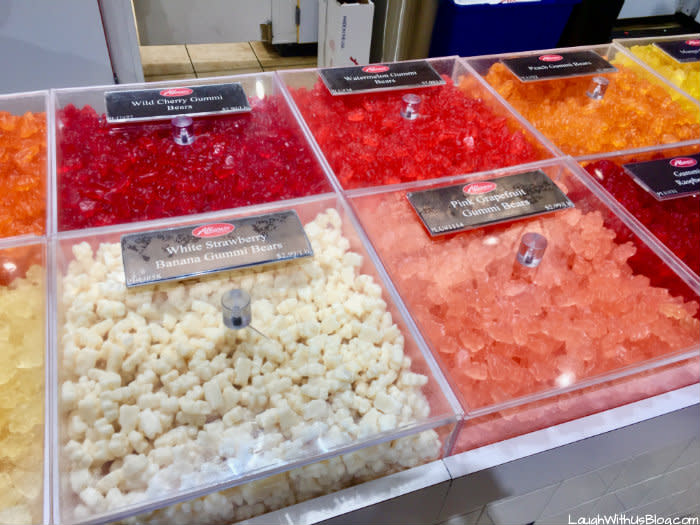 They have many unique flavors of gummies, and they are generous with their samples. I was told that the gummies at Disney are Albanese! Don't miss the section of the store with the "mistakes." You can score huge bags of gummies at an incredibly reduced price.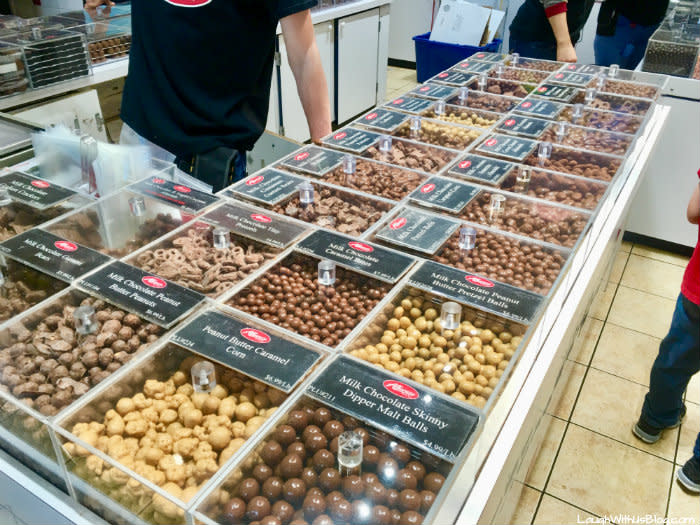 We also sampled several of the Albanese Chocolates and y'all this is the real deal. If you love great candy, this is the place.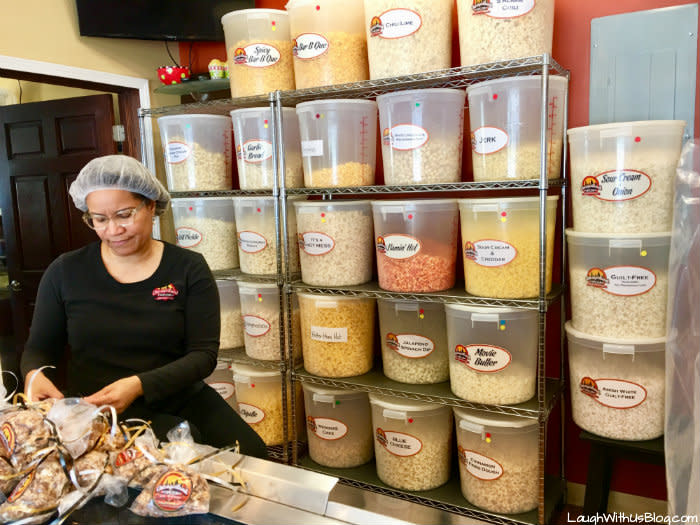 ChicagoLand Popcorn
Just across the street from the HUGE Albanese candy story is a little building I almost missed, but you will want to make sure and stop into ChicagoLand Popcorn. We caught the owner busily working to get ready for an event!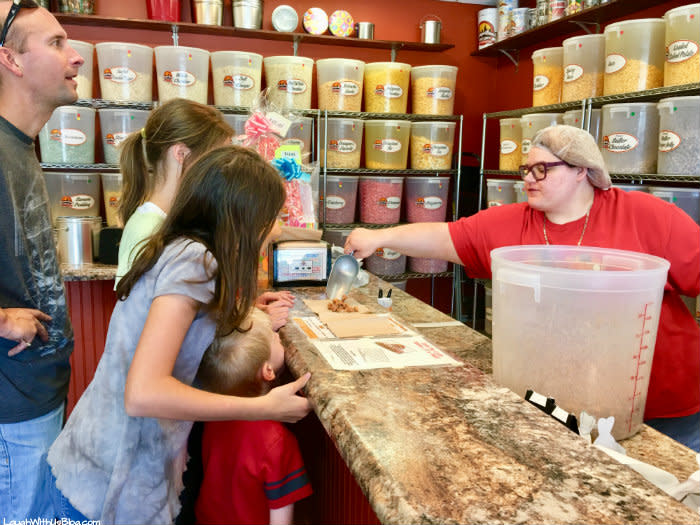 Chicagoland Popcorn has over 250 flavors and the best part is that you can sample as many as you want! We had fun trying sweet, salty, and spicy flavors of all kinds.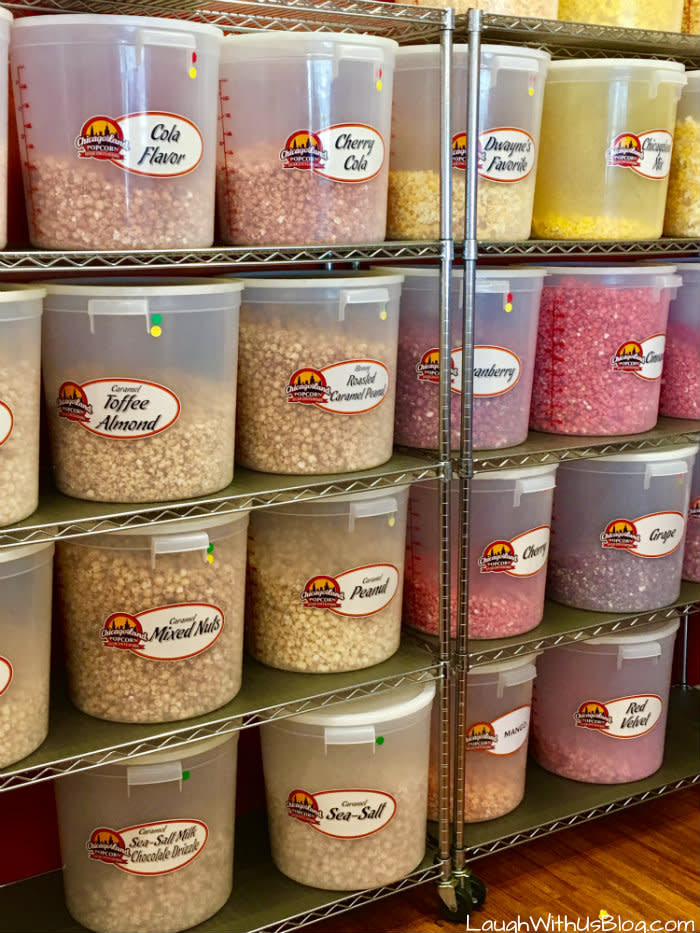 We all left with bags of popcorn that we enjoyed throughout our trip. You will not want to leave without your favorite flavors!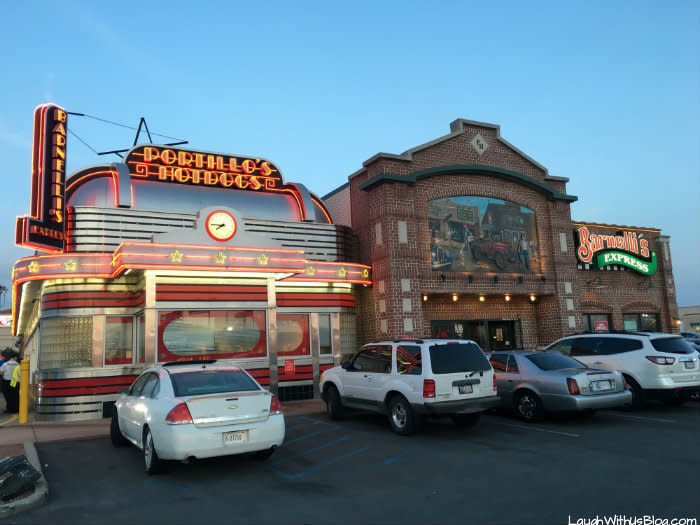 Oh, how we love a fun, family-friendly place to eat with great food and you will find all of that at Portillo's. Portillo's does have multiple locations in Indiana and a few other states, but it was well worth the mention. We visited the Merrillville location, and it was a blast.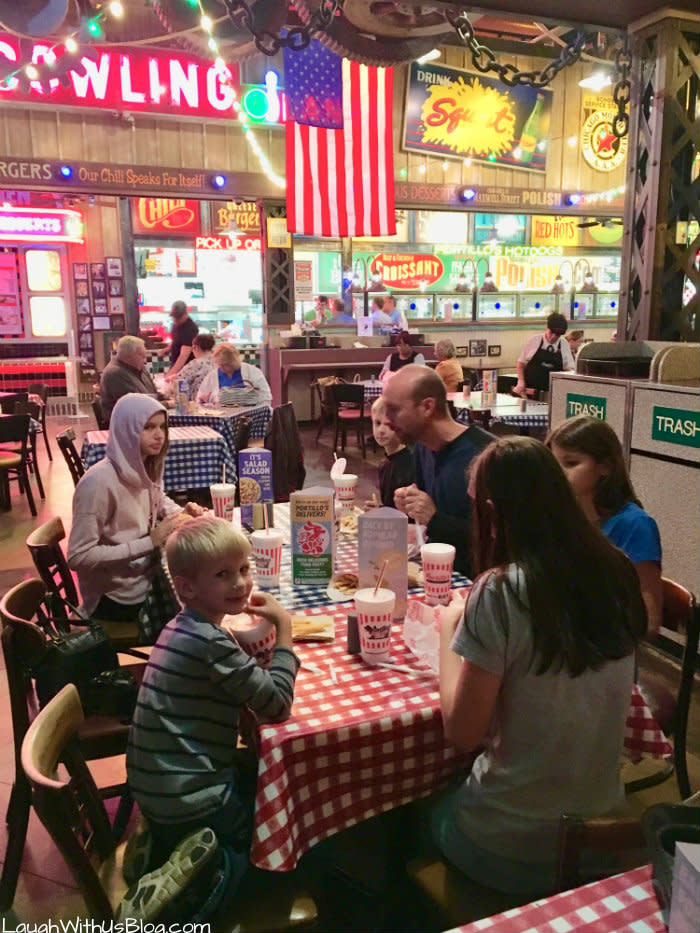 We loved just being here. It's a place the kids can relax and be themselves. 😉 We enjoyed hot dogs and shakes.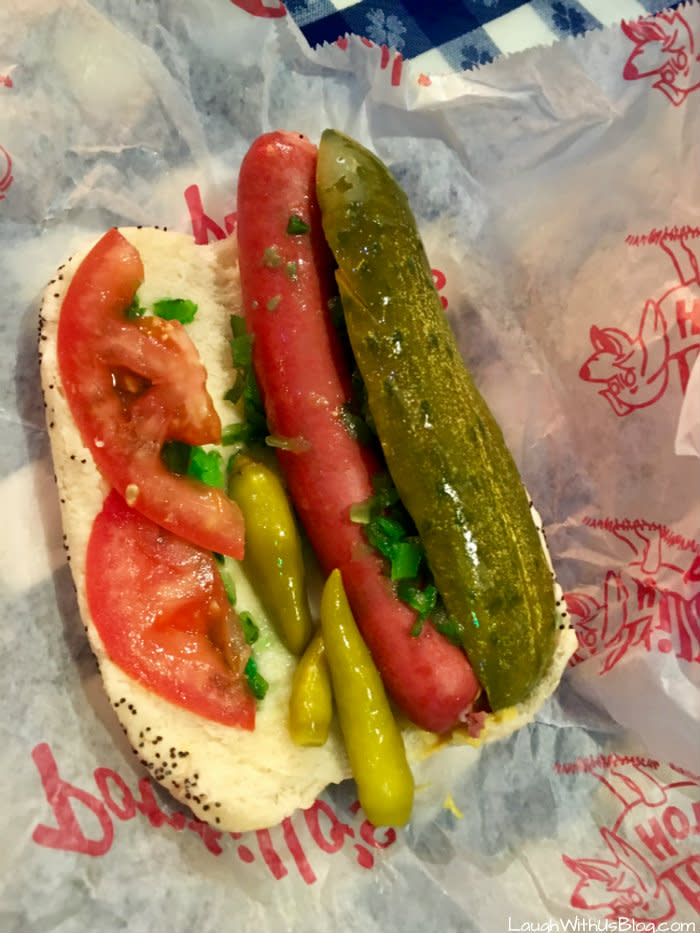 Not the prettiest photo of a Portillo's Hotdog, but you had to see what's in it. This is a Chicago-style hot dog, and it's gooood! Pickles are one of my favorite things and to find a hotdog with the pickle as big as the meat, I was in love already, but then add peppers, mustard, relish, celery salt, freshly chopped onions, and sliced red ripe tomatoes piled onto a poppy seed bun – Wow!
Have you traveled northwest Indiana? What are your foodie favorites to add to this list?
What to do besides eat? 😉 We loved hiking the Indiana Dunes! If you will be making a trip northwest Indiana, click over to Visit the South Shore for more ideas and information to plan your perfect adventure.