As the last days of August slip away, my family and I were lucky enough to get in one last summer splash - literally - at Deep River Waterpark, on Route 30 in Crown Point. While our sons had been to the park before with friends, this was the first trip for my wife and I to this, or any, water park. We had a great time, but definitely have suggestions on how to make the next trip, whether it's ours or yours, even better.
Upon entering the park, we were immediately struck by its size. There are fourteen different attractions and four different eating establishments on the site, including a pizza place and an ice cream shop. For a park that size, it was very well staffed and maintained. We started at the Rip Tide Wave Pool. This attraction acts as a regular pool until (after an alarm sounds) motors create a current of rippling waves that crash into the swimmers. Our boys loved this site and made multiple trips.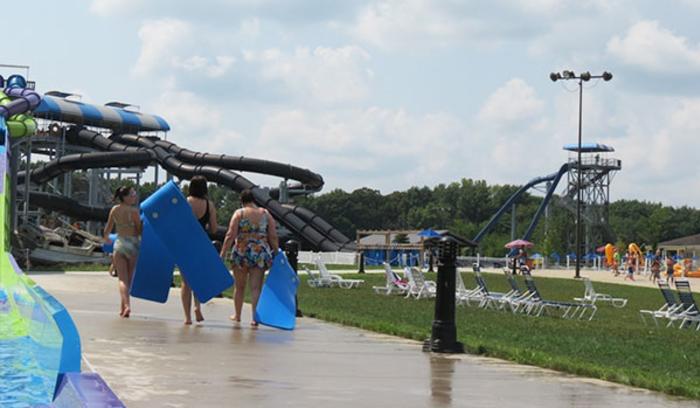 From there, we tried a ride called "The Storm." This is a twisting, contorting ride almost straight down in black, enclosed pipes. You can go down in a single or double inner-tube. Since the pipes are black, the trip down is almost entirely in the dark. While our boys loved it, my wife and I did not enjoy it as much and, due to the darkness factor, would not recommend it for anyone with even the slightest touch of claustrophobia.
 
"The Kraken," however, which only opened in 2017, was a hit with all four of us. This attraction has six blue, purple, and green pipes that swirl and overlap like the tentacles of the mythical squid that gives the ride its name.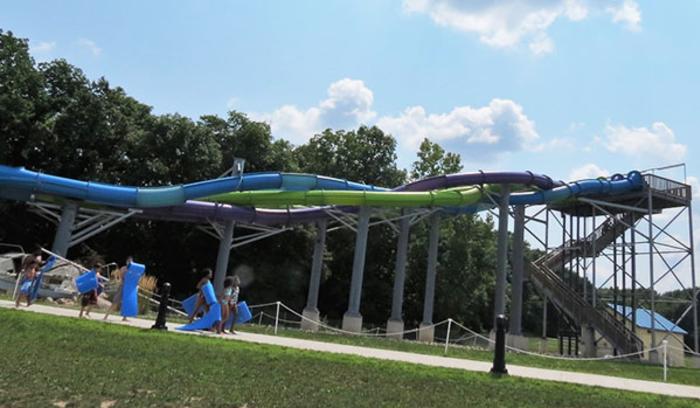 On this ride, you lay flat on a soft board and go down head-first. While this sounds more frightening than the other rides, it actually provides more of a sense of control. The brightly-lit pipes also make for a nice ride, with a big splash at the end!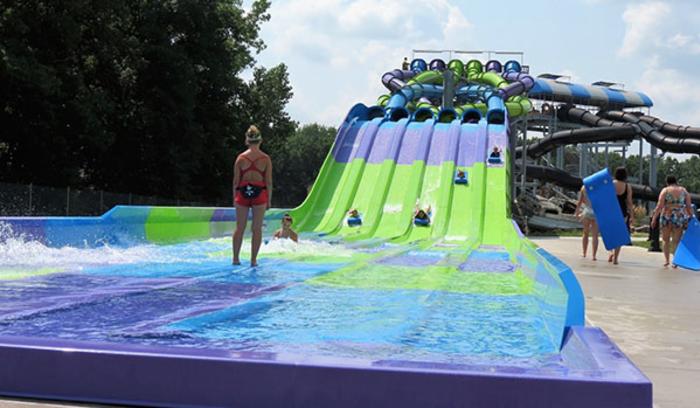 Other attractions of note were the Body Slides, where you go down without a tube or board, and the "Bayou River Ride." The last one was another favorite due to its laid-back nature: you just lay on a tube and float away in the current.
If you consider visiting Deep River Waterpark, the park opens at 10am and you should consider going as early as possible. It became quite crowded as the day wore on. Arriving early will also give you a pick of shady spots, including picnic tables, near the popular rides.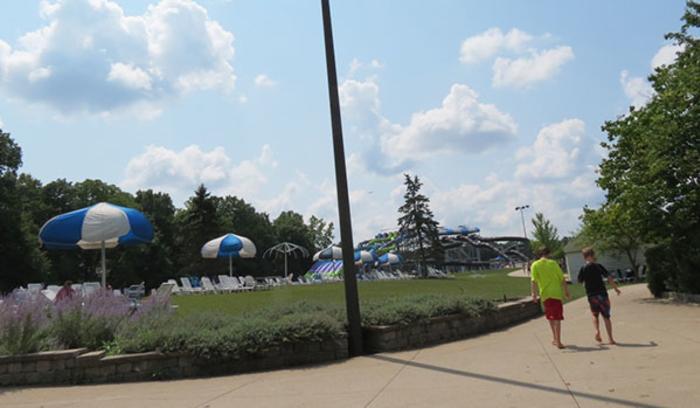 Having visited the park on an especially sunny day, I would not underestimate the value of shade. There are lockers for rent to protect any valuables you might bring with you, so plan ahead to make use of those.
Deep River Waterpark is open until Labor Day, so hurry to get in one last summer splash.
Deep River Waterpark
9001 East Lincoln Hwy. (US Route 30)
Crown Point, IN 46307
219-947-7850
www.deepriverwaterpark.com