On a lazy afternoon, I wandered down to Jeorse Park and Beach located on the shores of Lake Michigan in East Chicago. The City has been working diligently on a $15.5 million makeover to the Park and Marina and it's absolutely amazing! I was greeted by colorful, painted murals lining the entrance to the Park, which sits next to Ameristar Casino. 
Jeorse Park and Beach
The Park and Beach have been transformed and now you can enjoy covered shelters and picnic tables, a brand new playground, splash pad (limited hours) and a bathhouse. Along the sandy beach you can play volleyball, splash in Lake Michigan or relax along the shore. I went on a weekday afternoon and it was quiet, with a few families enjoying the sunshine and playing Frisbee.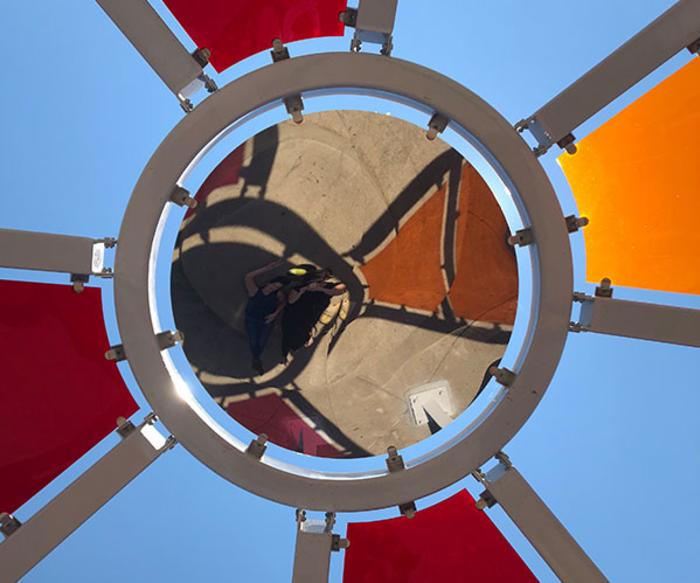 A stroll along the walkway will take you to a giant beach ball sculpture; the path has also been beautifully landscaped – with cactus! I don't very often find cactus in northwest Indiana and I was pleasantly surprised. The beach ball provided some much needed shade and a perfect opportunity to relax and snap a few photos.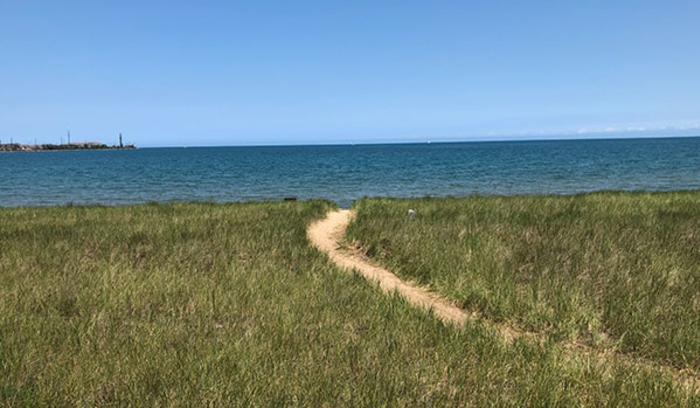 East Chicago Marina
On the other side of Ameristar Casino sits the East Chicago Marina and Harborwalk which includes new piers and social areas for boaters. If you don't have a boat you can still enjoy the Marina area, strolling along the Harborwalk or renting a paddleboard or kayak (summer weekends only). 
Special Events
Throughout the summer, you'll want to make this a spot to visit! East Chicago also has a number of special events that take place at Jeorse Park and Beach or nearby. Check their calendar at eastchicago.com. 
Details for your visit:
Call ahead to confirm the Splash Pad is open: 219-391-8482. 
No pets are allowed at the Park or Beach, so leave your pooch at home. 
There is no lifeguard on duty, so swim at your own risk. Signs will be posted if the waves are dangerous. 
Group rates are available for the Splash Pad and to rent shelters for private functions. 
Concessions, Splash Pad and rentals are not available every day; please call for an updated schedule due to special events, weekend hours or inclement weather.