Gift giving for me is a challenge; I'm always searching for the perfect item for my loved ones. I want it to be thoughtful and memorable but I don't want to break the bank. I can shop at Target EVERY. SINGLE. DAY. But, when I'm looking for something special, I like to give something more personal. I also like giving locally made or handmade items. Even when I travel, I love finding local and specialty items to bring home with me. I am still getting compliments on the smell of my blueberry scented lip balm that I picked up from my last trip to Colorado.
I've decided to share some of my Northwest Indiana holiday shopping "secrets" with you. I sure hope my family won't read this before Christmas!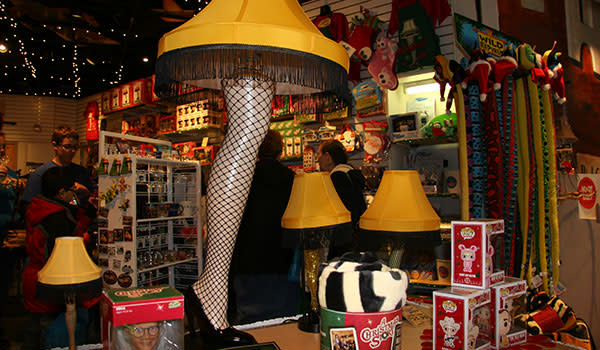 First on the list is my dad, the lover of "A Christmas Story" and nostalgia. He secretly loves winter because he likes the smell of cinnamon and drinking egg nog. We've been watching "A Christmas Story" every holiday since I was little. I can literally buy him ANYTHING "A Christmas Story" and he'll enjoy it. If it has a leg lamp on it, he'll love it. He's probably the easiest person to buy for because I can shop at the Indiana Welcome Center gift shop! Also, I know he'd enjoy those moose mugs from "National Lampoon's Christmas Vacation" so if anyone knows a local shop where I can find those, let me know.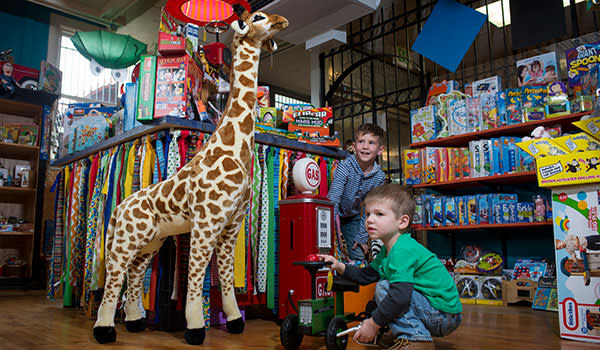 Next up: mom. While I know she'll be happy with whatever I get her, she's still really hard to buy for. I think I'm going to browse the shops in Crown Point's Square this weekend. I'm going to keep my eyes peeled for a purse or a bag. She's envious of a bag I purchased in Germany years ago, made from recycled materials. She's always asking me about it and if I were able to find something similar in size or made locally, it could be the perfect gift!
While I'm in downtown Crown Point, I'll be spending a lot of time (and money) perusing the shelves at Toys in the Attic. My nieces and nephews are expecting toys, that's a given. These kids are pretty spoiled on Christmas and I've become the aunt who buys books and educational toys. Toys in the Attic has cool and creative toys for all ages. Hand puppets, wooden toys, games and even vintage toys like a Jacob's Ladder, chattering teeth, and the Drinking Bird. My nieces and nephews range in age and I know I'll find more than enough toys and books for them. They are located in Crown Point and just opened a second location in Hobart.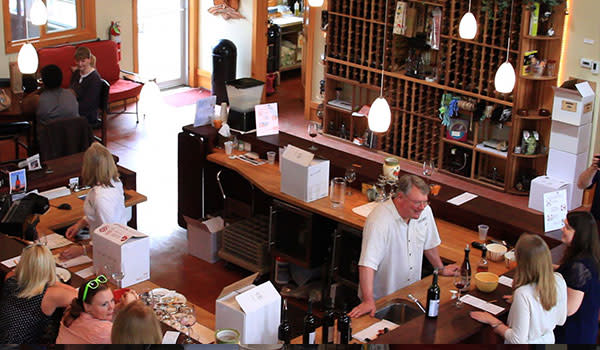 Shame on me for not heading out to Shady Creek Winery to purchase gifts for my stepmom before this year. Wine-themed decor, accessories, funny tea towels - I'm confident I can find something perfect. While I'm at Shady Creek, I'll pick up a few bottles of wine. Local wines are great last-minute hostess gifts. I try to have a few bottles of local wine on-hand to bring along to a holiday party. No need to wrap, just tie on a pretty ribbon and you're good-to-go! I'd recommend any of our local wines as gifts.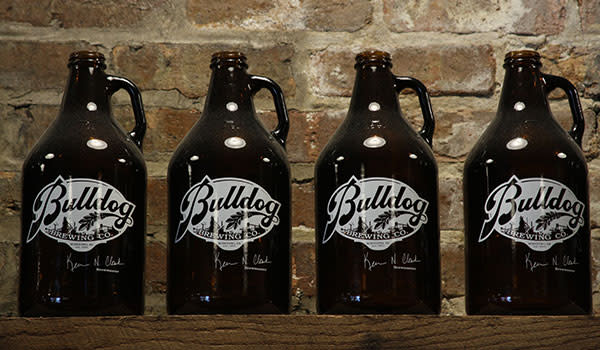 My significant other, my brothers and almost everyone else on my list will be over the moon about a special release beer or a new brewery t-shirt to add to their closet. Since there are more than 20 breweries in the Region, I can get a variety of bombers or growlers for everyone. And, I've learned quickly that most men don't buy a lot of clothing for themselves, so a t-shirt is a smart choice that they'll love. This year I'm going to visit the newest additions: Off the Square in Crown Point and Fenwick Farms Brewing Company in Rensselaer.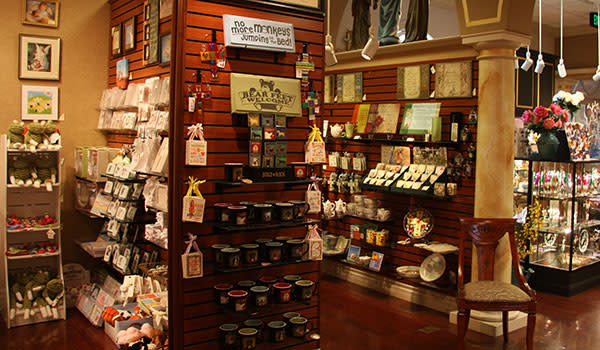 For those Secret Santa and Book Club gifts I love finding beautiful holiday ornaments, even better if they are handmade. The Gift Shoppe at the Shrine of Christ's Passion, Albanese Confectionery, Lubeznik Center for the Arts and Lake Street Gallery all have amazing décor items that are perfect for holiday decorating and trimming your tree.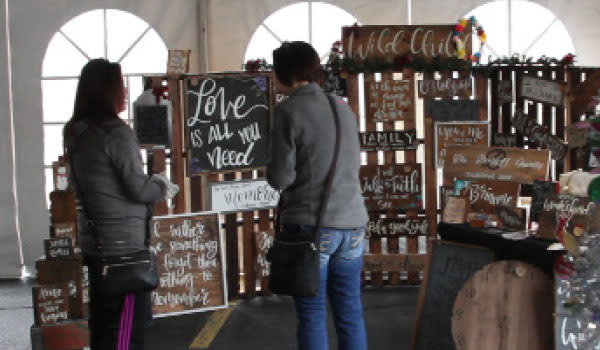 Stop by the Indiana Welcome Center on Dec. 2, 2017 for the annual Holiday Market for unique items including gourmet foods, women's clothing and jewelry, live wreaths/garland and more. Lubeznik Center for the Arts' annual Holiday Artisan Market will run throughout the holiday season. 


Enjoy your holiday shopping along Lake Michigan's South Shore!