This past Sunday I had the privilege of going to the Theater at the Center in Munster, IN to see the production Ghost The Musical. I was skeptical of how well the 1990 movie would translate to the stage and, on top of that, be a musical. I am happy to say there was no need for concern. 
Ghost The Musical first premiered at the Manchester Opera House in March 2011 before going to Broadway the following year. This is the first time the musical has been performed in this regional area. 
The cast in this production is phenomenal. The chemistry between Garrett Lutz, who plays Sam, and Courtney Mack, who plays Molly, was apparent the second they walked onto the stage in the first scene. It made me immediately invest in their heartbreaking love story. Donica Lynn stole the show as Oda Mae. Every scene she was in had the audience and I cracking up. The banter between Oda Mae and Sam were some of my favorite parts.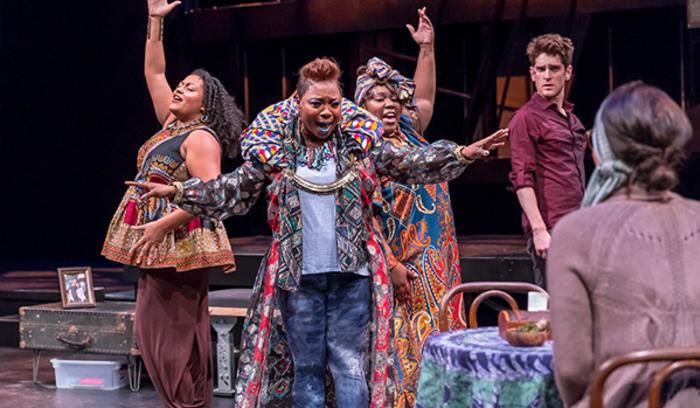 This musical was a perfect blend of heart, comedy, and thriller with wonderful songs sung by very talented actors. This story also had one of the most bittersweet endings I have ever seen. My mother, and most of the audience, was in tears as the last scene ended and the lights dimmed.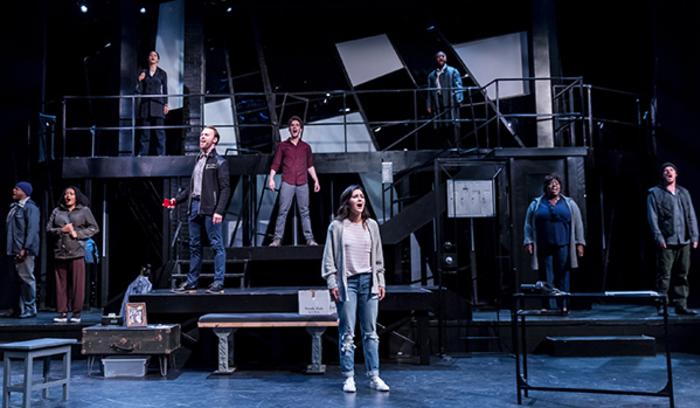 Ghost The Musical runs a little over 2 hours with a 15-minute intermission in between. The musical runs until October 14, 2018. Performances are 2pm Wednesdays & Thursdays, 7:30pm Fridays, 3pm & 7:30pm on Saturdays, and 2:30 pm on Sundays, with select Thursday and Sunday night performances. Tickets range from $42-$46.