Memorial Day is the unofficial start to summers along the South Shore. Northwest Indiana attractions have created amazing specials and events for active military personnel and veterans of armed services to say, 'thank you!'
Check out what's in store at some of Northwest Indiana's best attractions for Memorial Day…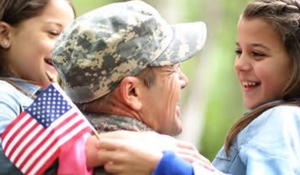 Fair Oaks Farms

Fair Oaks Farms is offering all active military personnel and veterans free admission to The Whole Adventure (Dairy, Pig and Crop) with a valid ID on Monday, May 28, 2018. Active military and veterans should also bring their appetites because, in addition to free admission to adventures, they'll receive 50% off meals at the Cowfe and 20% off food at the Farmhouse Restaurant (offer not valid for beverages). 
856 N 600 E
Fair Oaks, IN 47943
Phone: 219-394-2025
Learn more about Fair Oaks Farms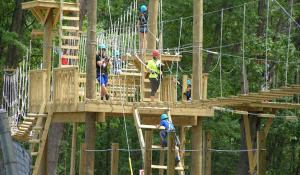 Edge Adventure Parks
Deep River

All current and former military personnel can zip line and climb through the 50+ treetop obstacles of Edge Adventures Deep River Aerial Park for FREE on Monday, May 28, 2018.  Embark on adventures that include traversing across rope bridges, balancing on log beams, climbing on cargo nets and much more. As a Salute to Service, Edge Adventures will also be donating $1 per ticket to DAV (Disabled American Veterans) May 26-28, 2018.
Zip on through…
9001 E Lincoln Hwy.
Crown Point, IN 46307
Phone: 800-590-8347
Learn more about Edge Adventures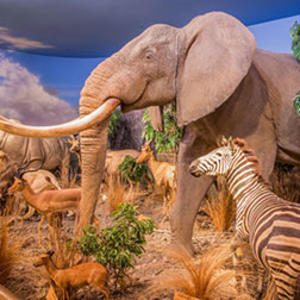 Cabela's
World's Foremost Outfitters

Cabela's – World's Foremost Outfitters celebrates Memorial Day with their Go Outdoors and Hometown Heroes events. All law enforcement, firefighter, EMS, military and military veterans receive 5% discounts May 26-27. Stand and salute – Army, Air Force, Navy, Marine and Coast Guard will be present through the weekend, along with the Military Museum Vehicle.
Check out their schedule of special guests for Hometown Heroes:
11 a.m. to 3 p.m. – Lake County Helicopter (Saturday)
11 a.m. to 3 p.m. – Hammond Fire Department and fire truck
12 p.m. & 2 p.m. – Hammond K9-Unit demonstration.
3 p.m. – "Taps" performance and 21 Gun Salute by American Legion Post 180
Cabela's has tons in store for the kids, too. Go Outdoors features:
11 a.m. to 4 p.m. – Catch and release fishing
11 a.m. to 4 p.m. – Free kids' crafts
1 p.m. to 4 p.m.  – Free Flossie's funnel cake samples
1:30 p.m. – Free kids' workshop
7770 Cabela Dr.
Hammond, IN 46324
Phone: 219-845-9040
Learn more about Cabela's Go Outdoors event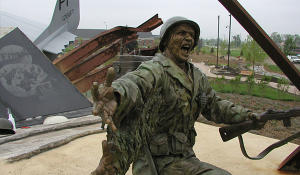 Community Veterans Memorial

Munster VFW Post 2697 presents a special remembrance service for veterans along the groundbreaking Community Veterans Memorial park and exhibit.
11:30 a.m. to 12:30 p.m. – American Legion Post 16 joins Munster VFW Post 2697, the Munster High School Band and Beginning Men's Choir to present a special remembrance for veterans and active military personnel.
9710 Calumet Ave.
Munster, IN 46321
Phone: 219-836-3392
Read our blog about Community Veterans Memorial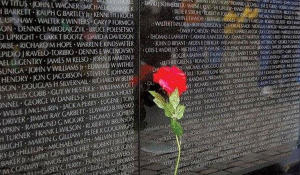 The Vietnam Traveling Wall
in Brookside Park

The Vietnam Traveling Wall will be visiting Brookside Park in Rensselaer through May 28, 2018 thanks to sponsorship from the Jasper County Veterans Council. The Vietnam Traveling Wall is an 80% replica of the Vietnam Memorial in Washington, D.C. Here's the schedule for your visit to the wall:
May 23 – The wall arrives with escort rides beginning at 4 p.m.
May 24 – The wall will be erected starting at 8 a.m., and open for visitors by noon.
Once erected and open for visitors, the Vietnam Traveling Wall will be open around-the-clock May 24 – May 28, 2018, until 3 p.m.
524 W Jackson St.
Rensselaer, IN 47978
Phone: 219-462-0025
Learn more about the Vietnam Traveling Wall's stop at Rensselaer
More Family Fun this Weekend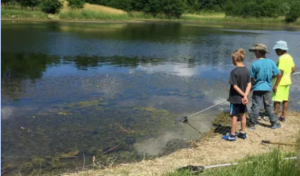 Gabis Arboretum
at Purdue Northwest (formerly Taltree)

Catch and release fishing at Gabis Arboretum's North Pond is part of their Family Fishing Day special on May 26, 2018. The event is free with admission into the gardens and does not require a fishing license. A naturalist will be available to provide a few extra poles and bait for those who are fishing for the first time and without gear.
450 West 100 N
Valparaiso, IN 46385
Phone: 219-462-0025
Learn more about Gabis Arboretum's fishing event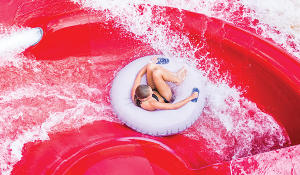 Deep River Waterpark
2-4-1 Weekend Special

Deep River Waterpark opens this weekend for the summer! They are celebrating with a two splash for the price of one coupon valid this weekend only, May 25-28, 2018. 
9001 E US Hwy 30
Crown Point, IN 46307
Phone: 219-947-7850
Print your coupon for Deep River Waterpark opening weekend here.