When I was little each summer we would always plan a fun family trip and more often than not, it would be a road trip. At the time, I was not the biggest fan of being in the car for hours, but today I appreciate the experience. I am excited to share the fun with my children! When we planned to visit Fort Wayne, Indiana this summer I knew this would be the perfect opportunity to plan some fun stops along the way.
Day Five
Day five of our trip would not have been possible without the help of Visit the South Shore Visitors Bureau.
Indiana Dunes
The Indiana Dunes were a fun thing to see! We had fun exploring the area and saw some fun creatures such as salamanders.
I think the highlight was Lake Michigan. The kids gathered rocks and got their feet wet or entire body wet. Unfortunately, due to the waves being too high we were not able to swim.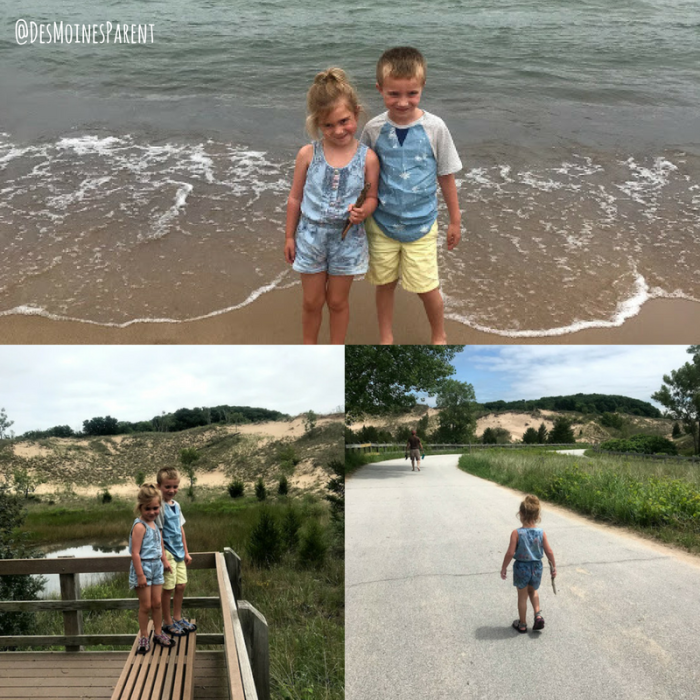 Beaches
My friends at Visit the South Shore were super helpful when planning our stay. They suggested two great beaches that we were able to visit.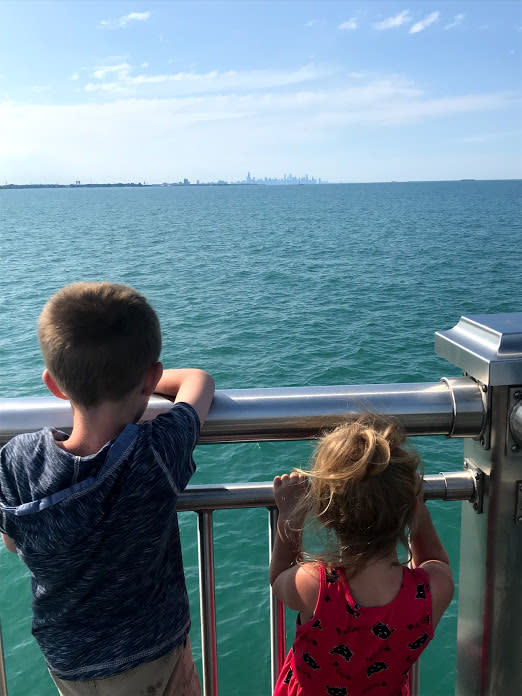 BellaBoo's 
BellaBoo's is an indoor discovery center any child would love. There are places to play, dress up, build, face paint, storytime, cook and more. A hands-on experience for any imagination.
Albanese Candy 
I will be honest, I thought people were crazy when they told me that Albanese had the best gummy bears. I couldn't imagine I would be able to tell the difference, but boy was I wrong! These colored, little gummy bears are truly the best. Do not visit South Shore without giving them a try!
Find more stops from Iowa to Indiana here on her blog.