One of the best things about summer in the South Shore? Festivals! Plenty of food – from BBQ and gyros to funnel cakes and cotton candy and don't forget about kids activities like parades, face painting and carnival rides. It seems that you can't have a festival without amazing live entertainment!
We've put together a list of all of the great music you'll hear this summer along the South Shore! *We'll be adding to this list throughout the summer, so check back often and don't forget to follow us on Facebook to see who's coming this summer!

Wicker Park Summer Concert Series
2215 Ridge Road, Highland, Ind.
This Summer Concert Series is for 21 years and older and costs $7 per person. Learn more at: www.wickermemorialpark.com
June 15, 2017; 7:30 p.m. - Crawpuppies
June 22, 2017; 7:30 p.m. - Bonfire
June 29, 2017; 7:30 p.m. - Infinity
July 20, 2017; 7:30 p.m. - Rumours, A Fleetwood Mac Tribute
July 27, 2017; 7:30 p.m. - Five Guys Named Moe
Aug 3, 2017; 7:30 p.m. - Kashmir, the Led Zeppelin Show
Aug 10, 2017; 7:30 p.m. - Echoes of Pompeii, a Tribute to Pink Floyd
Aug 17, 2017; 7:30 p.m. - Deacon Blues, a Tribute to Steely Dan
Sept 7, 2017; 7:30 p.m. - Mexican Independence Concert with Together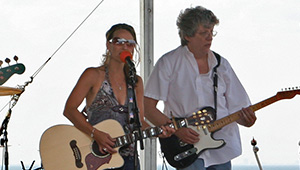 Food and Arts Fest/Hometown Festival Days
Downtown Crown Point, Ind.
Noon to 10:30 p.m.
Bring the family for live entertainment starting at noon! Performers and live music will entertain throughout the day and into evening. Food is also available for purchase; free admission. 
Live bands begin at 5:00 p.m.
June 16, 2017  - Nicole Jamrose & Blues Unlimited
June 17, 2017 - Tribute Night (Elvis, Beatles, Sinatra & Jimmy Buffett)
Broad Street Blues and BBQ Festival
June 30, July 1-2, 2017
Broad Street, Griffith, Ind.
One dozen nationally known blues entertainers will perform at this year's Broad Street Blues Fest. Headliners include Eddie "The Chief" Clearwater and Bobby Rush. Learn more online at www.broadstreetbluesfest.com.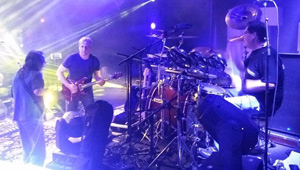 Cedar Lake Summerfest
Cedar Lake Town Complex, Cedar Lake, Ind.
Entertainment, car shows, cardboard boat races, fireworks and carnival rides…you'll find it all at Cedar Lake's Summerfest! Visit online to see a full schedule of events, www.cedarlakesummerfest.com.
June 30, 2017; 5:00 p.m. - Shotgun Whiskey & Alan Wronko Band                
July 1, 2017; 5:00 p.m. - Nawty & Animation (Rush Tribute)
July 2, 2017; 4:30 p.m. - Justin King Thing, Mr. Funnyman & Echoes of Pompeii
July 3, 2017; 5:00 p.m. - Night Moves (Bob Segar Tribute) & Who's Who's (Tribute to the Who)
July 4, 2017; 2:00 p.m. - The Cousin Dave Jam Band & The Relics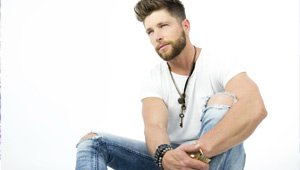 Newton County Pun'kin Vine Fair
July 11, 2017; 8:00 p.m.
Chris Lane and special guest William Michael Morgan
12189 S. Punkin Vine Road, Kentland, Ind.
Tickets range from $23 - $33 and are available online at www.newtoncountyfair.weebly.com. The Fair takes place July 10 - 15, 2017.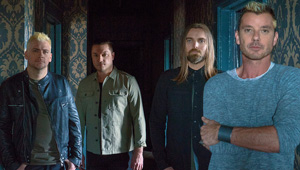 Festival of the Lakes
Wolf Lake Memorial Park, Hammond, Ind.
Don't miss the Festival's headliners each night as well as the Hot Rod and Custom Bike Show, food vendors, a beer garden and carnival rides. Details available at www.festivalofthelakes.com.
July 19, 2017; 9:00 p.m. - Kool & The Gang
July 20, 2017; 9:00 p.m. - Bush
July 21, 2017; 9:00 p.m. - Limp Bizkit
July 22, 2017; 9:00 p.m. - Flo Rida
July 23, 2017; 9:00 p.m. - Intocable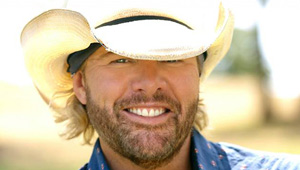 Porter County Fair
July 21, 2017; 7:30 p.m.
Toby Keith
215 E. Division Road, Valparaiso, Ind.
Tickets range from $35 to $70 and are available online at www.portercountyfair.com. Porter County Fair takes place July 20 - 29, 2017.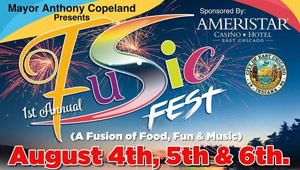 FUSIC Fest
Aug 4-6, 2017
Jeorse Park Beach, East Chicago, Ind.
This festival is a fusion of food, fun and music. Enjoy activities throughout the festival and musical acts by Visions of Santana, Antones Motown, Together Band, Sheila E., Infinity Rock Tribute and more! Check out the facebook event here for more information.
Touch of Dutch
Spender Park, DeMotte, Ind.
The DeMotte Chamber of Commerce brings live entertainment, crafts, giveaways and a parade to Spender Park. Find out more at demottechamber.org/touch-of-dutch.
Aug 11, 2017; 7:00 p.m. - Hot Rod Heathens
Aug 12, 2017; 2:30 p.m. - Johnny DeMotte, The Highway Band & Nawty
Goodstock Music Festival
Aug 19, 2017; 1:00 p.m. to 11:00 p.m.
Foster Park, Goodland, Ind.
All proceeds for the Annual Goodstock Music Festival benefits Mary T. Klinker Veterans Resource Center – helping the homeless and veterans in need. Live entertainment provided by Rodney Watts & Soldiers Pride, Jason Wells Band, Mike Milligan & Steam Shovel, Madrigal – The Ultimate Santana Tribute and Jack Russell's Great White. Fine more info at www.goodstockmusicfestival.com.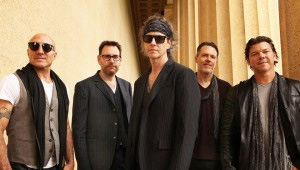 Popcorn Festival
Sept 9, 2017; 5:00 p.m.
BoDeans
Downtown Valparaiso, Ind.
The BoDeans will perform at the39th Annual Popcorn Festival. This free festival begins at 7:00 a.m. and includes free entertainment, food, specialty vendors and a parade. Visit www.valparaisoevents.com for details.
Brews and Blues Festival
Sept 16, 2017; 3:00 p.m. to 10:00 p.m.
Festival Park, 111 East Old Ridge Road, Hobart, Ind.
Don't miss the performance by The Kinsey Report, unlimited beer sampling and more. Tickets are available at www.brownpapertickets.com.