Please note: We recommend calling ahead before visiting businesses or view their social media posts for the latest information. Each business is handling their operations differently and may require customers to make reservations, wear masks or follow other safety measures. Please respect their precautions as they work to keep you and their staff safe at this time. #INThisTogether
Whihala Beach
1561 Park Road
Whiting, IN 46394
Phone: (219) 659-0860
Website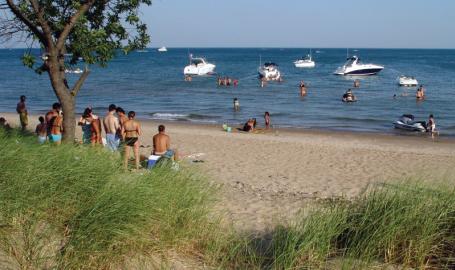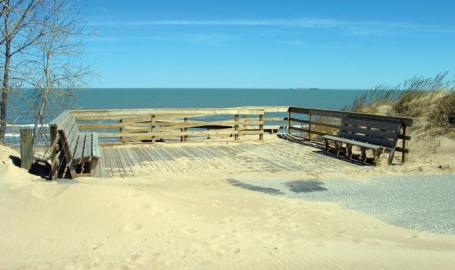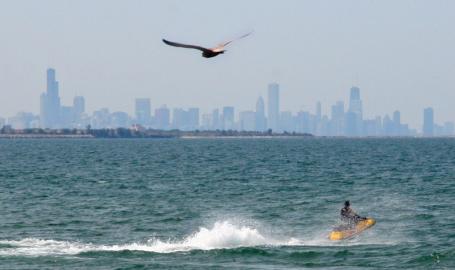 Please note: WhoaZone, located at Whihala Beach in Whiting, will not open in 2020 due to safe social distancing standards. Check back to see updates for the 2021 season. 
Whihala Beach will reopen May 25, 2020. Attendees are expected to adhere to physical distancing and other public health recommendations when at the beach or the park. Security personnel will be monitoring and enforcing physical distancing among visitors.
For more information, contact the Department of Parks and Recreation at 219-659-0860.
No swimming is allowed unless a lifeguard is on duty.
Hours:
Memorial Day – Labor Day: 10am-6pm
Beach Parking Lot (past the gates): 10:30am-6:30pm
Boat Launch Parking Lot: 7am-6:30pm
Fees:
Park and Beach Parking Meters - Cars: $4 per hour or $20 all day; Minimum credit card purchase is $5.
Boat launch fee: $30
Features: Flush toilets, rinse showers, food concessions, grilling area, boat launch, swimming, sand volleyball courts, walking and bike trail and fishing (Indiana waters require proper fishing licenses).
Directions: Take Indianapolis Boulevard to 119th Street east. Take a left onto Front Street.
Read more about Whihala Beach, Whiting Lakefront Park and Whoa Zone here.