Please note: We recommend calling ahead to businesses and attractions you plan to visit for requirements and hours of operation.
Whihala Beach
1561 Park Road
Whiting, IN 46394
Phone: (219) 659-0860
Website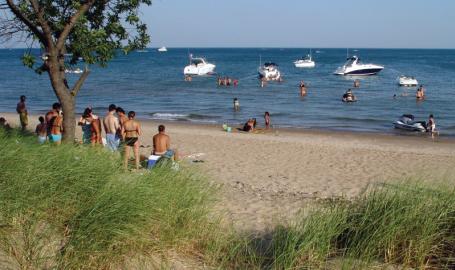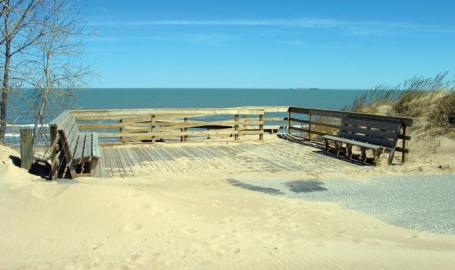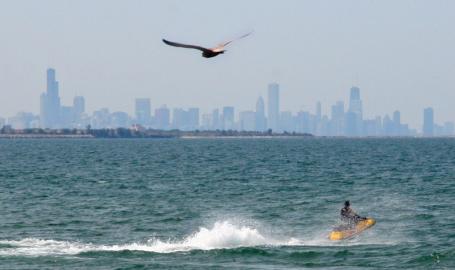 Whihala Beach is now closed for swimming until Memorial Day weekend, but you can still walk on the beach, go on the trails and view the lake from Lakefront Park.
No swimming is allowed unless a lifeguard is on duty.
Hours:
Friday before Memorial Day – Labor Day: 10am-6pm
Beach Parking Lot (past the gates): 10:30am-6:30pm
Boat Launch Parking Lot: 7am-6:30pm
Fees:
Park and Beach Parking Meters - Cars: $4 per hour or $20 all day; Minimum credit card purchase is $5.
Boat launch fee: $30
Features: Flush toilets, rinse showers, food concessions, grilling area, boat launch, swimming, sand volleyball courts, walking and bike trail and fishing (Indiana waters require proper fishing licenses).
Directions: Take Indianapolis Boulevard to 119th Street east. Take a left onto Front Street.
Read more about Whihala Beach, Whiting Lakefront Park and Whoa Zone here.
Safety note - Do not swim in Lake Michigan when Rip Current warnings are posted or in large crashing waves, which can cause rip currents. These strong currents rushing out into Lake Michigan can carry even the strongest swimmer with them. If you get caught in a rip current, do not try to swim against it. Instead, swim parallel to the shoreline until you are out of the current. Even with calm water, non-swimmers and children should always be very closely monitored by an adult. Check for beach hazard warnings before you go.