Tucked within the northwest quadrant of America's Hoosier State exists a terrific array of must-see attractions, everything from world-class art to adrenaline-inducing thrill to awe-inspiring natural majesty. From Jasper County to the borders of Lake Michigan, enjoy a portfolio of attractions that deservingly tugs on the heart of every true adventurer. Immerse yourself in authentic midwestern American culture, with an assemblage of location-specific sights and sounds you can only experience in Northwestern Indiana!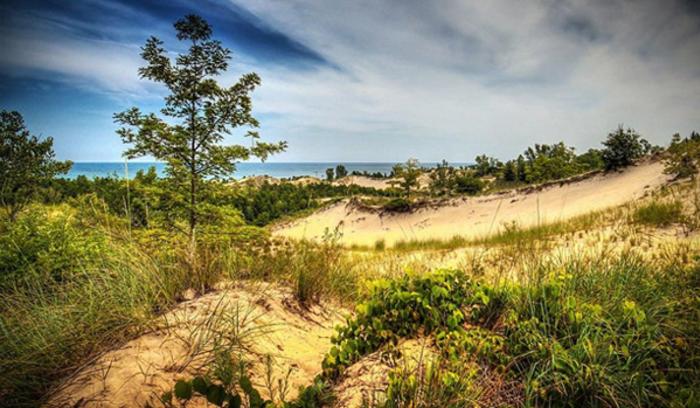 1. Indiana Dunes State Park
It's simply not a complete Northwest Indiana experience without a trip to the Indiana Dunes State Park. Among the foremost natural wonders within state borders, this certifiable staple of preserved wilderness offers locals and visitors alike the opportunity for seasonally sunny recreation, together with the perfect excuse for some outdoor excellence.
The pride of Porter County, Indiana Dunes State Park introduces park lovers to the beauty that is a uniquely midwestern landscape. Expansive sand dunes reach nearly 200 feet above the waters of Lake Michigan, a haven for local plant and animal species, and a recognized state park since 1925. Staple vegetation anchors much of the otherwise shifting sands. 
The park also offers accommodations specific to picnickers, including shelter and tables in wide open spaces. Get to know the land, when you hike the Calumet Trail, and if there's ample snow cover, strap on your cross-country skis, for a network of ski trails exclusive to the park itself. Swimming, fishing, biking, and bird-watching opportunities are also available within the confines of the park. Trails are designated as easy, moderate, or rugged, courtesy of individual trail markers.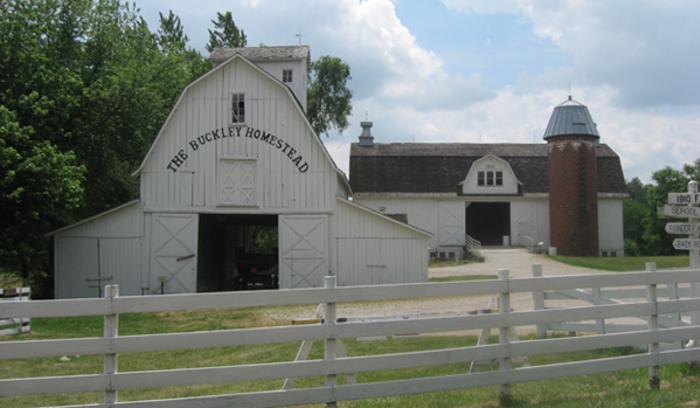 2.  Buckley Homestead
Equal parts county-recognized park and educational museum, Buckley Homestead offers visitors the opportunity to experience the homestead as it was during the great pioneer days! First owned by the Buckleys themselves as a working homestead, the property was eventually transformed into an expansive dairy farm, reaching 520 acres in total size. After four generations of use within the family itself, the property was donated for designation as a park in 1977, and in 1984 was added to the National Register of Historic Places. 
Take a tour of the past at any one of the Buckley Homestead exhibits. Whether it's the educational displays of the Main House Museum or the excellently preserved nature of the Pioneer Farm, visitors will love each of the homestead's four distinct sections, which together with an onsite gift shop, serve to transport guests back to a simpler age. Visit yearly for the World War II reenactment, and for the annual Legend of Sleepy Hollow event!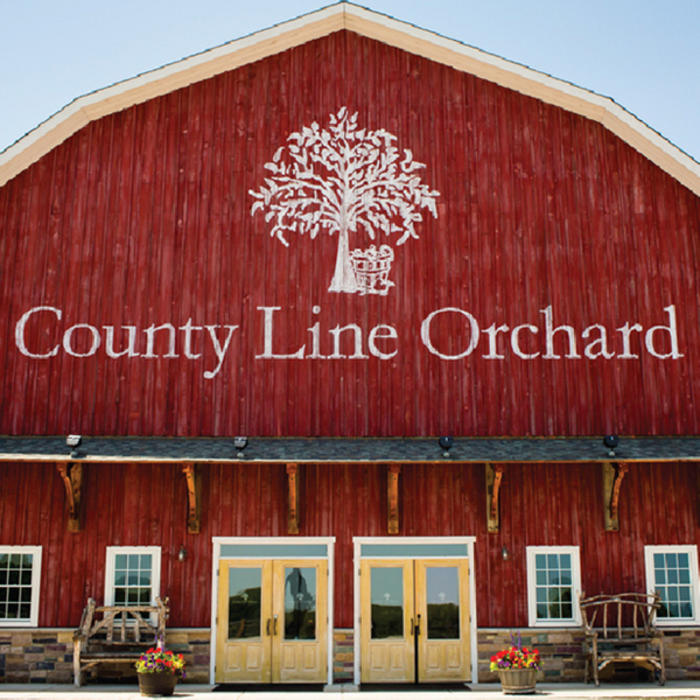 3. County Line Orchard
If the glorious outdoors is more your speed, rest assured that a picture-perfect day outdoors awaits your indulgence at County Line Orchard, in Hobart, Indiana. In the mood for some family-friendly apple picking? You'll find it onsite at County Line Orchard. How about a fresh batch of homemade donuts? This orchard is set to deliver tasty treats, together with seasonal sunshine and the warm outdoors, to every lucky guest who frequents her grounds.
County Line Orchard is also the ideal location for your next social gathering! Whether it's a work function, an important anniversary, or an outdoor birthday party, this location is well-suited to become your next prospective memory in the making. The orchard is also in the habit of creating unforgettable wedding memories, with its picture-perfect orchard background as the center of it all. Check out the yearly Big Barn Beer Fest, and stop by for the musical moments of Beatles in the Barn, all courtesy of a top-tier orchard property in Northwest Indiana.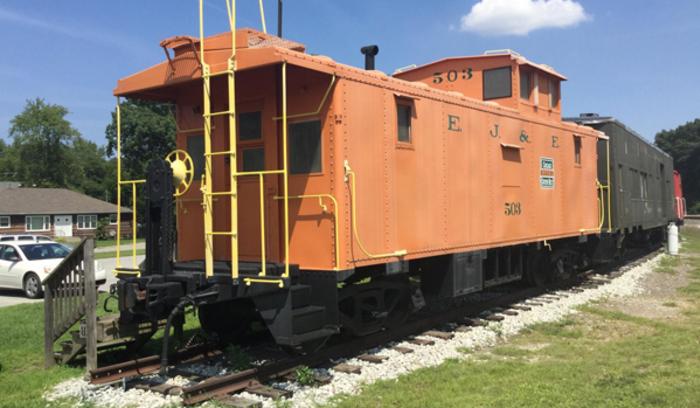 4. Griffith Historical Park and Railroad Museum
It's an all-in-one railroad experience, at the Griffith Historical Park and Railroad Museum. Whether you're looking to pass some time, or introduce the entire family to some railroad history, this attraction unique to the Northwest Indiana region is the ideal attraction. 
Onsite, you'll find an authentic 1943 Pullman sleeper car, together with cabooses, and a train depot from the 1990s. And the museum itself is well-versed in the region's history, and is of course serviced by local experts, capable of answering any of your railroad or historical questions! Dedicated to the rich railroading past of Griffith, Indiana itself, the Griffith Historical Park and Railroad Museum exists to preserve dated memories of America's "iron horse."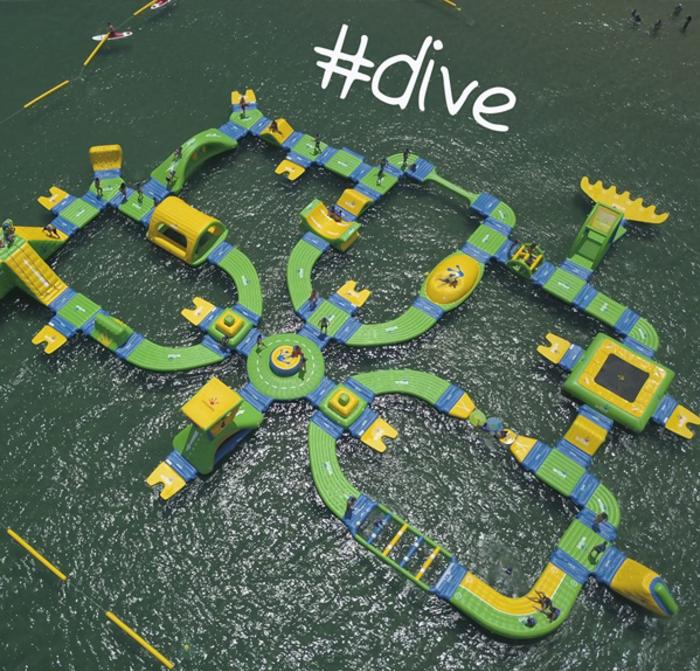 5. Whoa Zone
Crank up the thrills at the Whoa Zone, where all the fun of Whihala Beach is provided for all ages to enjoy! Strap on a life jacket and take to the waters, where a state-of-the-art recreational water course awaits your enjoyment. Bounce, run, and swim your way to a great day in Whiting, Indiana, with an all-inclusive aquatic experience.
Indiana's Whoa Zone comes complete with kayaks, rentable beach cabanas, and stand-up paddle boards, as well as concession stands on the premises, for a complete day of affordable fun in the sun. There are also designated swim areas, a boat launch, spots for fishing, and even sand volleyball courts! So many attractions packed into a single location make the Whoa Zone a virtual staple of the region itself.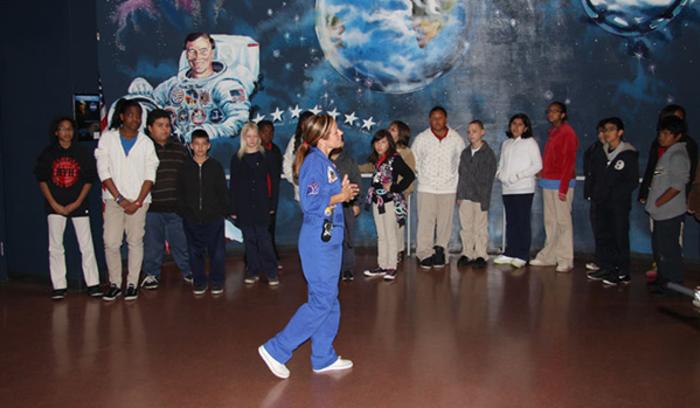 6. Challenger Learning Center
Beat the rain and take education inside, at the Challenger Learning Center. The location is perfect for your next local field trip, family excursion or summer camp experience! 
Capable of hosting both a child's birthday party and a corporate event alike, the Challenger Learning Center in Hammond, Indiana is unique in its capacity to accommodate guests of all ages. Experience the full wonder of the planetarium on the premises, as well as their captivating laser light shows. Take hands-on science to the next level, at Indiana's top science discovery center!

Take in the best of Northwest Indiana
With a portfolio of attractions that allows you to fill a free day in the midwest with virtually any activity of your choosing, the finest sights and sounds of Northwest Indiana are as good as yours. Choose from any of these award-winning day trips, interactive learning experiences, and natural landscapes, for a personalized visit to Northwestern Indiana that promises to upgrade expectations and satisfy the adventurous dreams of even the strictest traveler. For more destination guides and accommodation reviews on hotels and vacation rentals, check out Trip101.