Whihala Beach, Whiting Lakefront Park, & Whoa Zone Floating Water Park
The Whiting Lakefront and Whihala Beach may be best known for its picturesque views of Chicago's skyline from the sandy beaches and beautiful boardwalk, but this Whiting location also features walking paths, play and picnic areas, a fishing pier, and a floating water park.
Parking
Whiting Lakefront Park and Whihala Beach have metered parking throughout the park, beach and on 117th St. For current fees, visit their website here.
Whihala Beach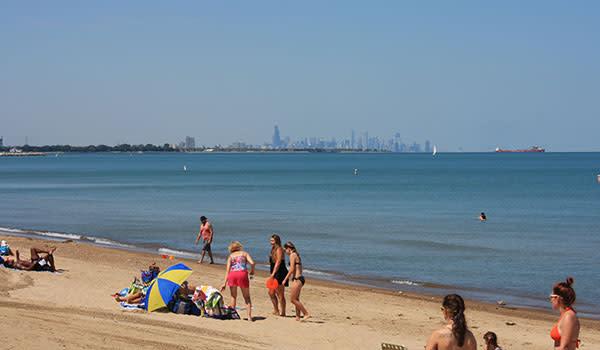 Whihala Beach spans more than 20 acres. Swimming is only permitted when a lifeguard is on duty. Visitors can enjoy the beach, swim and relax on the shores or on a boat. A number of migrating bird species can be seen in the flyway for those interested in bird watching. Paddleboard, kayak, and cabana rentals are also available near the Whoa Zone water park. 
Whihala Beach Hours
Memorial Day weekend to July 31: Parking lot 7:00 a.m. - 7:30 p.m. Beach / Lifeguards 9:00 a.m. - 7:00 p.m.
August 1 to Labor Day: Parking lot 7:00 a.m. - 7:00 p.m. Beach / Lifeguards 10:00 a.m. - 6:30 p.m.
Winter hours - Labor Day thru Memorial Day: 7:00 a.m. - 3:00 p.m.
 
Whoa Zone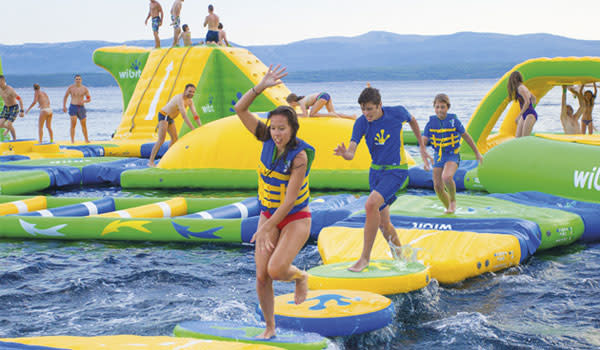 Whoa Zone at Whihala brings additional entertainment with a one-acre floating water park. The floating structure includes monkey bars, slides, towers, bridges and jumping platforms for children and adults (must be 7 years old, at least 45" tall and a good swimmer.) Various play areas offer different levels of challenge so both young and old can enjoy the attraction. Visitors are encouraged to schedule their hour-long sessions in advance, especially during busy and hot weekends in the summer.
Whoa Zone Hours
Weather permitting
Daily June 22 - August 19, 2019: 10:00 a.m. to 6:00 p.m
Whiting's Lakefront Park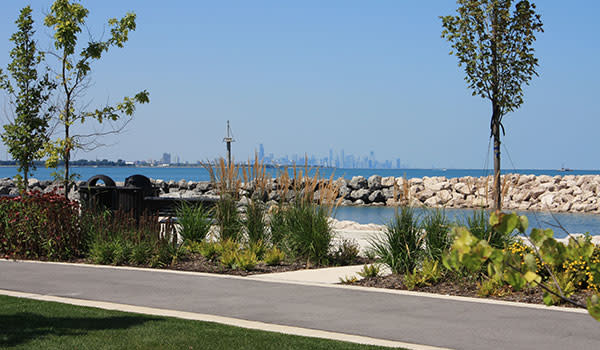 Whiting's Lakefront Park has recently been revamped and offers plenty to do for everyone. Grassy areas are perfect for picnicking and play areas are a favorite for preschool and elementary aged kids.
Enjoy hiking the walking paths or playing on the tennis or sand volleyball courts. There is metered parking at the park as well as bathrooms and concessions.
 
Address Information