I own two mountain bikes and rarely ride them.  I want to change that! The improvements that have been made to our miles and miles of bike/walking trails are phenomenal and inspired me to break out of my comfort zone … and ride my bike to work (and back).  
I live less than one mile away from the Erie Lackawanna Trailhead and it just so happens to be the most direct route from Crown Point to the Indiana Welcome Center in Hammond (my office). The Erie Lackawanna is also recognized as a National Bike Route (#35) and part of the American Discovery Trail. (The American Discovery Trail stretches from coast-to-coast and connects 15 states by non-motorized recreational trail).  The route was once owned by Conrail as a major rail system in the Midwest and was abandoned in the 1980s. Through the hard work of NIRPC (Northwestern Indiana Regional Planning Commission) and local municipalities, the route has been transformed into the longest continuous trail in the area, offering a smooth ride for bicyclists of all ages and skill levels.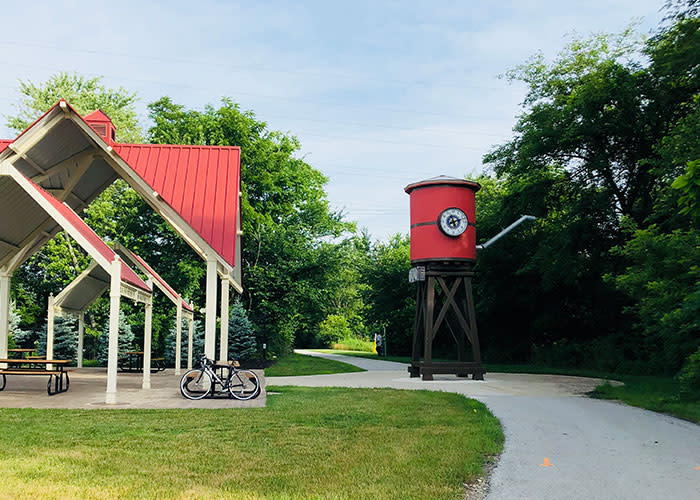 The entire length of the trail from Crown Point to Hammond is 17.7 miles.  My journey from door to door was approximately 15 miles. We arrived at the Indiana Welcome Center in Hammond in two hours. We weren't in a competition and took our time - stopping to take a number of photos. Our ride home was about two hours, again stopping a few times along the way.
The ride was easy to navigate, the breeze was perfect and it was absolutely a wonderful way to start my day. Everyone on the trail was smiling. There were families walking, dogs enjoying exercise, runners, dozens of bikers and a few people on rollerblades. Each face was kind and nearly everyone without headphones greeted us with a "Good Morning!"  What a great experience. I was able to enjoy the morning as well as the gorgeous and mild weather. Even on a hot day, the trail would still be enjoyable, as there was plenty of shade from mature trees along the route.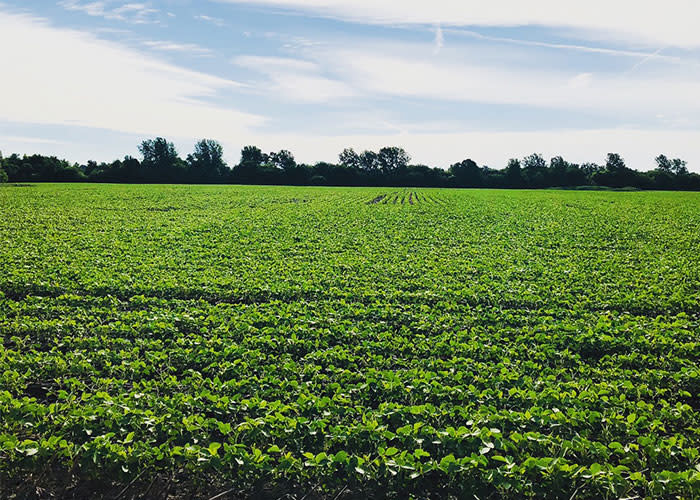 Riding through Crown Point, we saw plenty of wildlife - snakes, rabbits, cardinals, robins and sparrows. My favorite view (and photo) was of the bright blue sky above a farmer's field.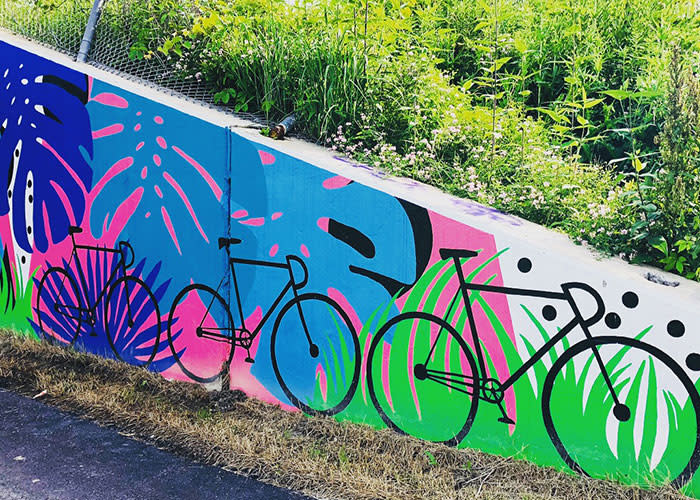 In Schererville, we encountered two river otters! I've never seen them before, and I wish I was closer, but I did snap a quick photo. Nearby was a small nature preserve, the Ivan Gatlin, which offered pretty views and serene space.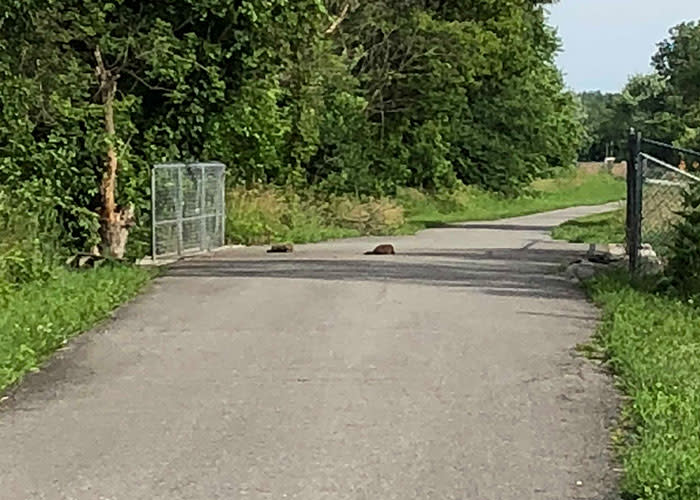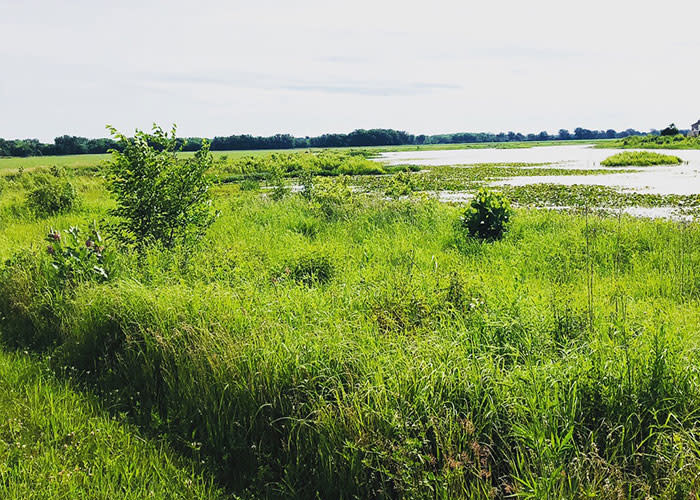 I plan to grab a few friends for my next Erie Lackawanna adventure and stop at a few breweries along the way. Crown Brewing (Crown Point), New Oberpfalz, Pokro Brewing (both in Griffith) and Byway Brewing Company (Hammond) are the closest to this particular trail. 
If you want to experience the Erie Lackawanna Trail:
Pick up a Greenways and Blueways map, or view it online at greenwaysblueways.com.
More than 10 parking areas sit along the route, making it easy to ride the trail, even if you don't live nearby. 
Bring water. There are a few water fountains along the way, but it's nice to stop and enjoy the scenery if you need a break.
Bathrooms (porta potties) are also available along the trail.
There are plenty of park benches and rest areas. One of them even had outlets for charging your phone!
Feel free to stop in Griffith or Highland for a bite to eat, or pack a picnic and enjoy the green space.
Travel with friends or family to share your experience!
Trails and adjacent parks are available to the public from dawn to dusk.