What better way to celebrate Indiana's Bicentennial than to explore the "nooks and crannies" of the region and capture the moment with a photo? Here are our Top 10 Photo Opportunities along the South Shore.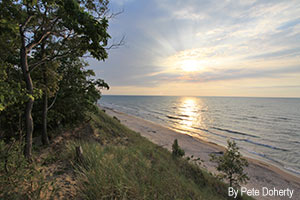 1. Lake Michigan
Find a breathtaking view of Lake Michigan from high on top of a dune at the Indiana Dunes National Park or State Park.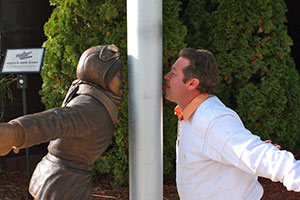 2. Flick Statue
Pose with "Flick" from the holiday movie classic, "A Christmas Story." Located at the Indiana Welcome Center, Flick's famous flagpole scene is a permanent fixture outside.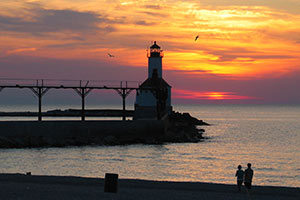 3. Michigan City Lighthouse and Pier
Take one of the most iconic shots from the shore, looking out into the blue waters of Lake Michigan surrounding the Michigan City Lighthouse and Pier.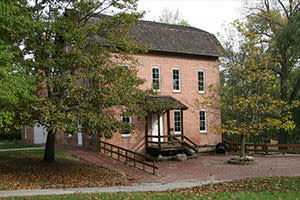 4. The Historic Grist Mill
The Grist Mill at Deep River County Park was originally built in the 1830's by John Wood. Rebuilt of brick by his son in 1876, it was used as a custom flouring mill.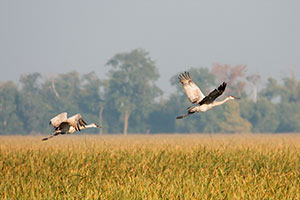 5. Sandhill Cranes
Witness thousands of Sandhill cranes migrating during the fall at the Jasper-Pulaski Fish and Wildlife Area. Catch them from September through December. A viewing area is available.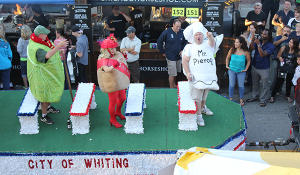 6. Pierogi Fest's Mr. Pierogi and Ms. Paczki
Track down Mr. Pierogi and Ms. Paczki at Whiting's annual "kooky" Pierogi Fest that pokes fun at the community's Eastern European heritage. This end-of-summer festival is a can't miss in Northwest Indiana.
7. Historic Lake County Courthouse
Located in downtown Crown Point, the Historic Lake County Courthouse has been captured on film for decades. Serving as the original county seat, it later became known for its speedy marriage licensing - aka the Marriage Mill.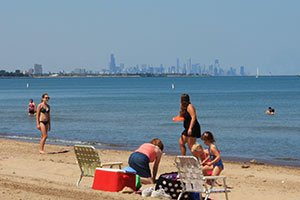 8. Chicago Skyline from Whihala Beach, Whiting
The South Shore is just THAT close to Chicago that you can see the skyline over the water on a clear day. Whihala offers some of the best shots of the city.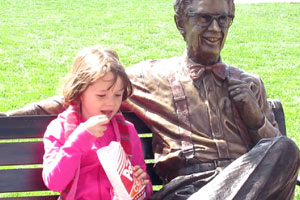 9. Orville Redenbacher Statue
The King of Popcorn and a Hoosier, Redenbacher is honored with a bronze statue on a park bench in downtown Valpo.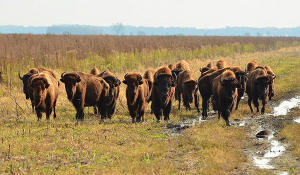 10. Nature Conservancy at Kankakee Sands
Visit Kankakee Sands in the spring to walk among the wildflowers or view the roaming bison.