The moment we finished watching "Yes Day" as a family, the boys were revved up about the idea of doing one themselves. We agreed to do it on the first available day of summer. A nice end to the school year and celebration of the long, play-filled days ahead. My husband still teaches a week after the kids get out + working mom + life = June 9th as the date circled on the calendar the kids had been counting down to for months.
After confirming that "Yes Day" does not, in fact, start at 12:01 am … a point they would have debated until that time the next day had we allowed the conversation to continue … the silence of 8:00am on the June 9th morning was spookily deceptive. We had averted the super early/late-night wake-up call but thought they'd definitely try and parade at around 5:00am Christmas Morning-Style to get the day started. We were quite wrong… They didn't forget that "yes" would be the answer to all questions today.  (With a few exceptions!) So they walked themselves straight to the Nintendo switch and got promptly started on an early morning of video games … a start we usually avoid … we have our reasons.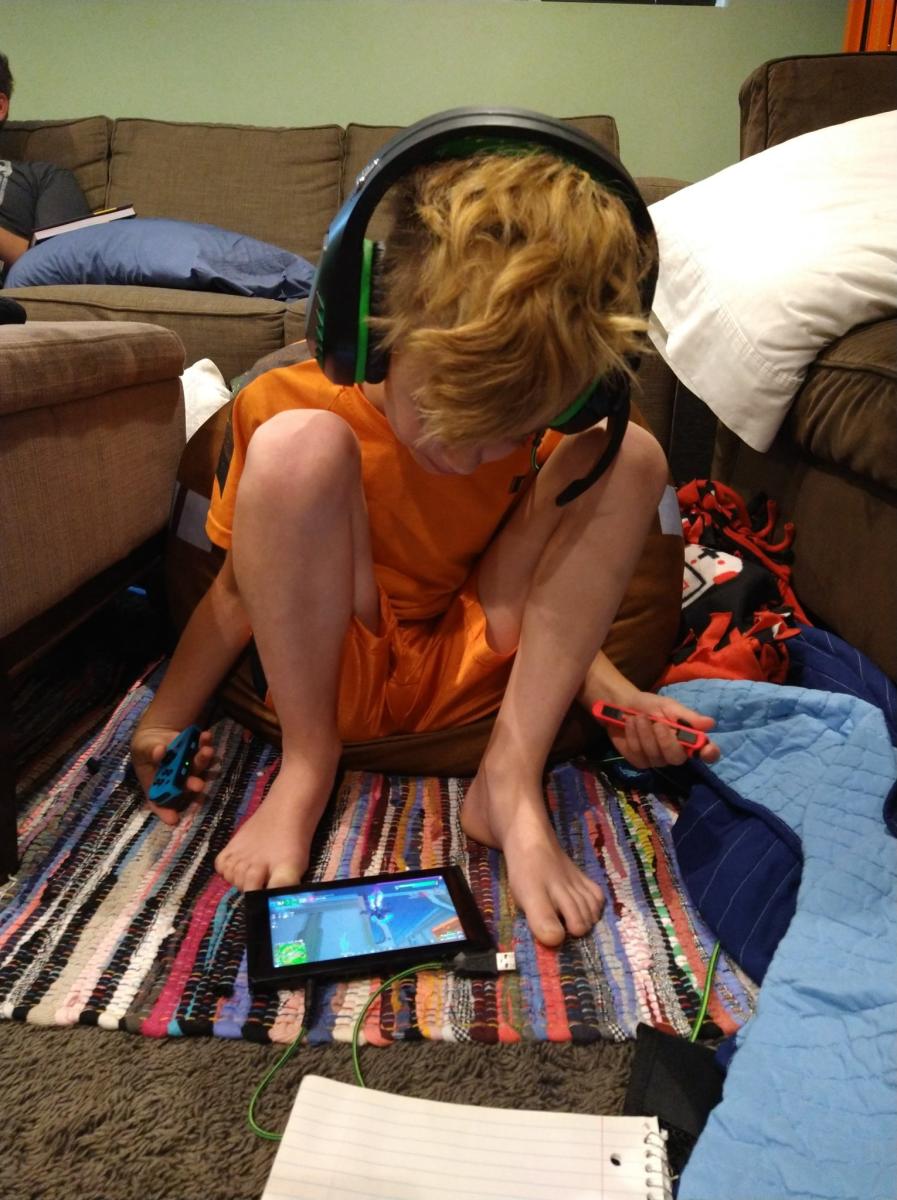 The Hairy One and I were dressed ready and (seemingly!) more excited than our little screenheads.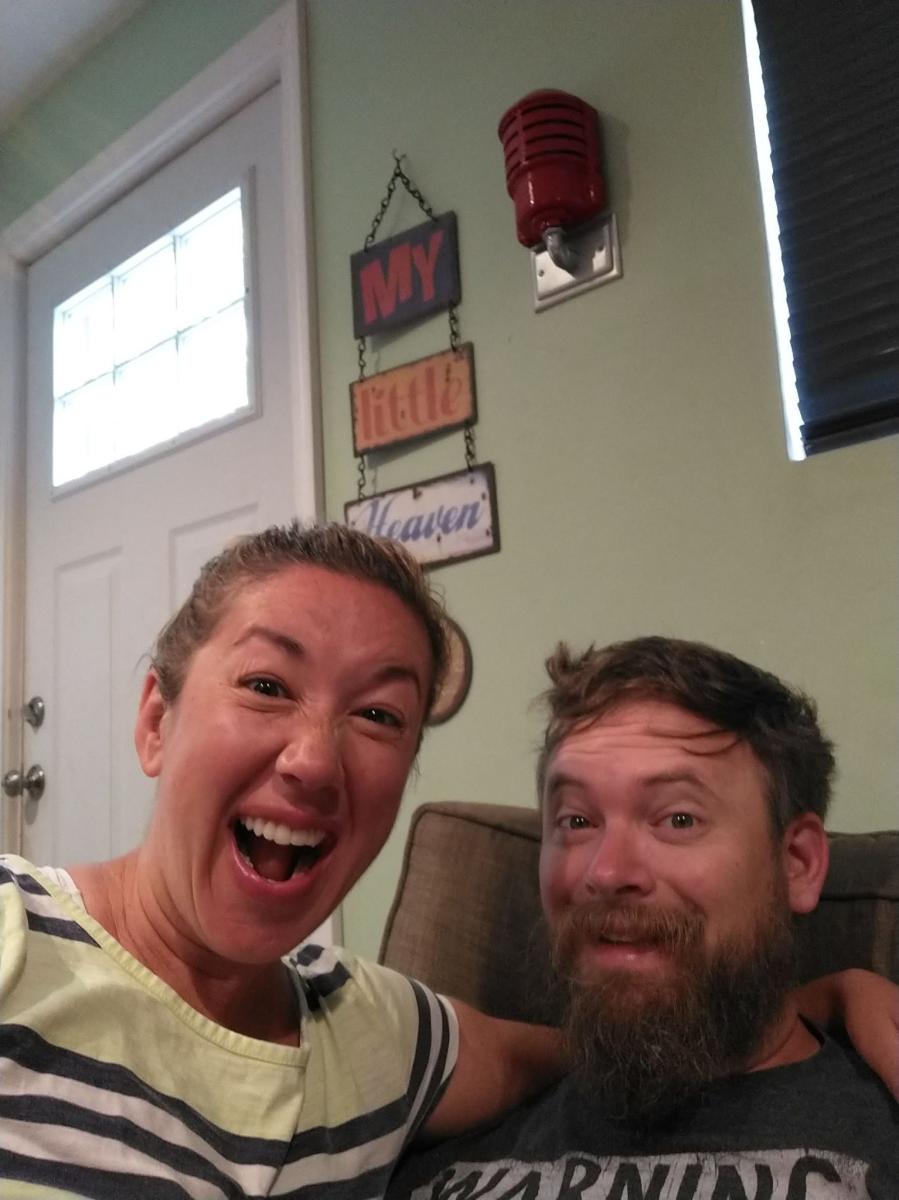 We reminded them of the built-in parameters taken straight from the movie playbook … we think:
No adventure too far away.
No adventure that breaks the bank.
Whatever is asked on "Yes Day" cannot affect the future.
Whatever is asked on "Yes Day" cannot break the law or cause potential damage to things or people.  
(Sorry, Jennifer Garner. The car wash with open windows is out of the question!)
The kids had been pretty secretive about their "Yes Day" thoughts, so the Hairy One and I were very curious as to what they would come up with. Ready?
Here's the list:
Go to Dunkin' Donuts  (Apparently, we need to get out more.)
Go to Tyler's House (Their mutual friend with "the best" mom and many toys.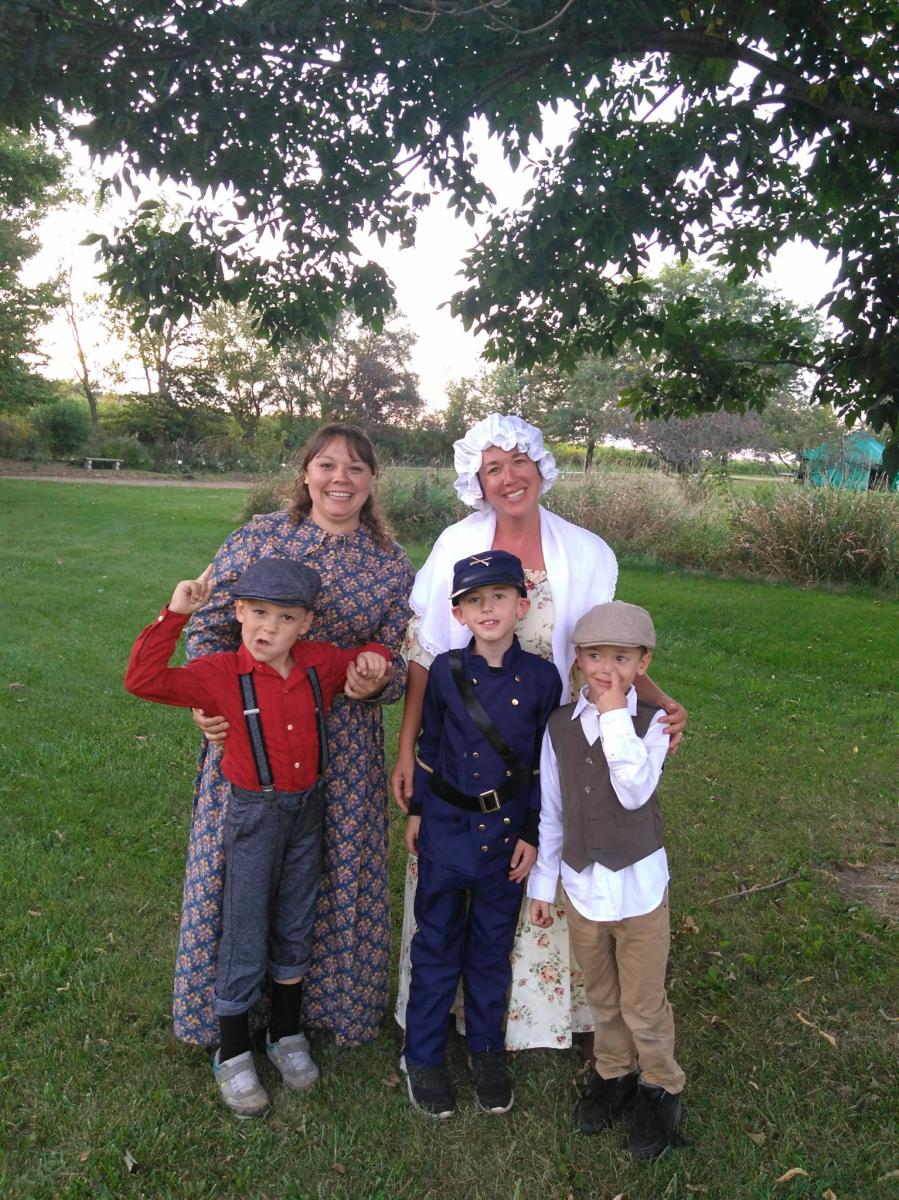 Tyler and his "cool" mom hanging with us in style at the "Legend of Sleepy Hollow." They're clearly a fun pair!
That's it. That was their whole list.  Of course we said yes to both of their requests … reminding them that Tyler was on vacation so a trip to his house may prove a bit lame.  They started their video games again. 
The Hairy One and I realized we could easily just sit on our butts and say yes to all their screen desires all day long … which was a tempting thought … but about as lame as visiting Tyler's house without him there. Spoiler alert.  Kids don't plan.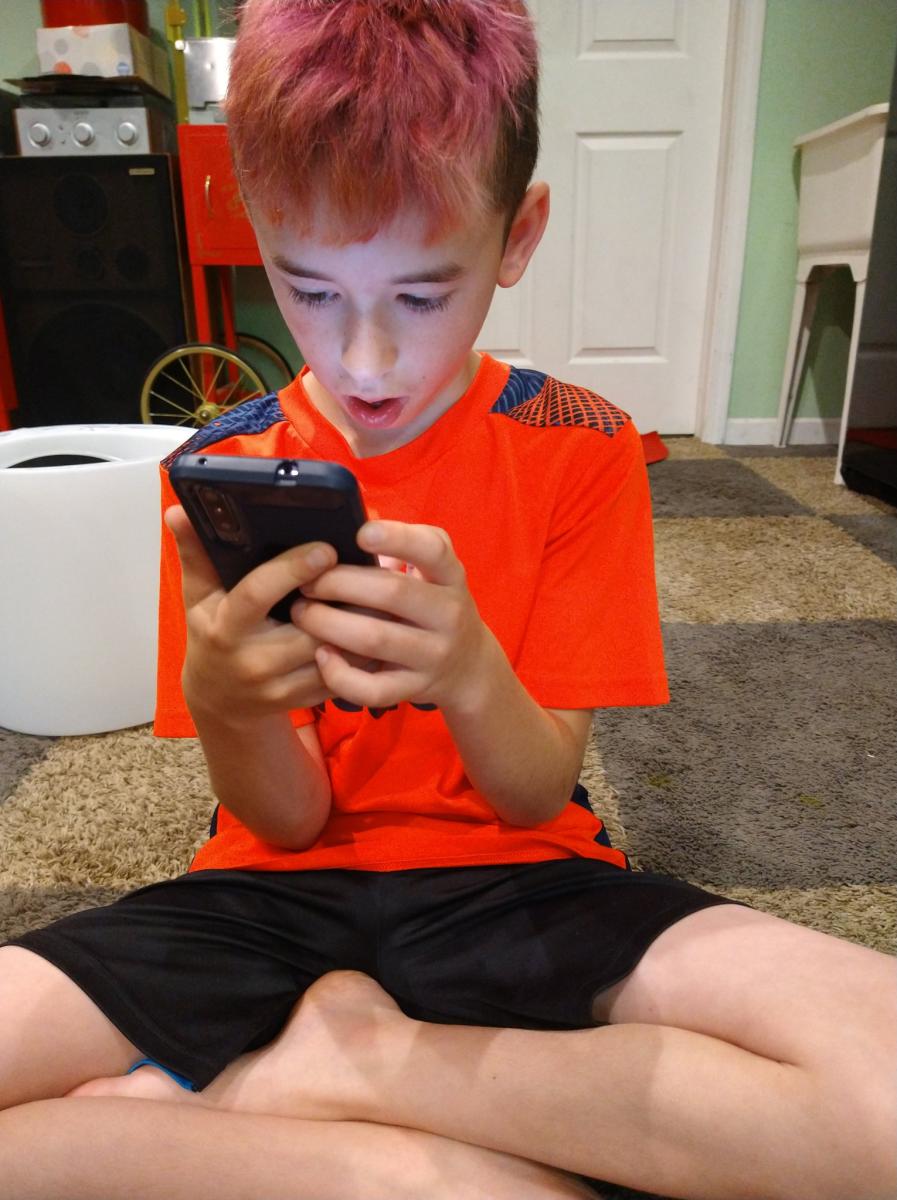 What our "Yes Day" almost looked like.
It just so happens that their mom knows many options they would enjoy and put together a little list of what was available and at what times and set it out – just in case they changed their mind about being bums all day. A quick five minutes later, they were both dressed and ready with request 2, "can we NOT brush our teeth this morning?" Yes. (This isn't so hard.) "Can we get infinity points?" "Sorry, kids – that affects the future." "SHOTGUN!" the big one shouts at me specifically … knowing whose seat he is stealing. "Touché, kiddo. Touché."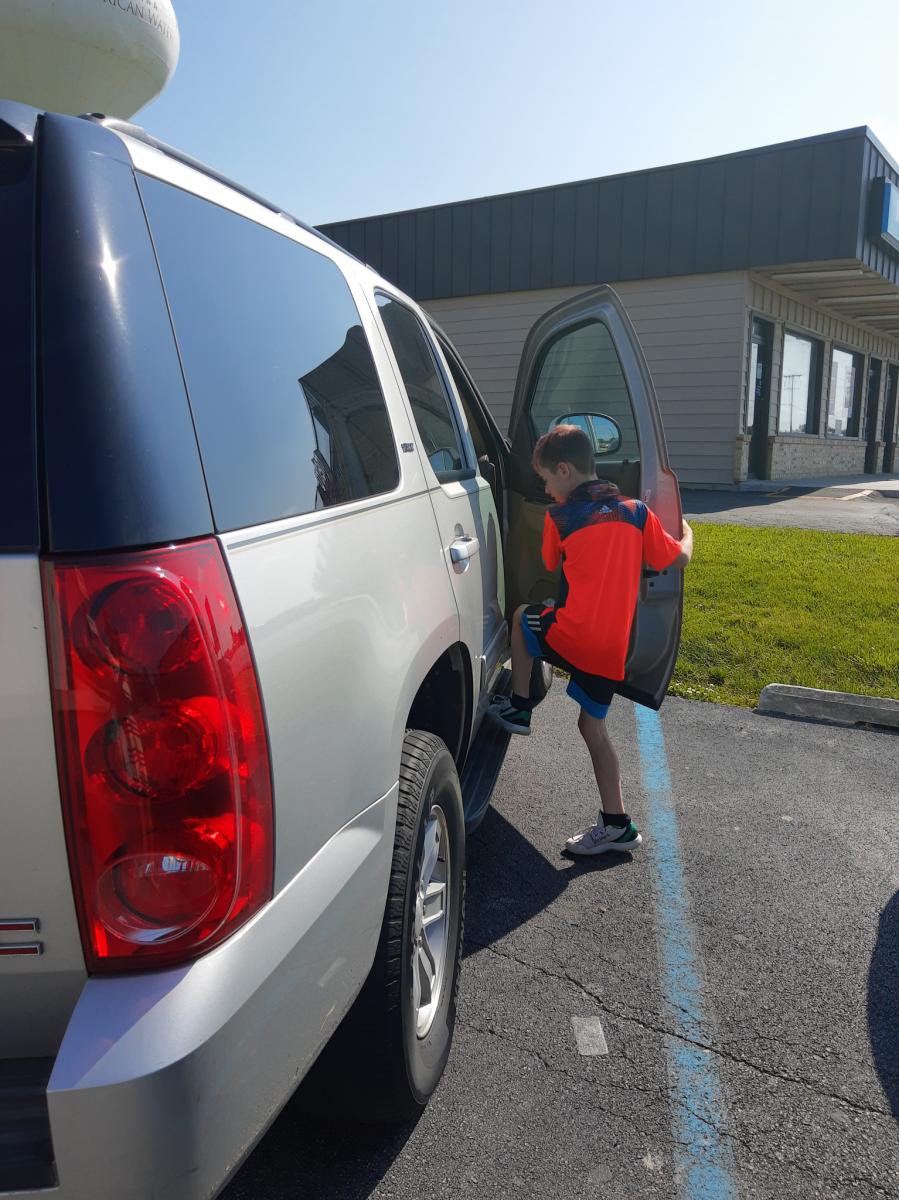 We head out the door for a hearty breakfast of sugar with a side of sugar milk. Even the "bacon snackers" or whatever they are called, tasted as though they were dipped in sugar. They were happy.  And, still yelling shotgun as we headed for adventure number 2.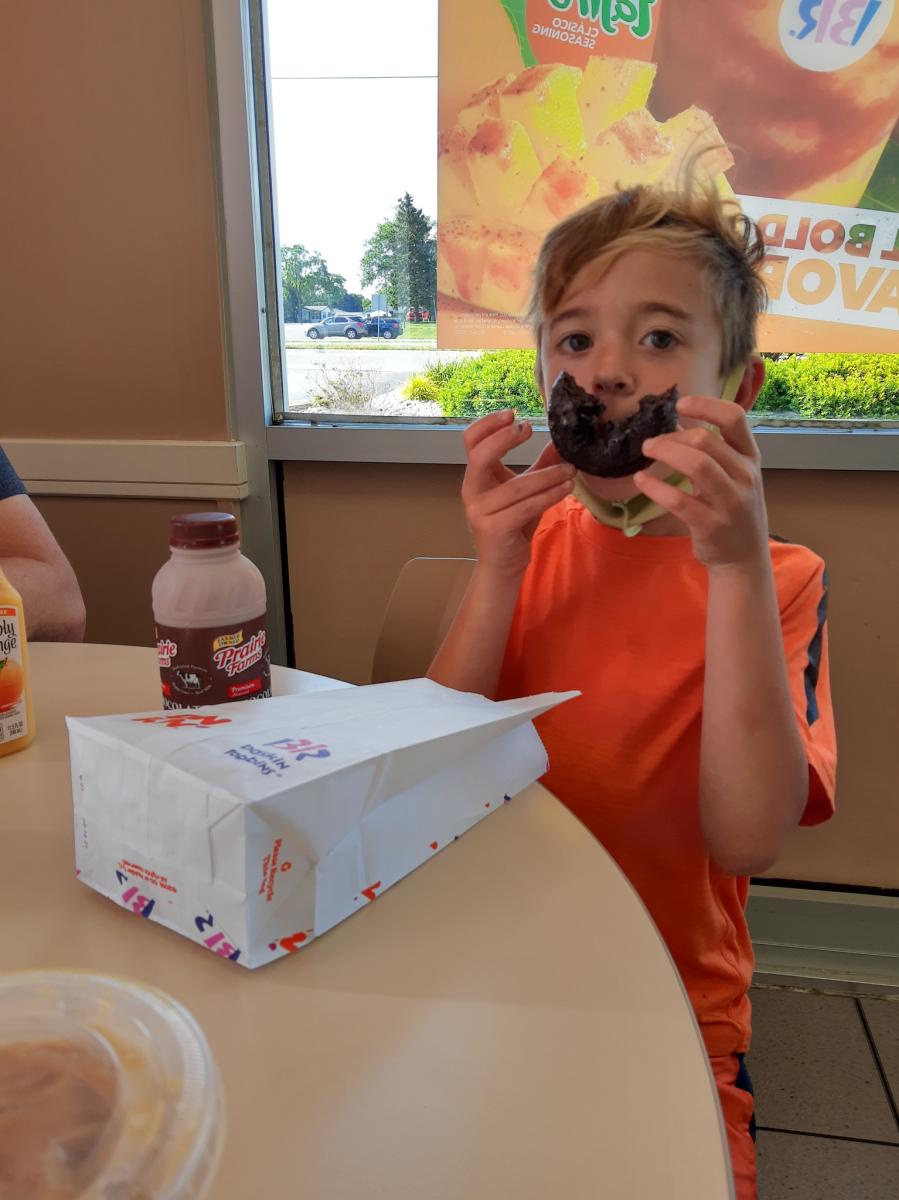 Their initial requests were Deep River Waterpark (previously closed on Wednesdays, don't worry they're open now!) or WhoaZone (reservations required.)  After a brief conversation they inquired as to whether or not the Southlake YMCA outdoor waterpark was an option. It opens with reservations at noon … at this point it's only 9am. The kids caved and checked out moms list … not before asking for a piece of gum. You can guess our answer.
The little guy is always a sucker for animals so I conveniently place The Washington Park Zoo right there at the top.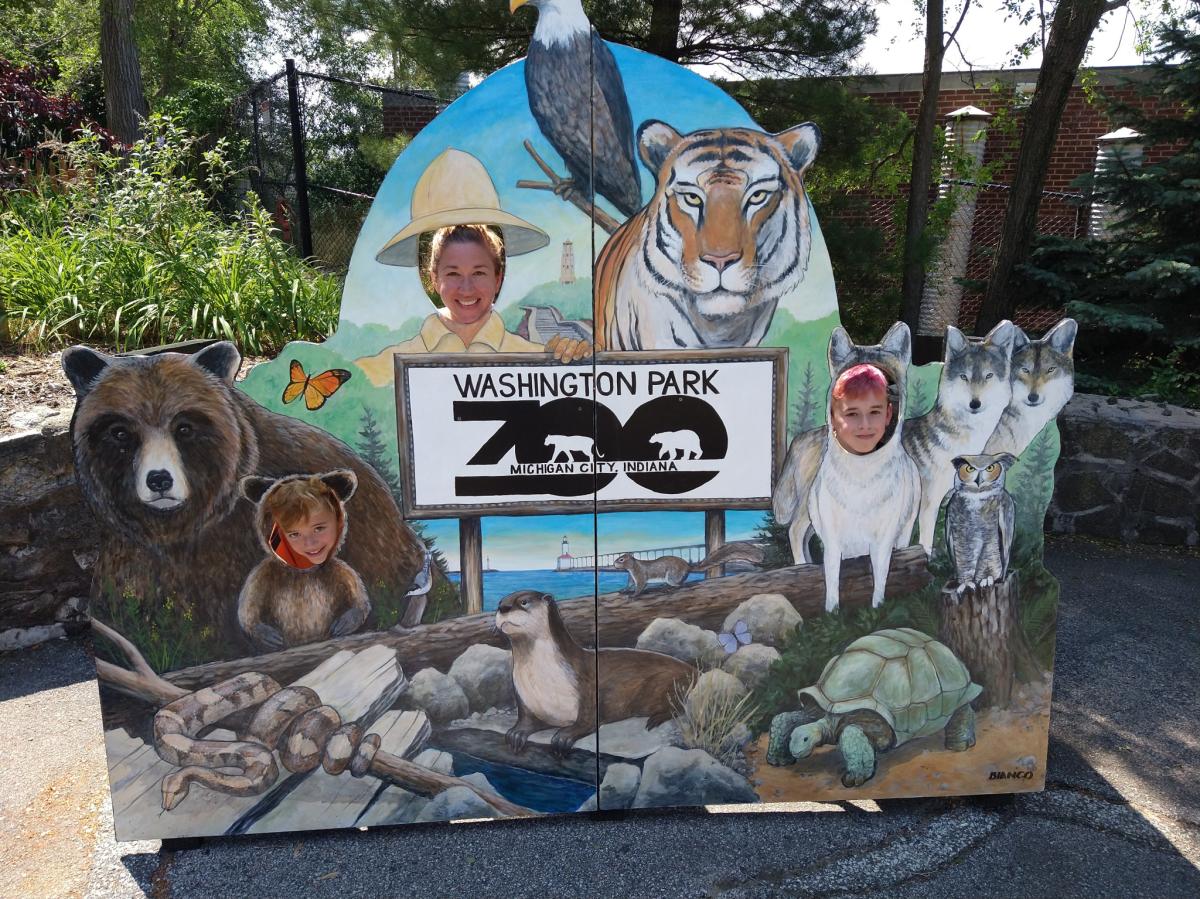 Followed by the beach … see what I did? Lined everything up that I know they would like to do in consecutive order so we didn't end up driving all over America for our day of adventures. One nice clean circle around the region was ideal. Which is what we did…and they didn't even catch on. 🙂
"No seatbelts!" "Sorry, kids. That's against the law." (This "yes" thing is not so bad in a first world country … just sayin'!)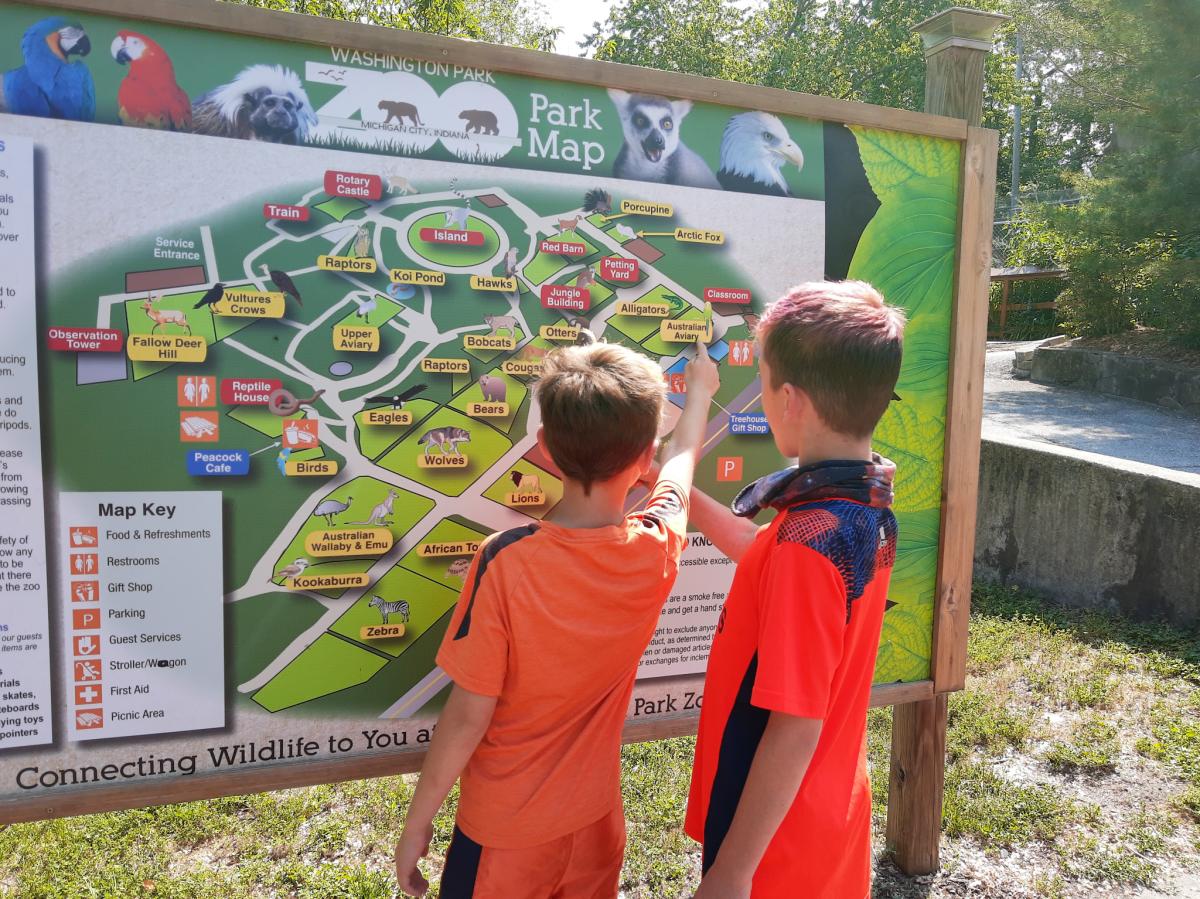 The buddies making a plan!
The "tiny zoo" is always a treat.  It's easy on feet and eyes with some "go to" super interactive fur-buddies that never disappoint. Straight for the aviary we went … again, knowing that mom's preference to NOT be in enclosed places with birds wasn't an obstacle today.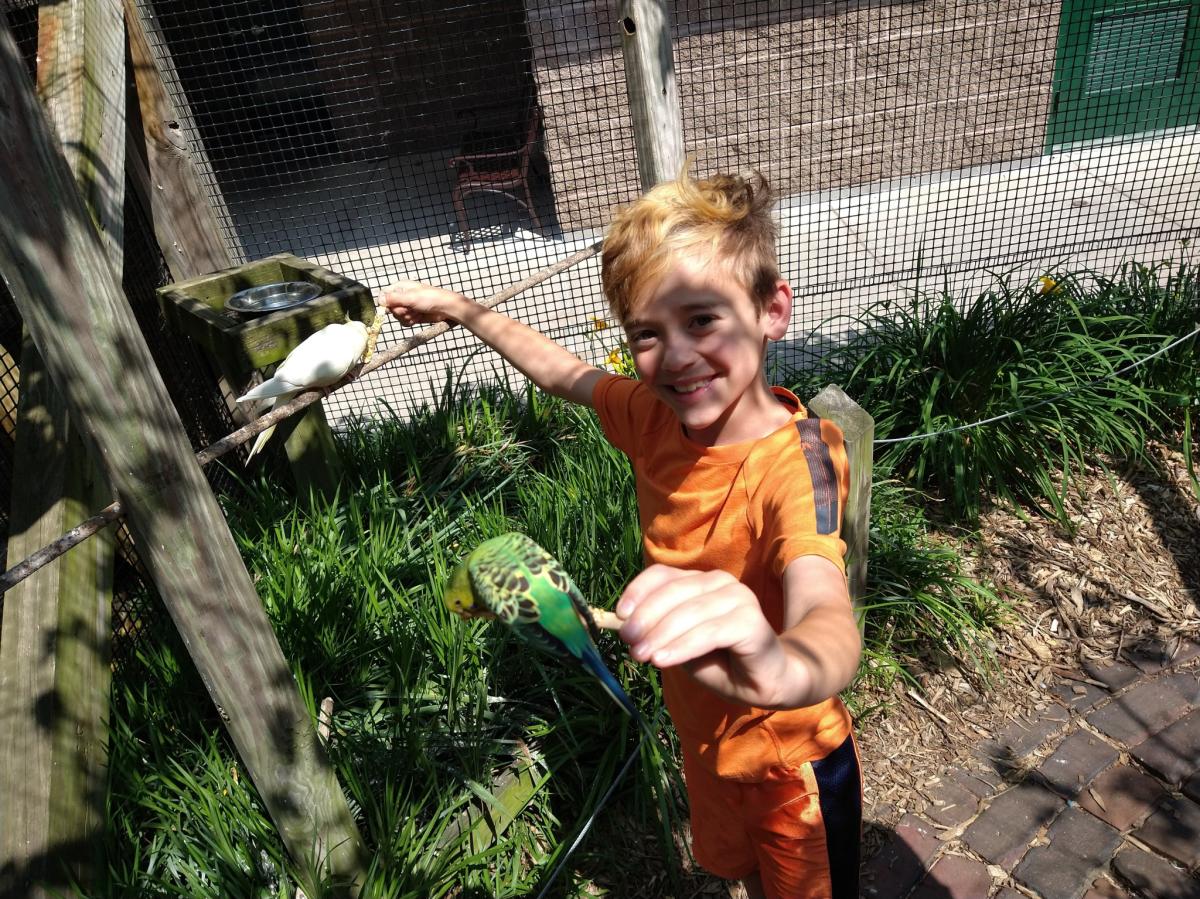 Kids fed the parakeets and cockatiels while mom dodged the dive bombers until she was well past her point of comfort. We passed the sleeping tigers and rounded to the wolves where the kids kindly requested that I not howl at the wolves or speak to the animals in any type of an audible fashion. The little one, feeling sorry for me, reiterated – I could still talk to the animals – "just nice and quiet, okay mom?" The big grizzly was snoozing in his snooze window with eyes open enough to eyeball each of us.
The big guy hollered to the Hairy One, "want to join me in here?" as he entered the child-sized otter viewing tube. "Of course, buddy." My good-sized husband said with hesitance and made his way ground-level to army crawl inside. "Can I pet the ostrich?" "Go for it, kiddo." "How about the hippo?" "No problem!" (You see, the zoo already made these things impossible so I didn't need to add a "no" where there was already one built in … see how we are doing this?!? Plus, the zoo doesn't actually have an ostrich or hippo.) A handful more animal visits and they were ready for the beach. "Let's go!" we said eagerly knowing that after walking to the car we would be there in about 60 more feet.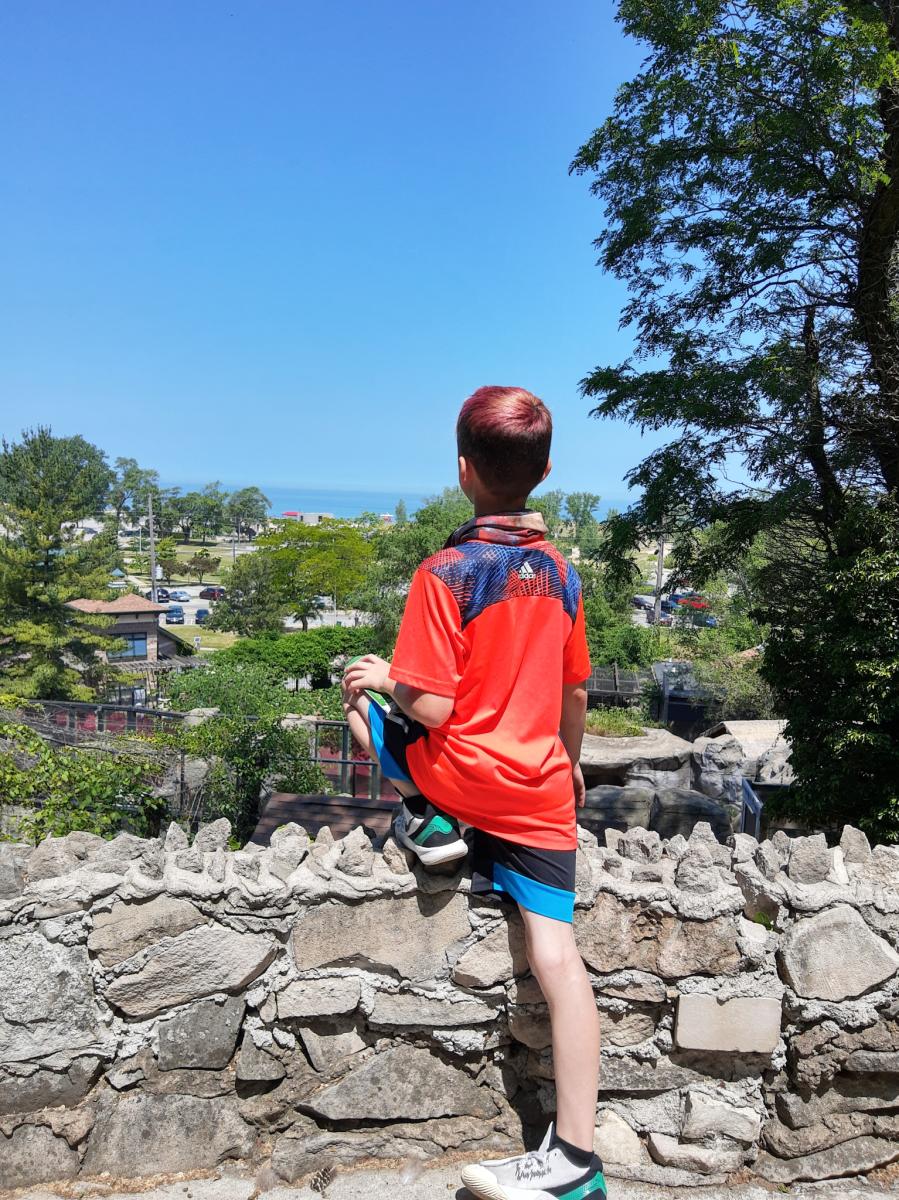 Apparently, Wednesdays at the Michigan City beach is the South Shore's best kept secret around. It was a BEAUTIFUL day and there was hardly ANYONE around. We trekked down the blue runway (thanks for being ADA thoughtful, beach people!) and marked our territory with a couple of old towels and a sorry bag of snacks.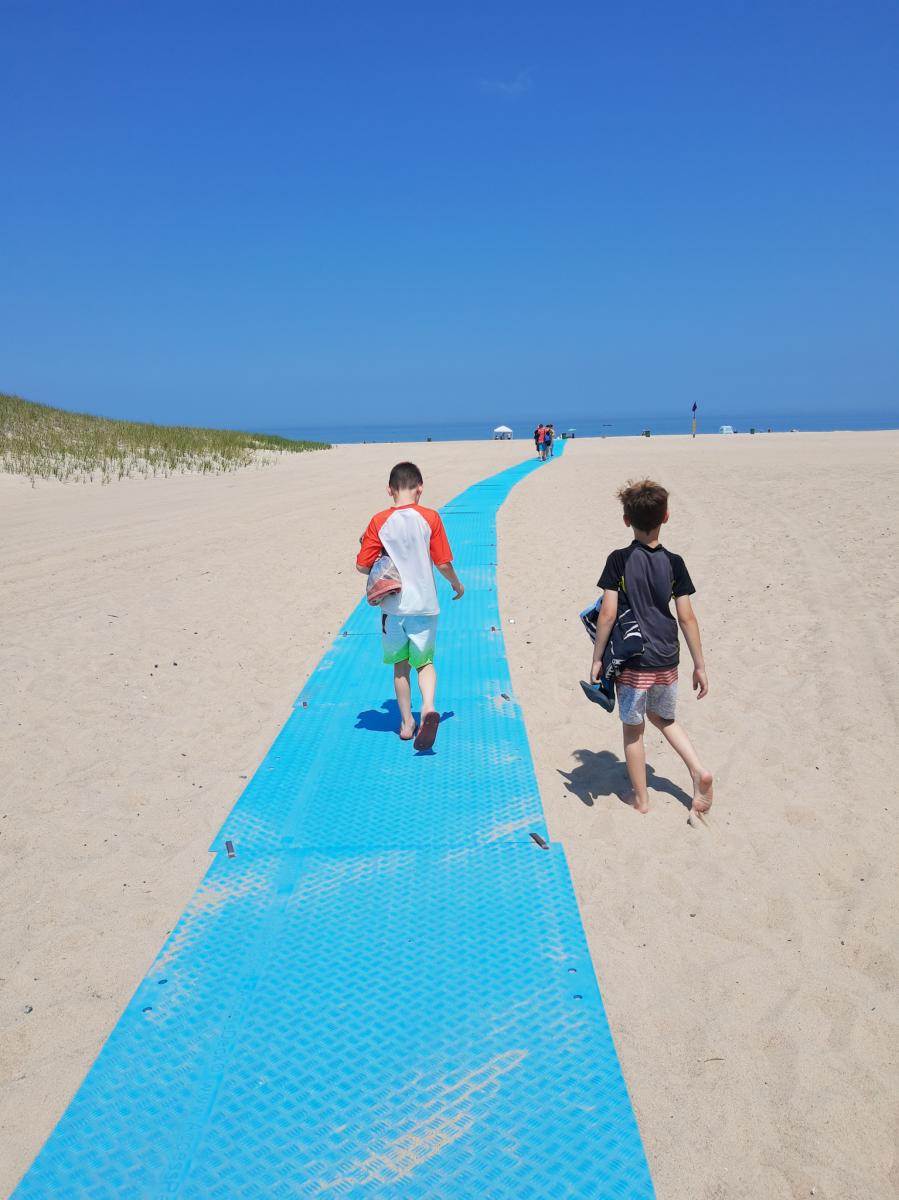 Wheelchair ready. What a delight to see!
For my(/most) kiddos, nature is their stomping ground. Not a word was shared as everyone went to work finding the best rocks for skipping. The beach was silent aside from the nature sounds and the occasional announcement of a proud skip. The little one, "seven." The big one, "me too!" The Hairy One, "fifteen." Mom, "one!" We all have our moments.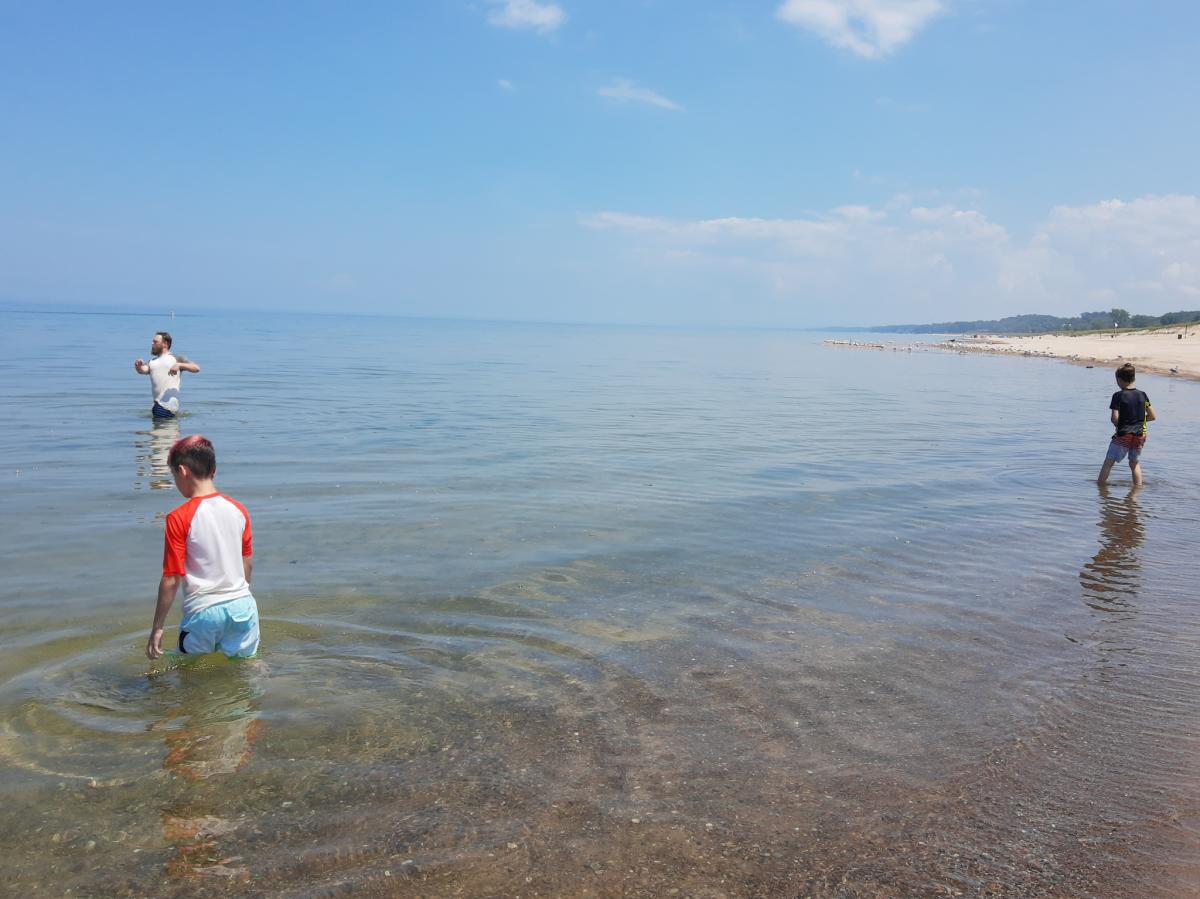 The minute our bellies started talking, we knew we needed to finesse our way into this next question wisely. Had we asked, "what do you want for lunch?"  Our (ideally) fast-food deprived children would have requested McDonalds. That's not a potential, that's a fact. So the Hairy One is his best dad ways asked, "what is your favorite thing to eat for lunch?" The big one, hamburgers. The little one (we know what's coming), calamari. Perfect! A local restaurant with both standard American and good seafood on the menu coming right up!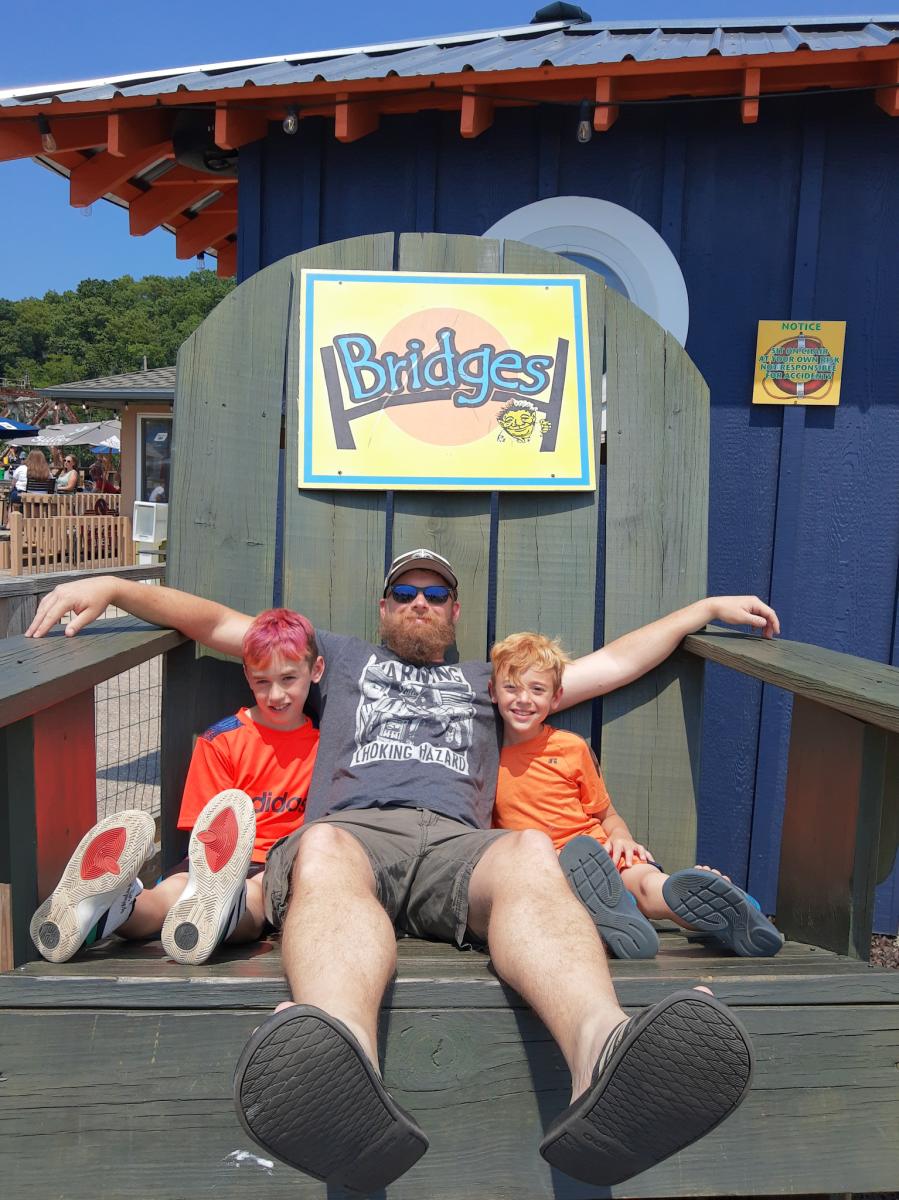 I cannot believe that I have lived in NWI nearly my whole life and have never been to this gem of local beach dive, Bridges. It was, literally, my favorite part of the whole day. Oversized board games in a sandpit, fancy beach cocktails, a view of the spinning bridges that worked it's magic while we were eating AND pretty darn good drinks, I mean food. Sold!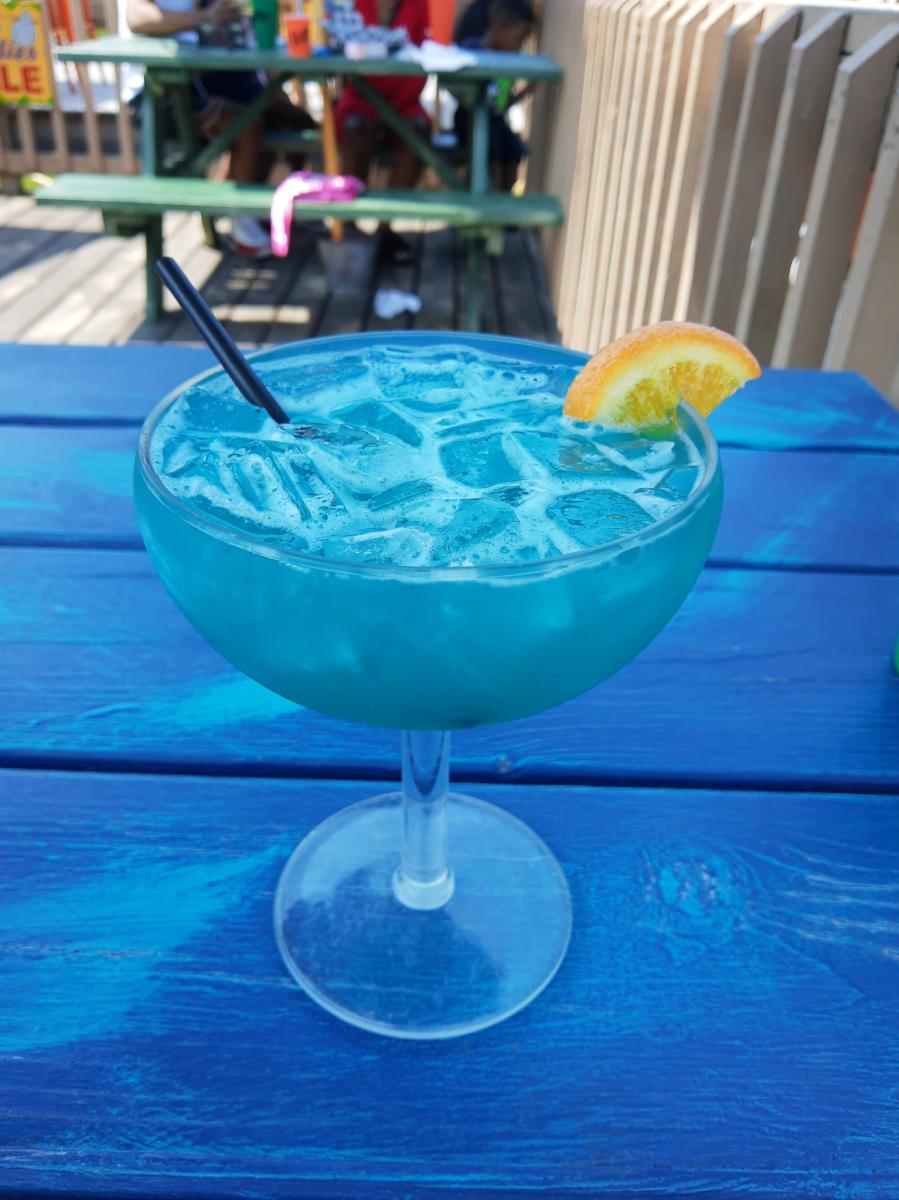 While I'm exclaiming, I should tell you with vigor that the day's events involved an ongoing wager … like in the movie sans a big concert with teenage boys. (I'm not ruining much, still watch the movie!) If the kids win (ie.  get the parents to say "no" to something) then they win a trip to Sky Zone. If parents win (ie. say yes to everything all day) then we get a "Yes Day" of our very own. The kids think that our "Yes Day" would involve them cleaning the house high to low and other random work, work, work requests. Truthfully, we'd probably ask them for really nerdy things their artsy parents love like "time for a family sing-a-long!" and "let's play board games all day" or "let's all go read for a while!" Heaven … we can do this. Go team parents!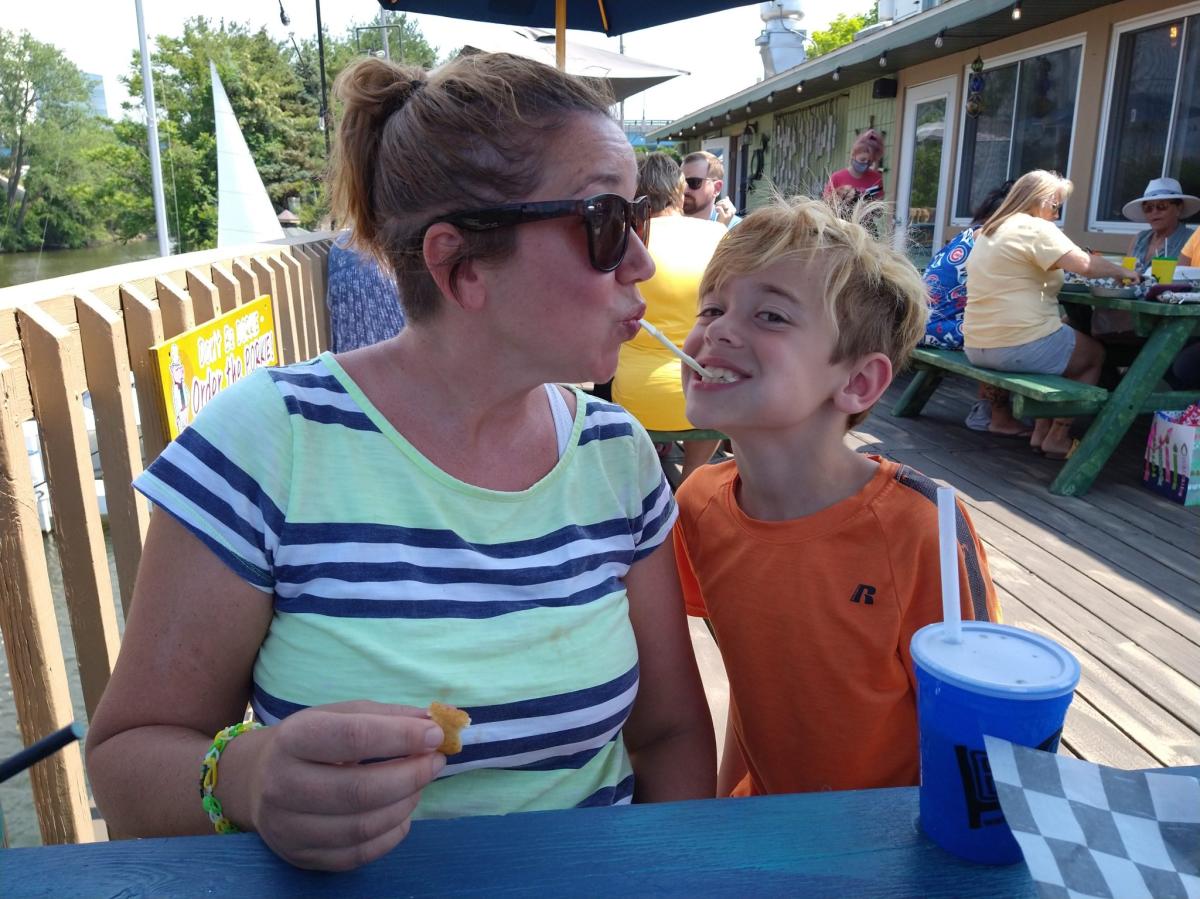 "Can we watch any movie we want today no matter the rating?" (Sweating…sweating….) Dad, "if you pick something super scary then you will want to sleep in our bed not just tonight but indefinitely, therefore, it affects the future so the movie still needs approval. (That was close!) 
"Let's go to the mall!" (Really, kids!) Parents: "it just so happens that there is a big fancy outdoor mall called the Lighthouse right here and we would gladly take you. Where do you want to shop!?! "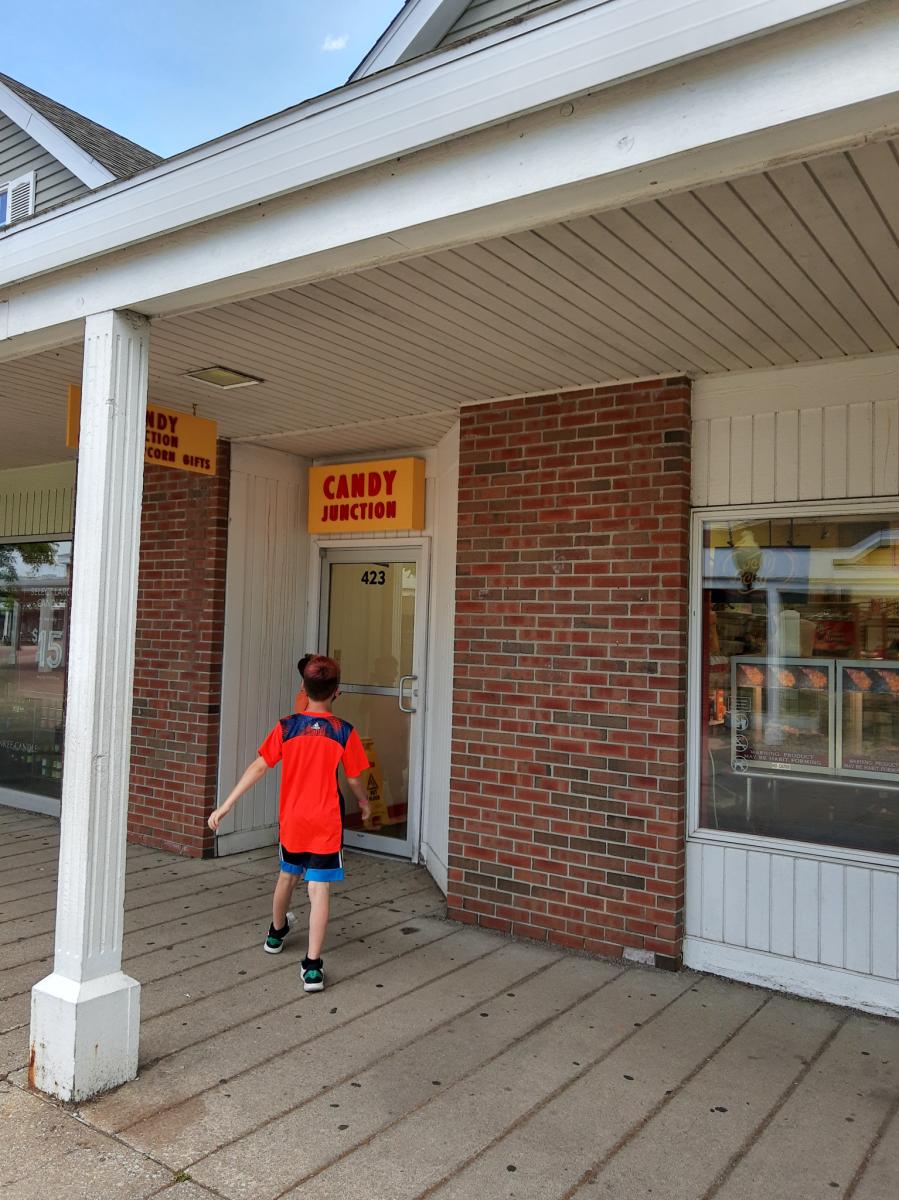 They both needed some new kicks. We splurged on a sack of candy and left with a bag of cheap books to shake up our summer reading inventory.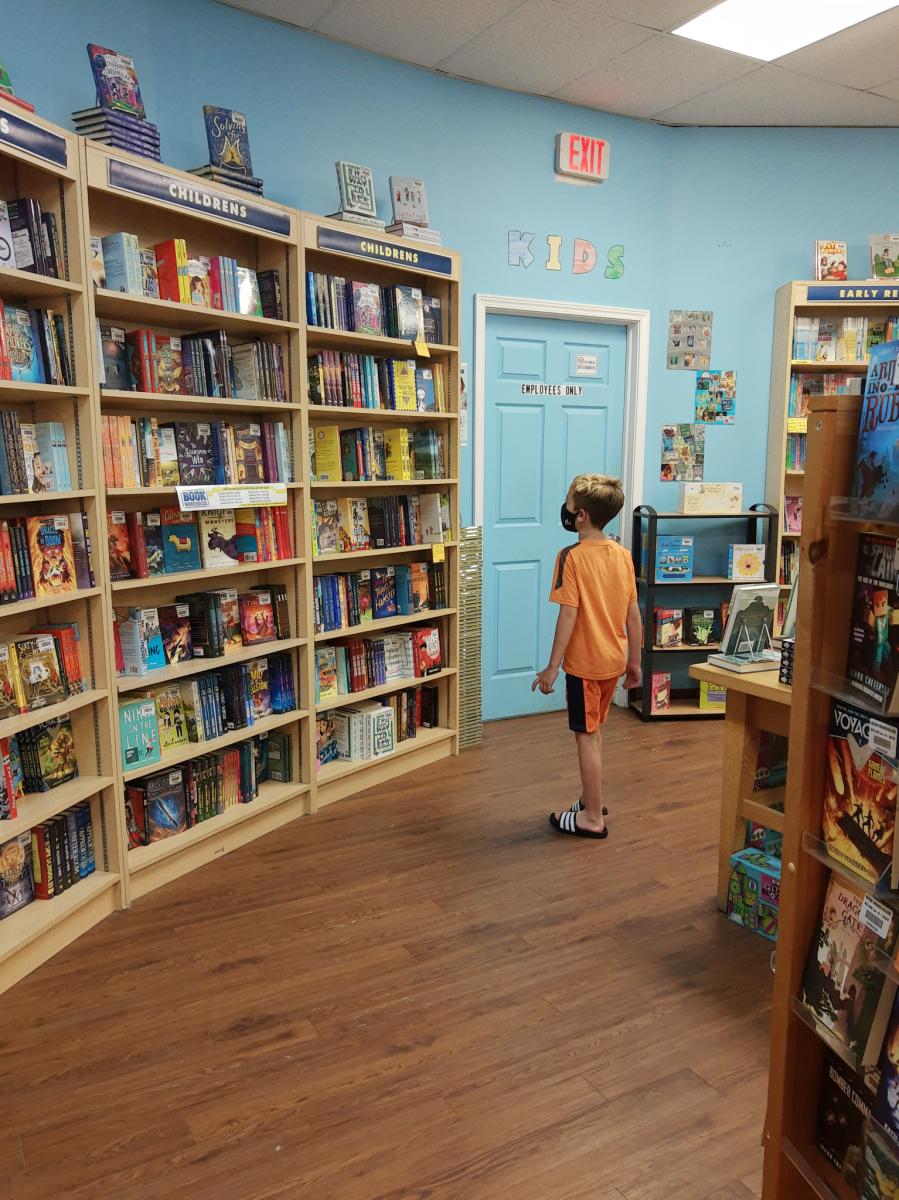 Enough shopping. "Let's go to Zig-E's!" It's about 6pm. Our bellies are full of donuts, fried fish and candy and we are heading straight for the world's bumpiest go-karts. Just a few hours left, hold onto your cookies! 
Truth be told, I thought Zig-E's was really affordable because we only ever visit on PTO nights where you get all the attractions for a low ticket price.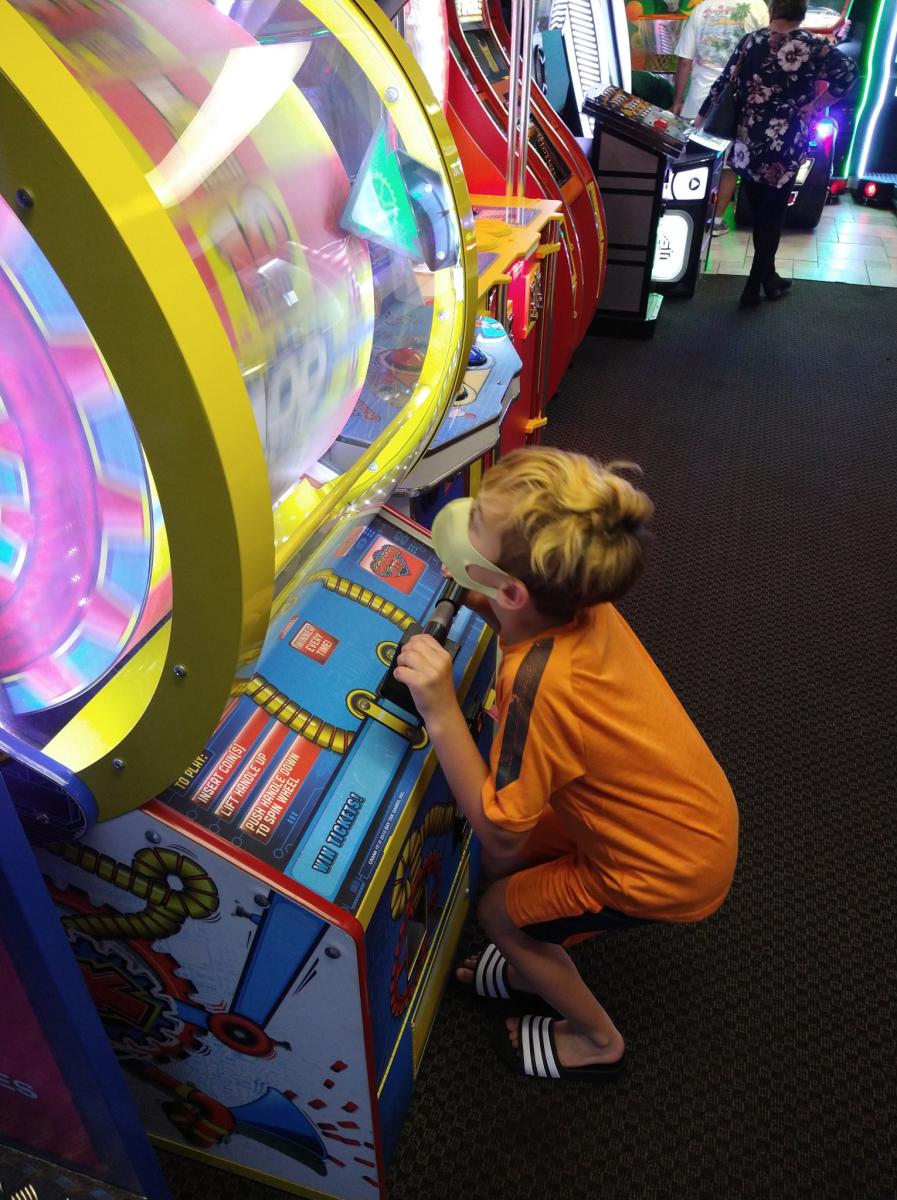 It's reasonable … for all things but laser tag … which is the ONLY thing they both had agreed on 100% all day. It must end with a family laser tag game … $120 later … + batting cage tokens, arcade tokens and go-kart tickets the grand finale commenced and it didn't disappoint.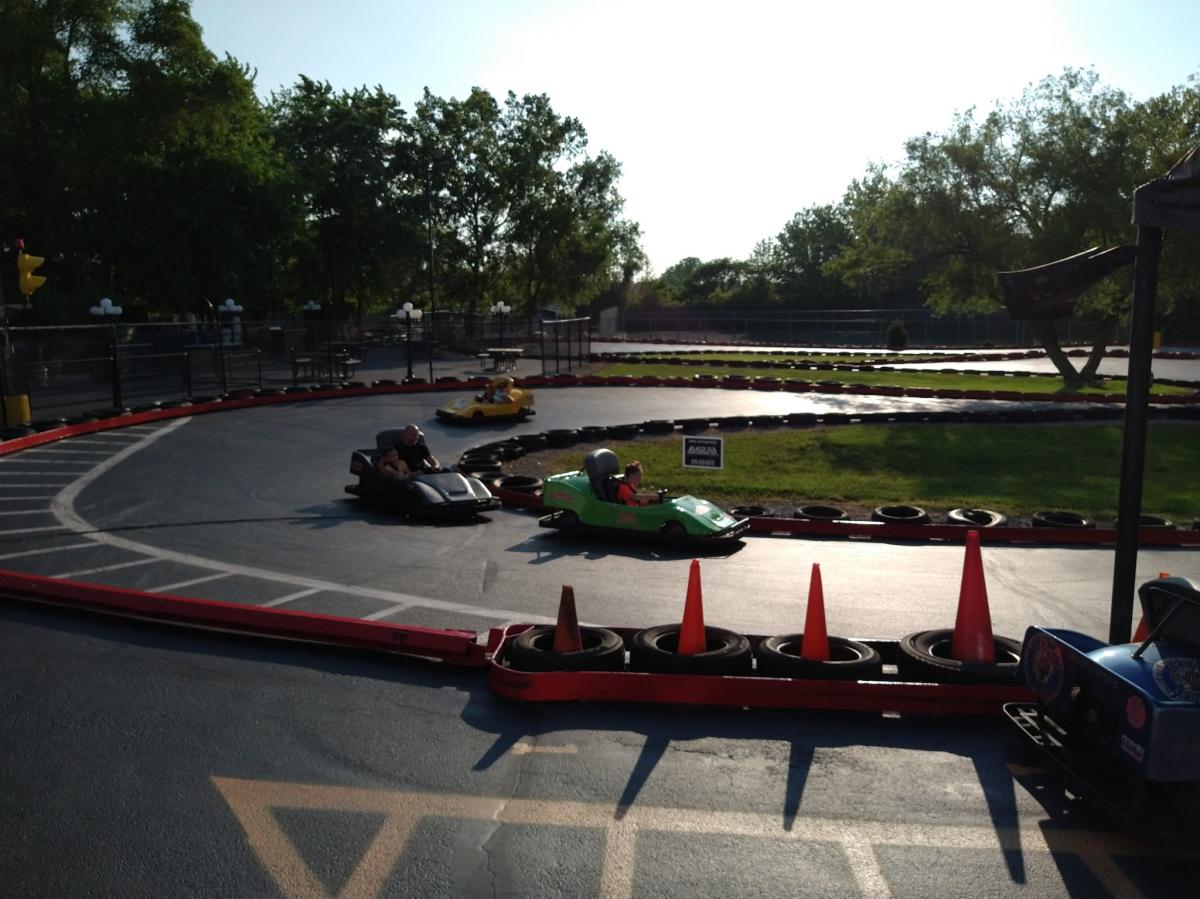 The big one kicked butt in the go-kart races.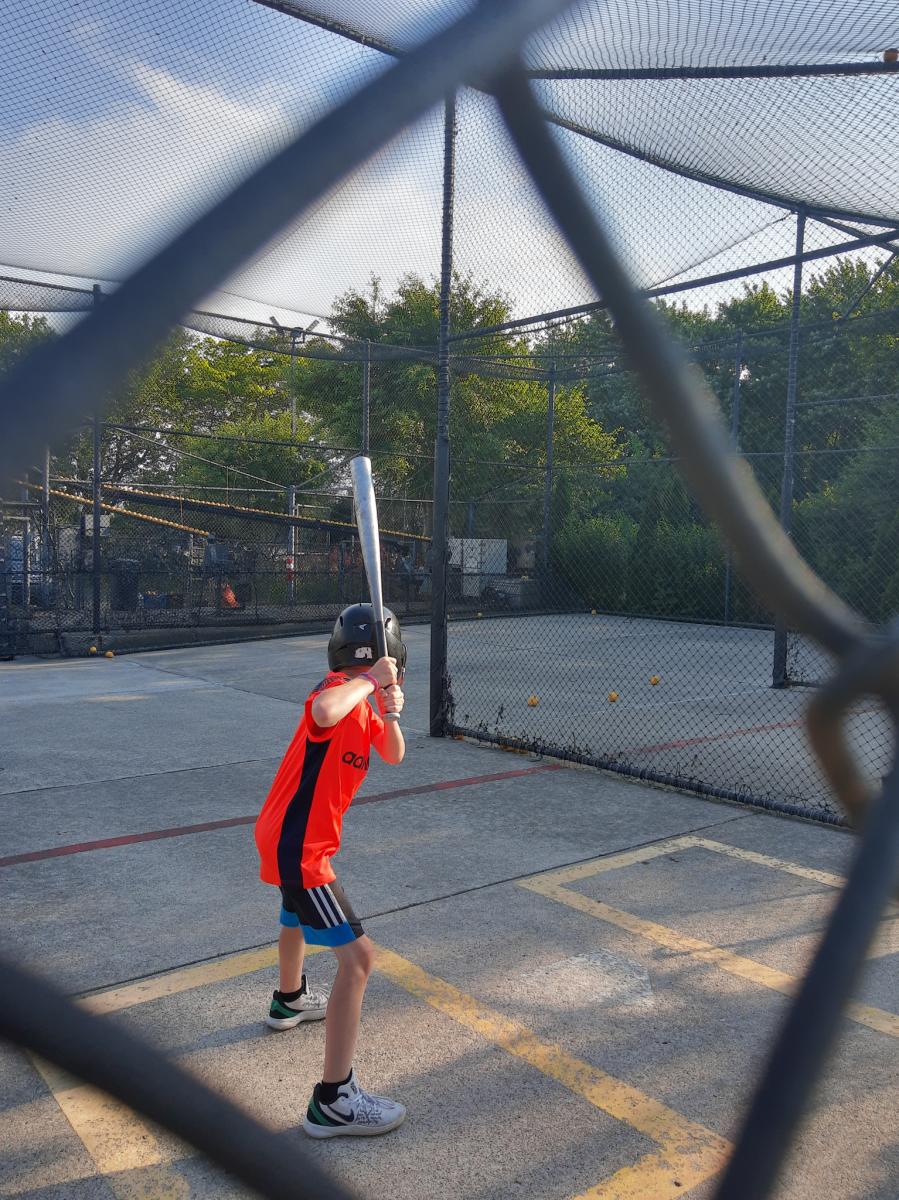 The little ones is randomly quite a good slugger.  (Who knew?) 
Two other grown-ups joined last minute in our laser tag game and picked the Hairy One as their third for our game of 3 v. 3.  You're doing the math here, right? Three adults versus one forty-two year old me, a ten year old and an eight year old. And, you know what. We spanked those grown-ups. Sure, they won. But, it was a fluke. My buddies are stealth ninjas and even though they can't plan adventures for the life of them, they are the best teammates and the only buddies I'd want by my side for a zombie apocalypse.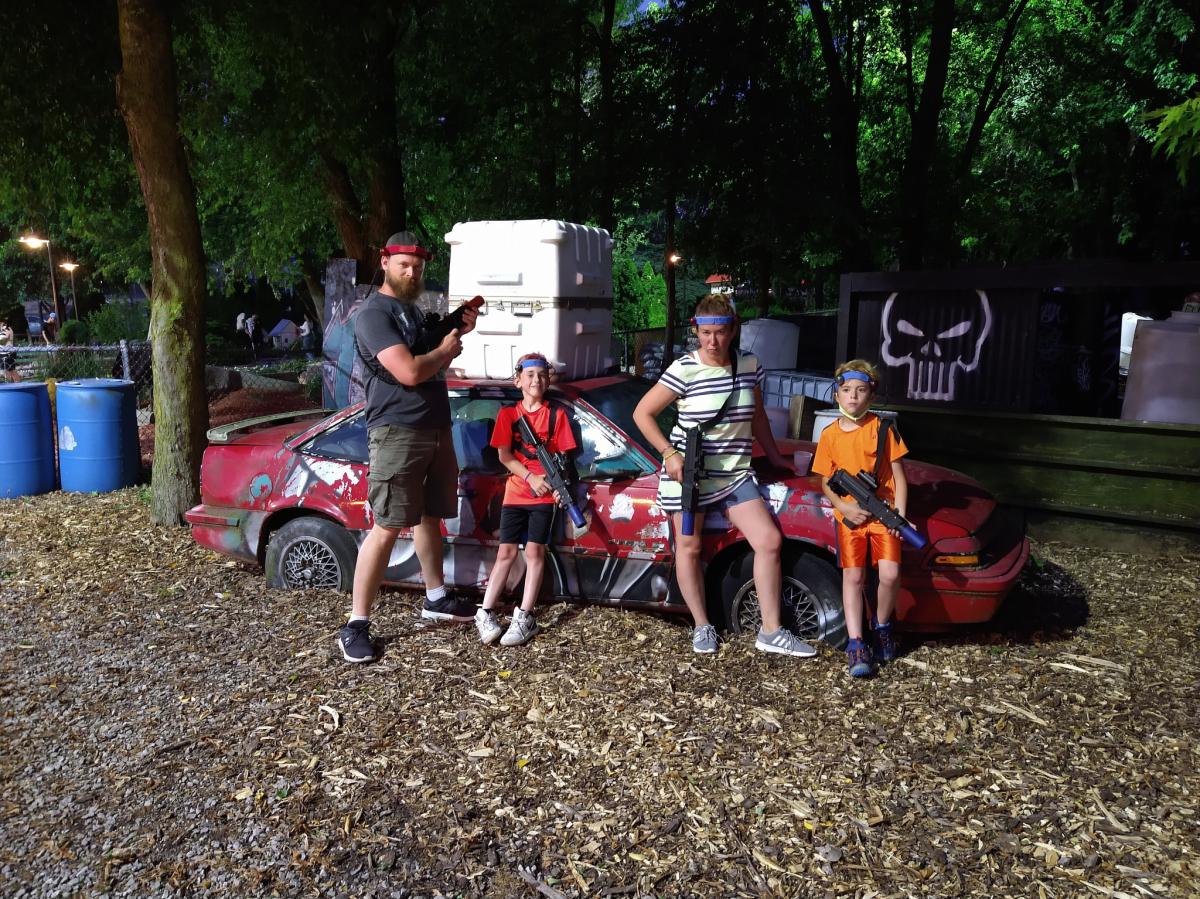 It's 10pm. "Can 'Yes Day' last all the way to midnight?" "Why stop now?", we yawn… The big one is noshing on a bag of cotton candy … on our bed … in his street clothes. The little one is turning on and turning up "Malcolm in the Middle" and singing every word of the title song with the confidence of a kid who has just ruled the day. We convince them to brush their teeth … (since cotton candy cavities will most definitely affect the future!) then let them continue their shenanigans in our bed in their street clothes until we all passed out.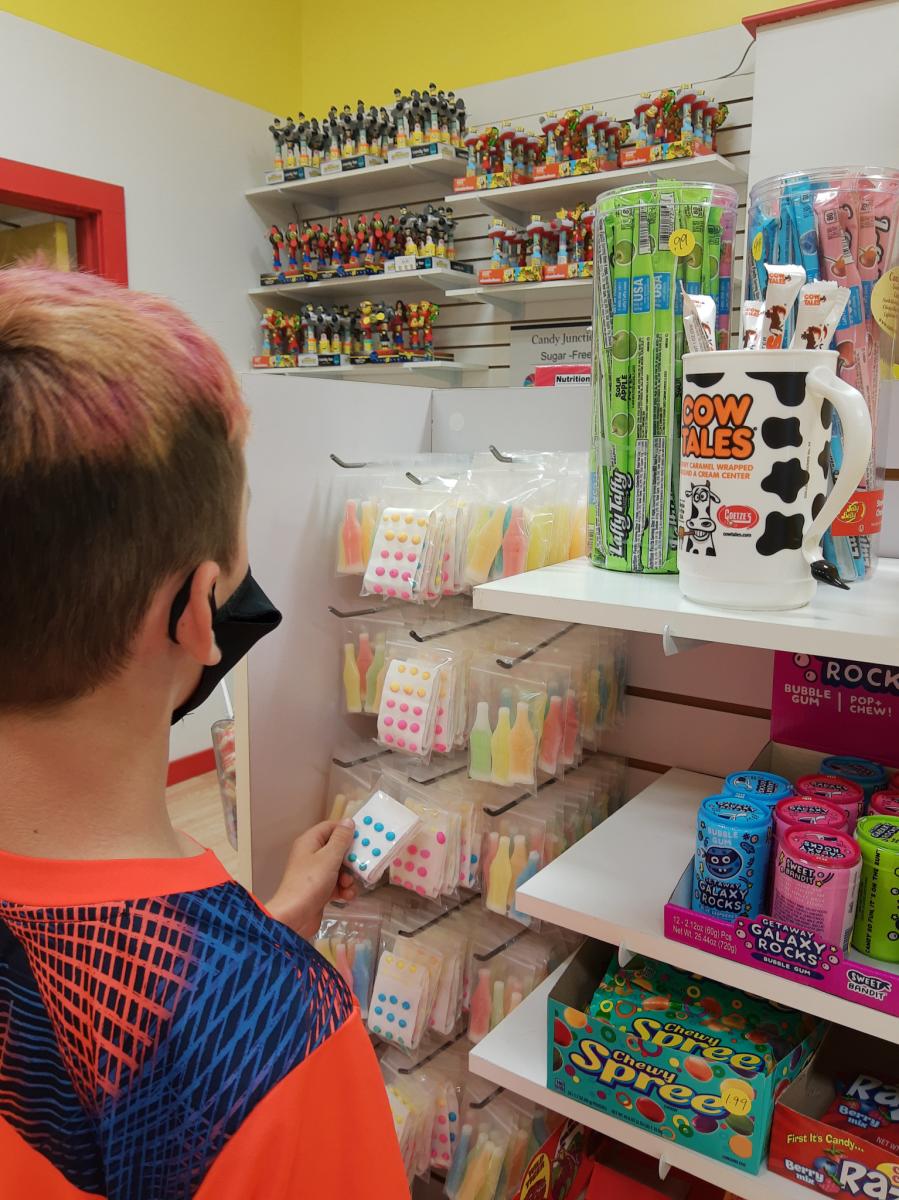 Toothbrushing recommended…especially after a "Yes Day."
I forgot to mention, on the way home, a teary-eyed little one already started "planning" next year's "Yes Day." The Hairy One and I are holding out for the ice-cream sundae breakfast at Sophia's Pancakes … even though it will probably be Dunkin' Donuts again. And, that's okay. It doesn't need to be a designated "Yes Day" to do ridiculously fun things. We are grown-ups. We have the car and we know how to play. Maybe not all things can be yeses … but truly … so many things just naturally are. Who won? We all did.
"Life is either a daring adventure or nothing at all." ~Helen Keller