On a beautiful, sunny September morning, we met in a parking lot along Lake Street. After a few instructions from President of the Decay Devils, Tyrell Anderson, we pedaled our way down the new bike/walking path on recently remodeled Lake Street past this iconic Miller sign.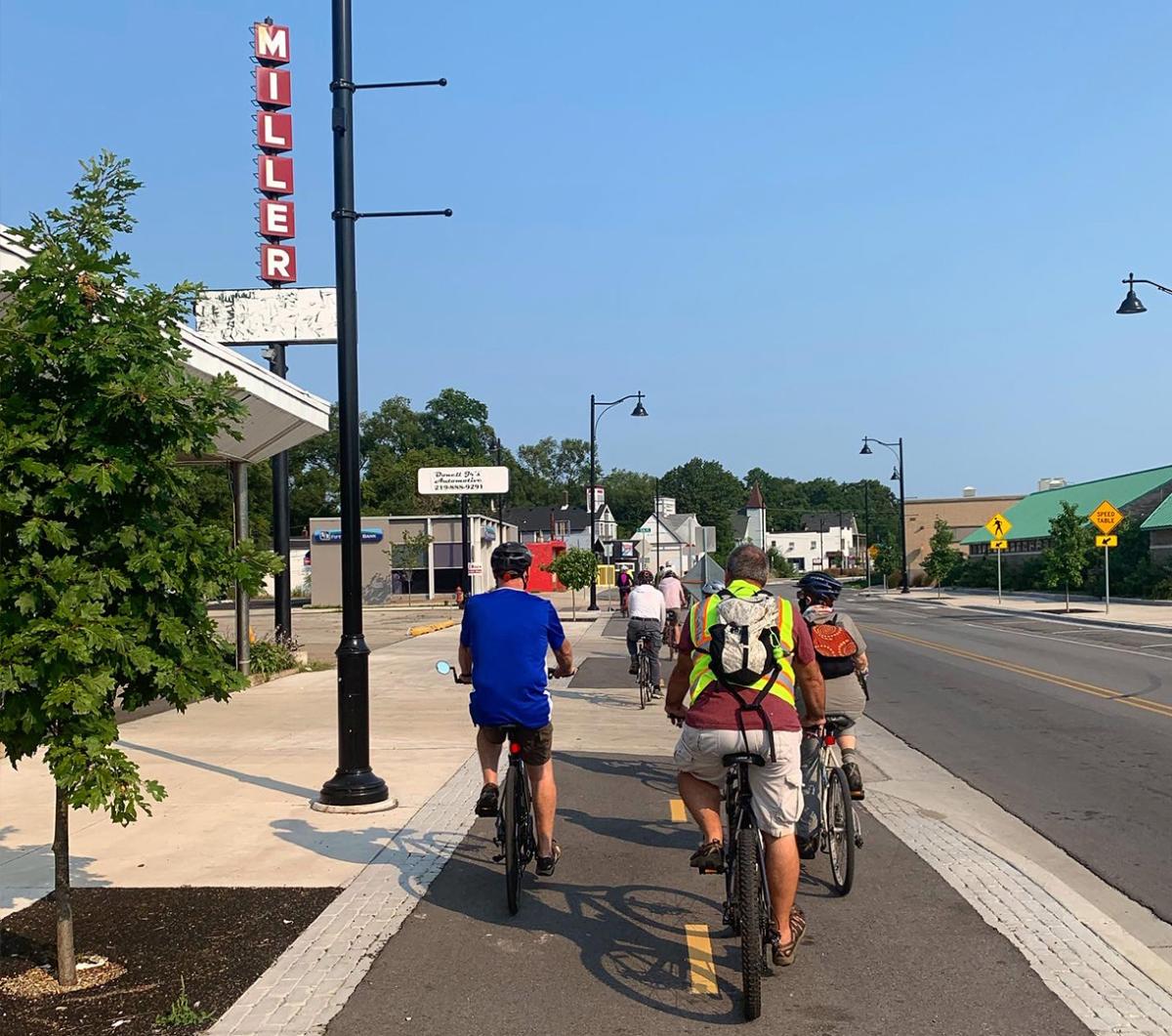 We passed a bridge overlooking the lagoon where we learned of its biodiversity and of a few famous people who once lived and paddled there (author Nelson Algren and French writer, political activist and feminist Simone de Beauvoir).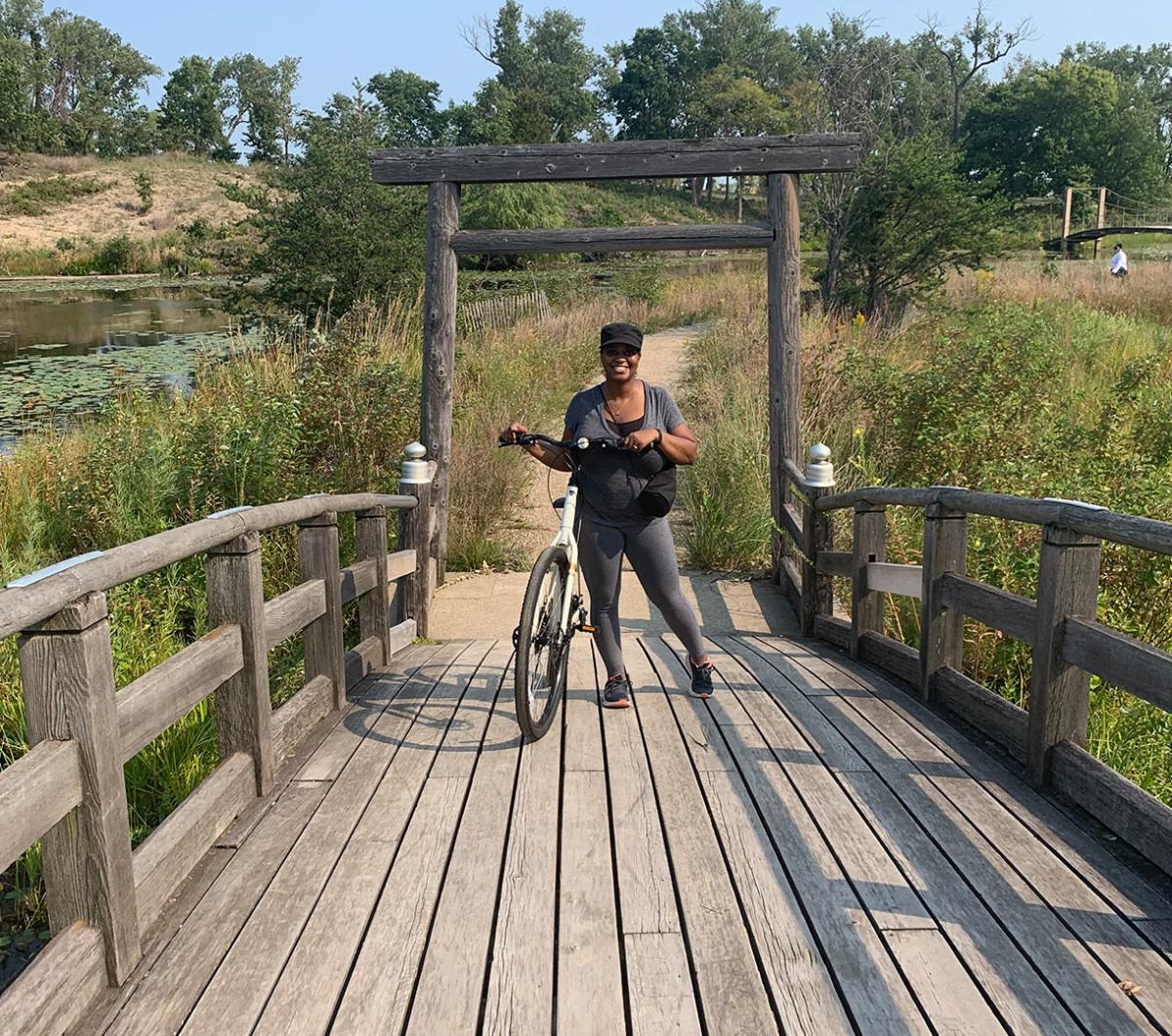 A few blocks later we rolled into Lake Street Beach. We literally gasped upon seeing the sand dunes reflecting onto the still lake waters. Butterflies were everywhere on the deserted beach fluttering in the ubiquitous clusters of Brown Eyed Susans.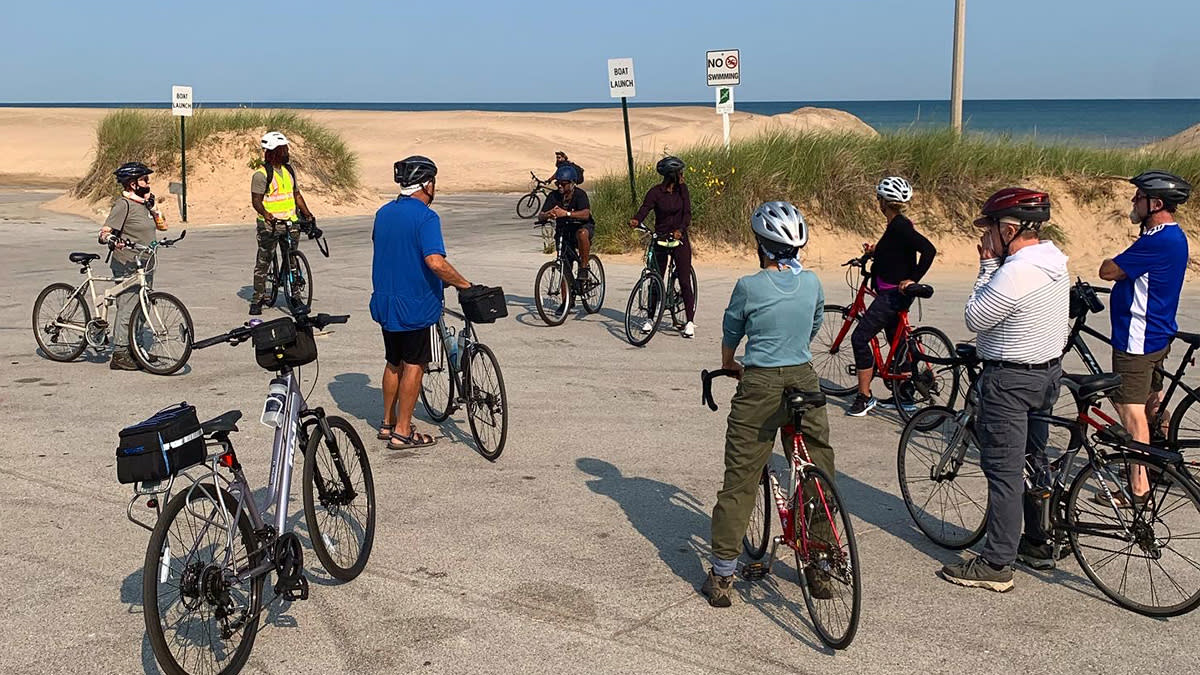 We then pedaled east on the Chanute Trail towards Marquette Park. This paved trail through picturesque rolling sand dunes was named after Octave Chanute, a self-taught engineer whose aviation research was instrumental in the Wright Brothers first flight.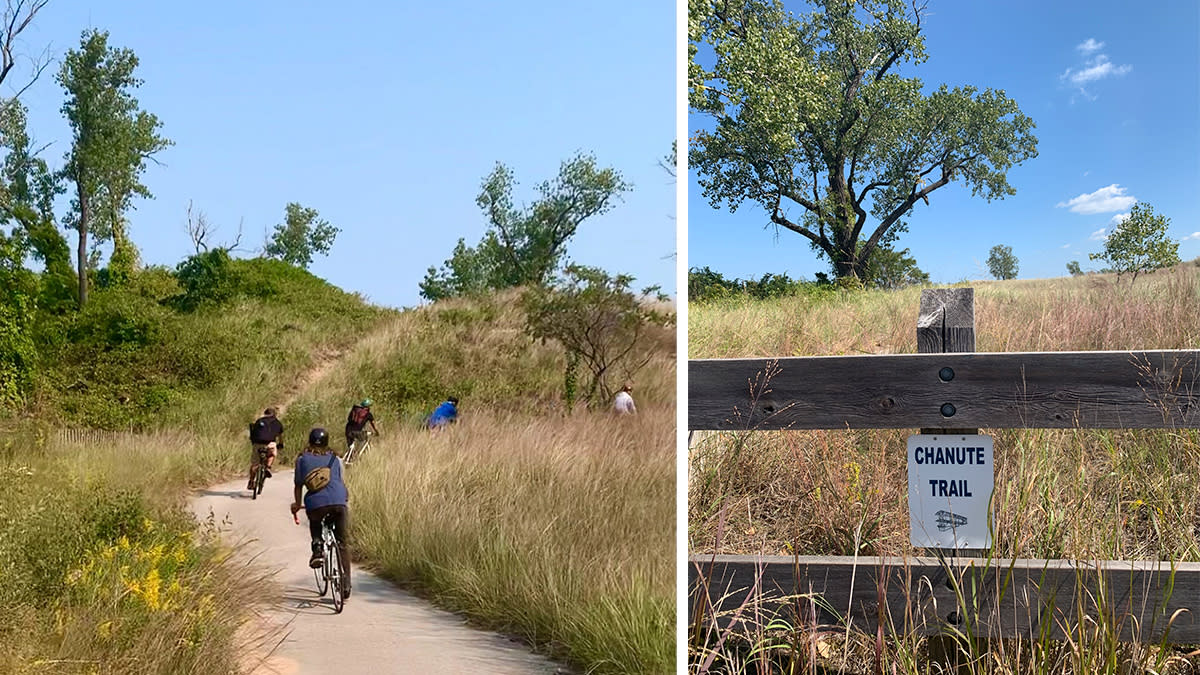 We soon arrived at the Gary Aquatorium, a neoclassical building constructed in 1921 and listed on the National Register of Historic Places. It originally opened in 1922 as the Gary Bathing Beach Pavilion and was designed by architect George W. Mayer. The Bathing Beach Pavilion later closed in 1971. In 1991 the Chanute Aquatorium Society restored the building and renamed it the Aquatorium in 1997.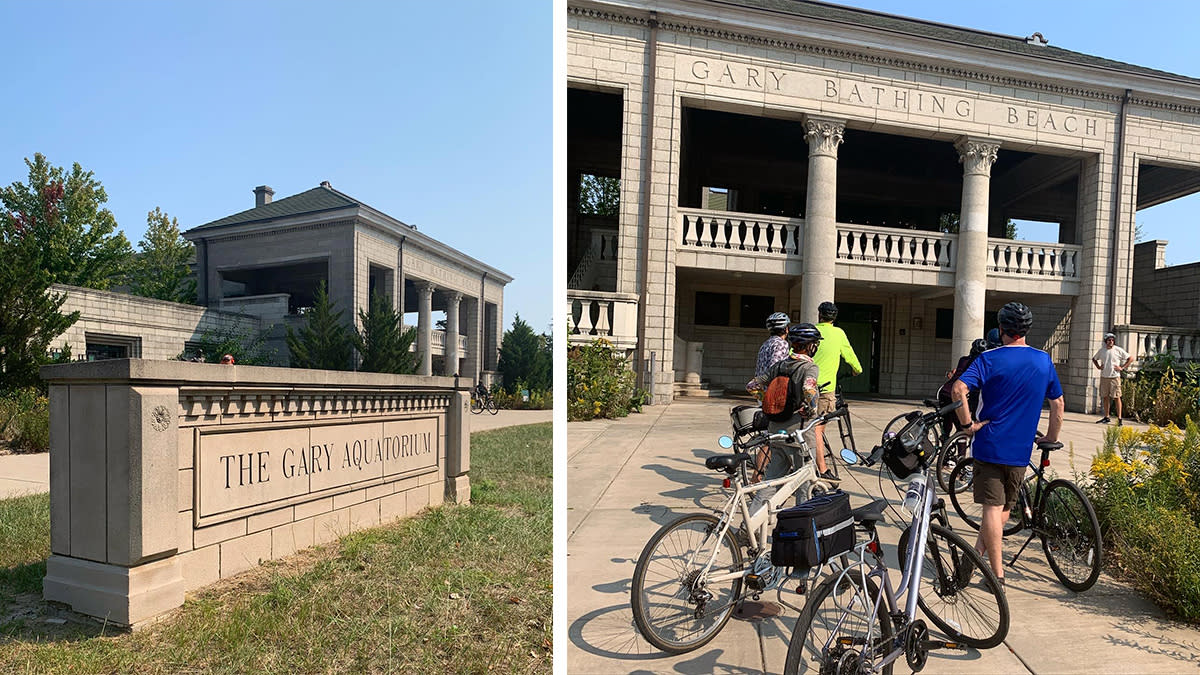 Father Marquette greets you as you enter this beautiful, free park in Miller Beach. This sculpture was placed at the park entrance in 1932. French Jesuit Missionary Pete Jacques Marquette camped near the south end of Lake Michigan in 1675.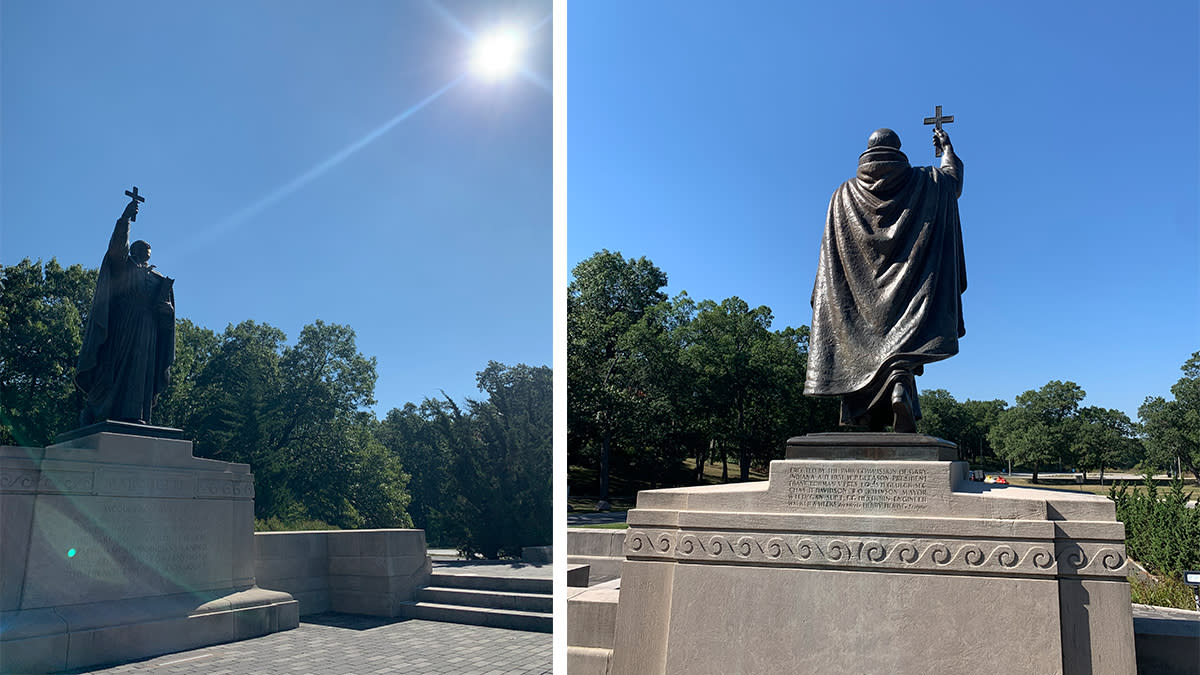 Marquette Park was originally a segregated space. In 1949, Rev. Lester Jackson organized demonstrations at the bathing pavilion to de-segregate the park. The City Council did not change the policy of segregation at Gary parks until 1954.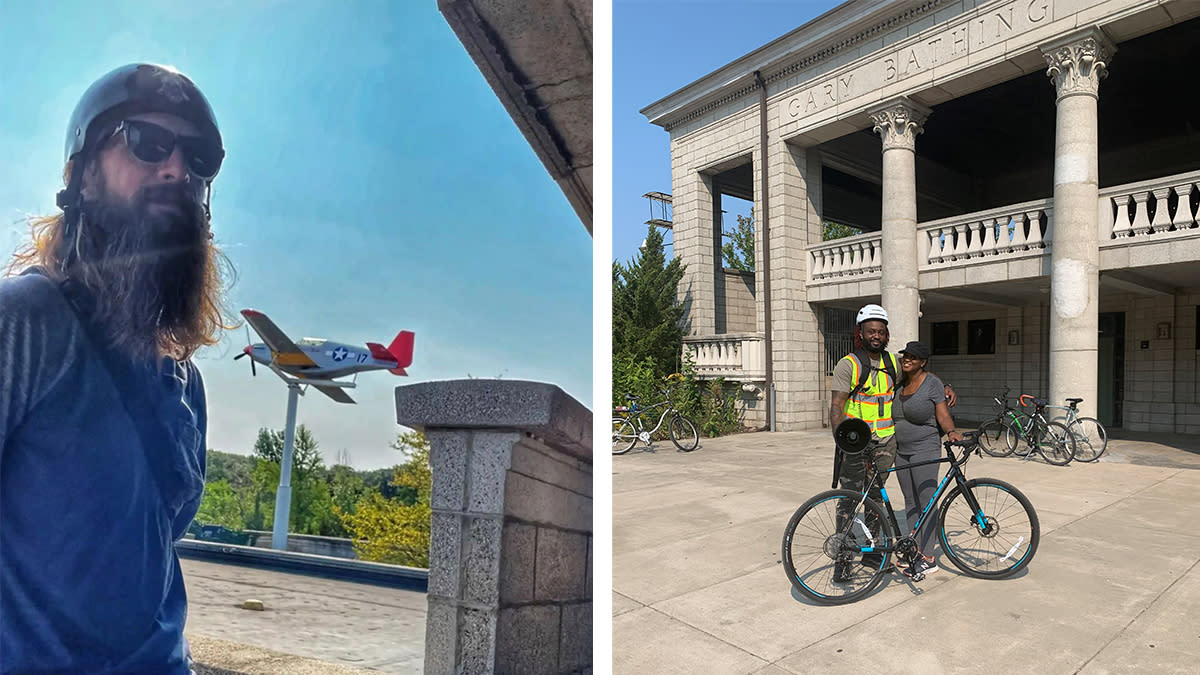 Today the Aquatorium is an aviation museum and an event space. In addition to the replica of Octave Chanute's wooden glider that he designed on display (which he tested by jumping off the dunes right behind this building), there's also a replica of a Tuskegee Airmen fighter plane on the east side of the building. The World War II U.S. Air Force squadron trained at the Chanute Air Force Base in Illinois.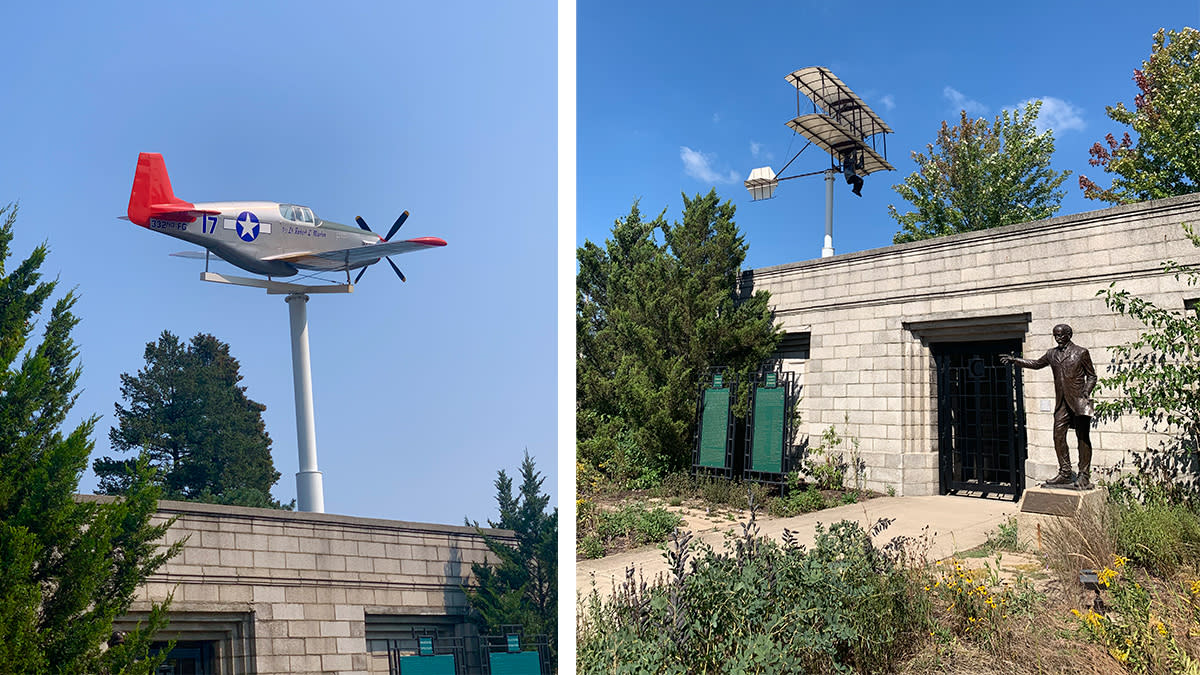 The pics below were taken at the Marquette Park Pavilion, designed by George W. Mayer in an eclectic mix of Prairie School and Italian Renaissance Revival styles. It's been completely renovated and is now a popular venue for weddings and other celebrations.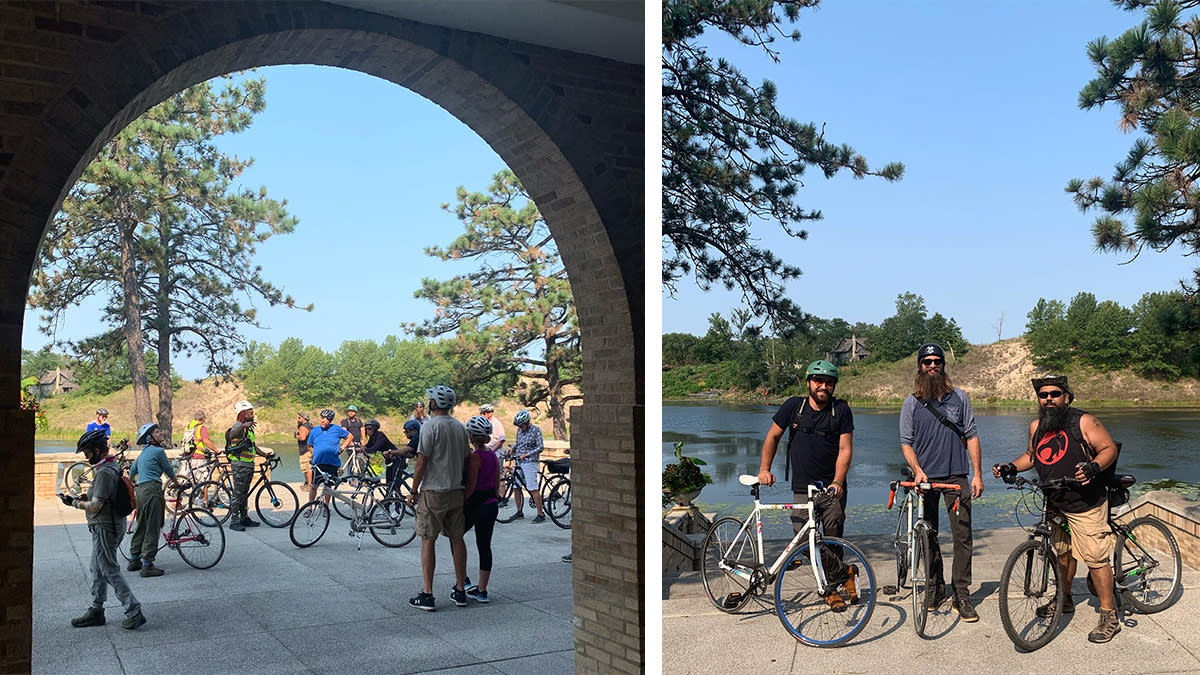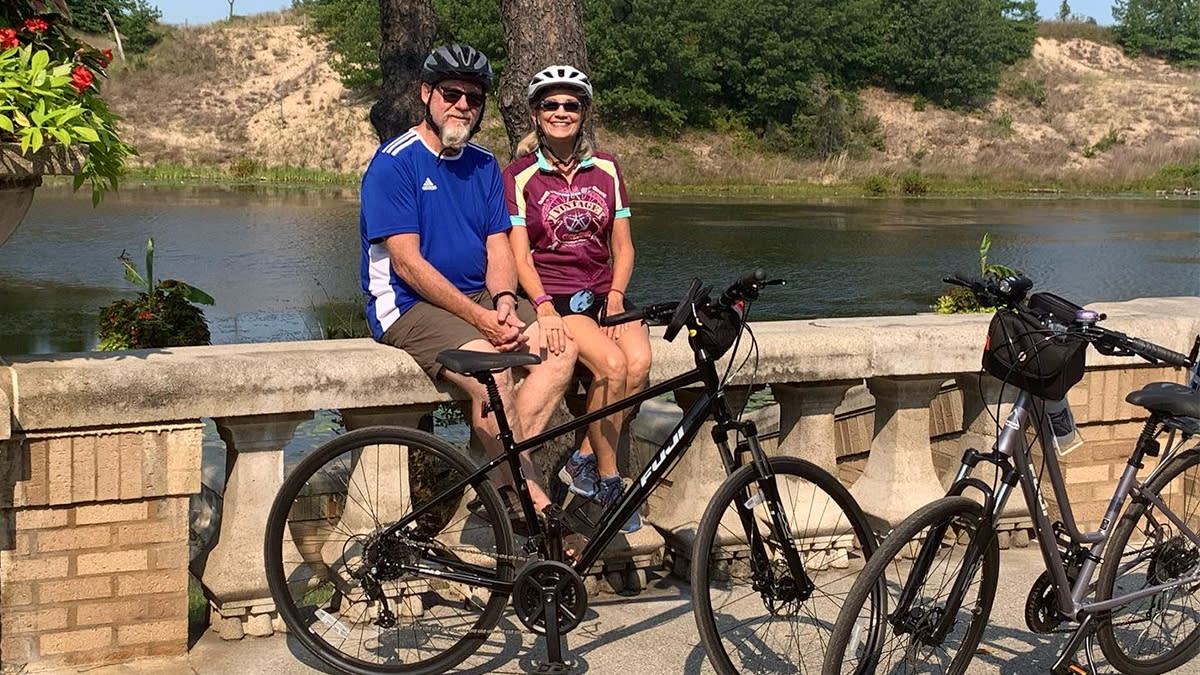 On the loop back to our cars we stopped at a church parking lot of the oldest church congregation in the City of Gary, and then hit the gravel wooded Marquette Trail back to our cars.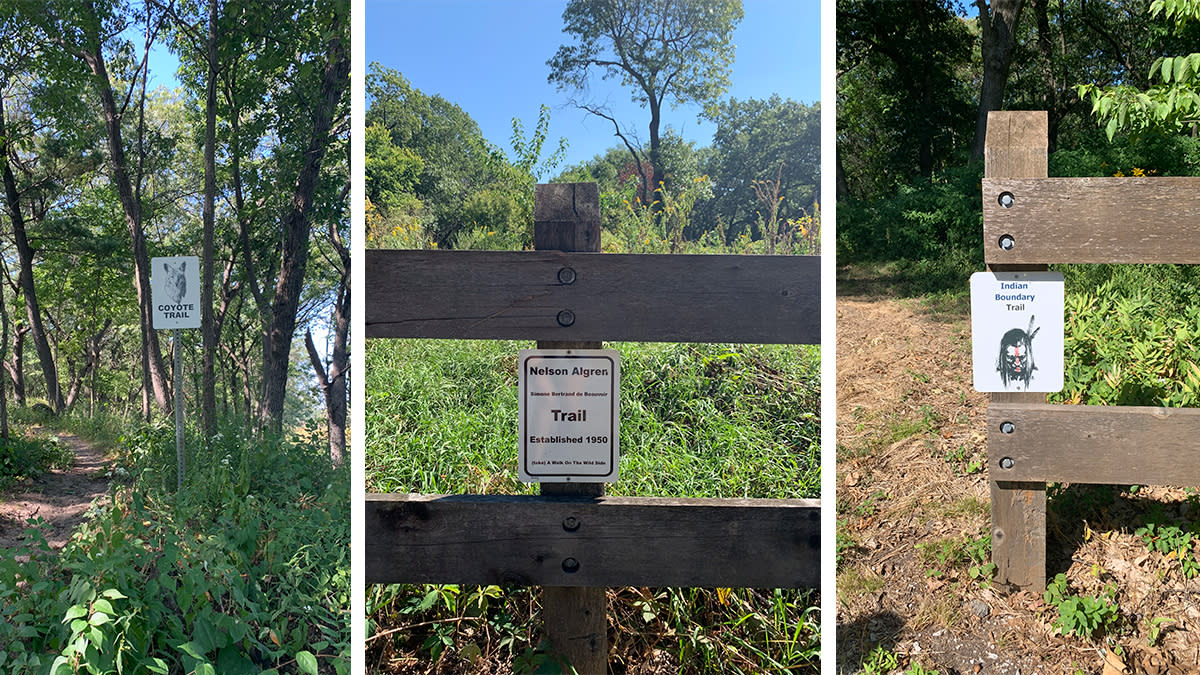 Our final photo opportunities were in the alley behind Lake Street – so many amazing murals. I didn't photograph them all because we were on bikes, but here are a few pics of the colorful art with a nice message.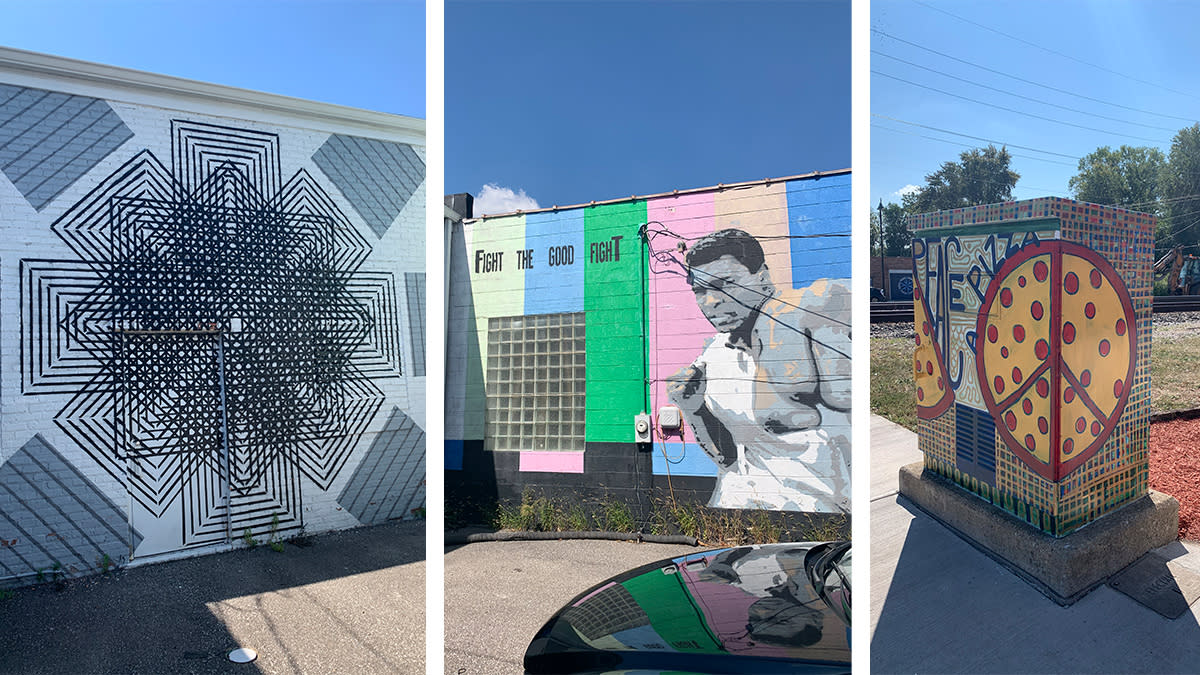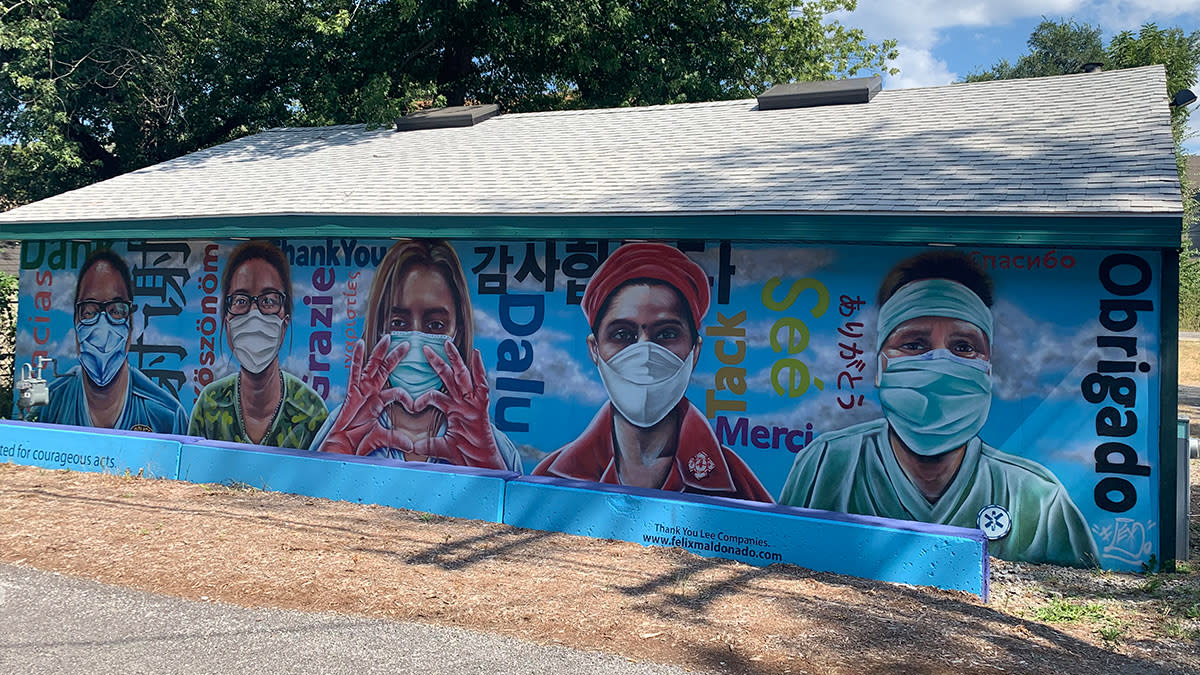 (Felix Maldonado's Hero mural)
After we arrived back to our cars, Tyrell told us of the many options for lunch around Miller Beach. We opted for some amazing food and drinks at 18th Street Brewery. Pictured is my colorful and delicious beet salad with ginger hibiscus kombucha, Yum!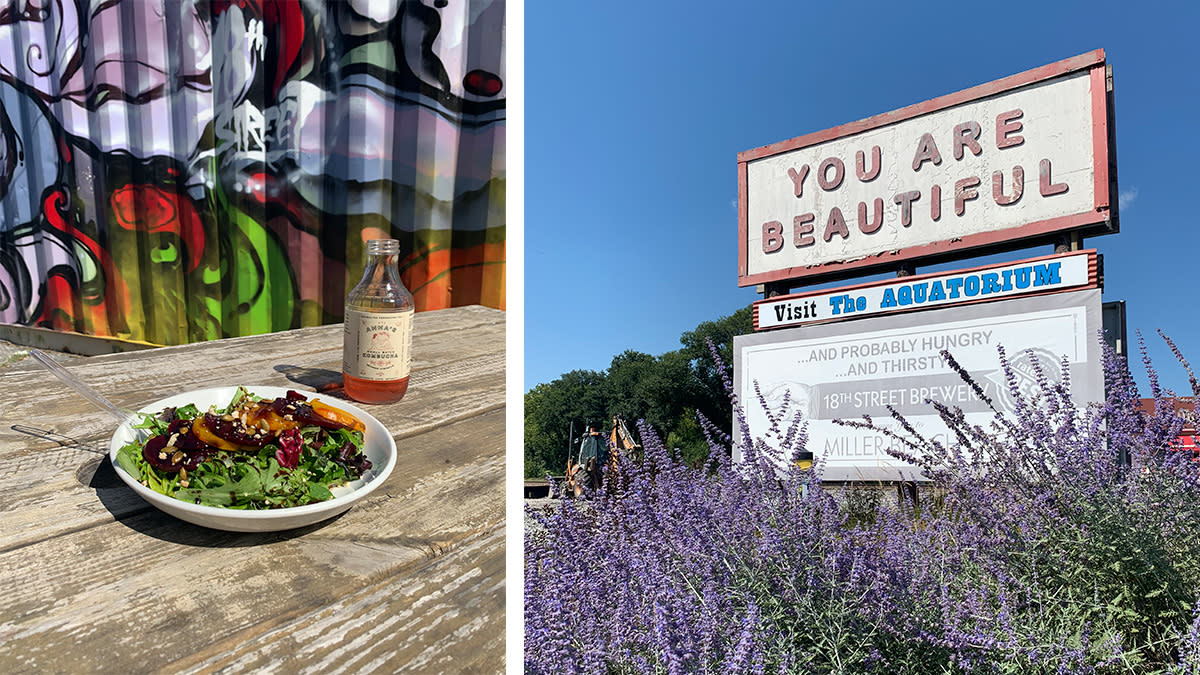 Miller Beach has so much to offer. You can watch the sunset over the Chicago skyline, attend events in the Miller Beach Arts and Creative District or wander through the many acres of Savannah Oaks and native plants. Don't want to drive there? Take the South Shore Train. It has a stop on Lake Street, less than a block away from 18th Street Brewery and the numerous unique shops and wonderful restaurants.
We barely scratched the surface of all the wonderful things in this neighborhood. Plan a hike and lunch day out here soon and enjoy the nature therapy and history that is Miller Beach.