Photo from Shirley Heinz Land Trust
I took a drive out to Michigan City during the week with a friend as a pre-weekend getaway to celebrate the end of summer and our return back to college in a week. It couldn't have been a more perfect day. A drive down I-65 with the convertible top down always lifts my spirits. 
We decided to go for an outdoor stroll through the Ambler Flatwoods. It's a little hidden but there is plenty of parking. Right at the entrance of the trail we were surprised by bundles of wild blackberry bushes that made for a nice treat. We took the shorter path past an old greenhouse. 
The woods were nice and picturesque and there were few mosquitoes and a pleasant breeze. A few branches had fallen in the path from the previous night's wicked storms, but they were easy to maneuver around. We enjoyed the delicate mushrooms growing from old tree stumps and the occasional friendly toad. 
We stayed for around 20 minutes before deciding it was time for lunch. The obvious next choice for our faux vacation was food and drinks at Matey's rooftop bar. We shared some lobster nachos and killer coconut shrimp and sipped on fruity drinks that tasted straight from the islands. We had a nice view of the lake and Washington Park Marina from our table and the service was pleasant as always.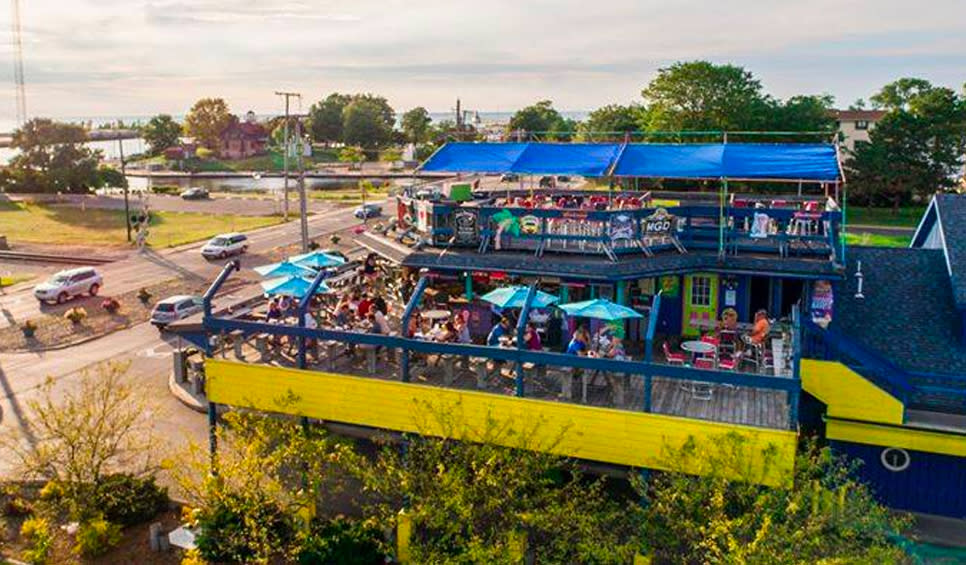 Our last stop of the afternoon was a quick shopping trip at the Lighthouse Place Premium Outlets. We hit some of our favorite stores and indulged our shopping addictions before deciding it was time to head home.