If you're looking for an exciting way to explore northwest Indiana, consider hopping on a bike with some friends and pedaling on this area's many well-maintained bike trails.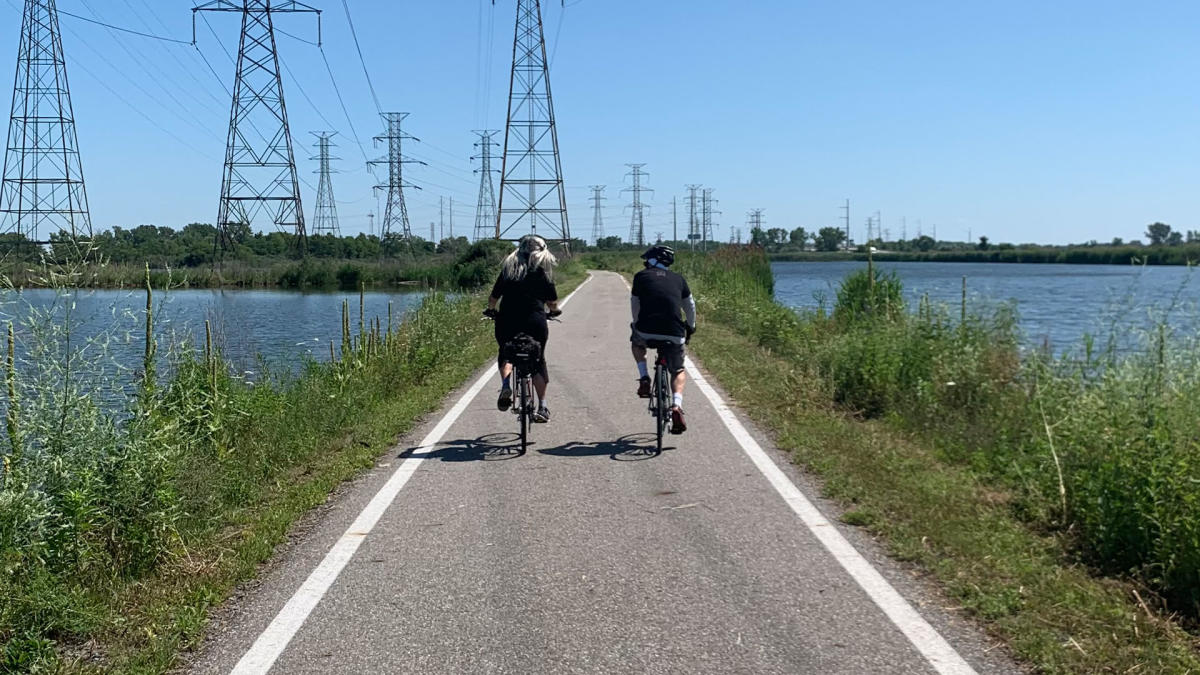 This week, my friend and I loaded our bikes onto my bike rack and drove to Wolf Lake Park. There's free admission there, someone keeping an eye on cars, and plenty of parking.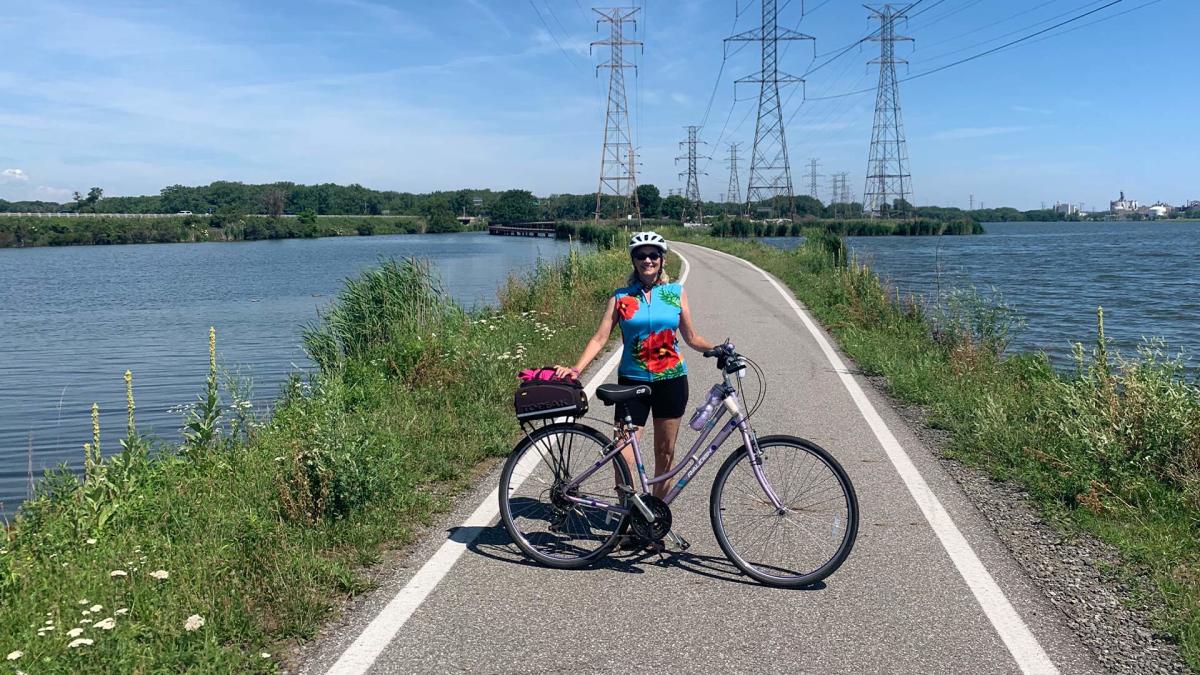 There's a loop that goes around Wolf Lake, approximately 6 flat miles. At one point the bike trail is in the middle of the lake, which makes for a super interesting view.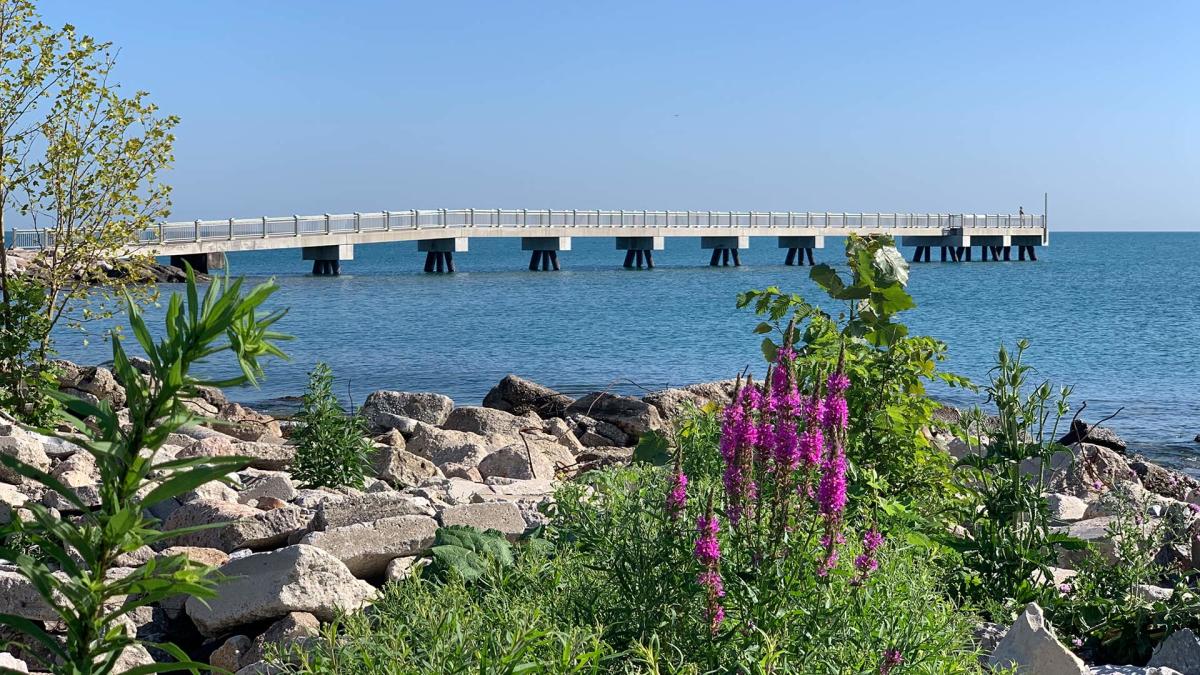 From there we rode towards the Horseshoe Casino sign and over the bridge near the Hammond Marina.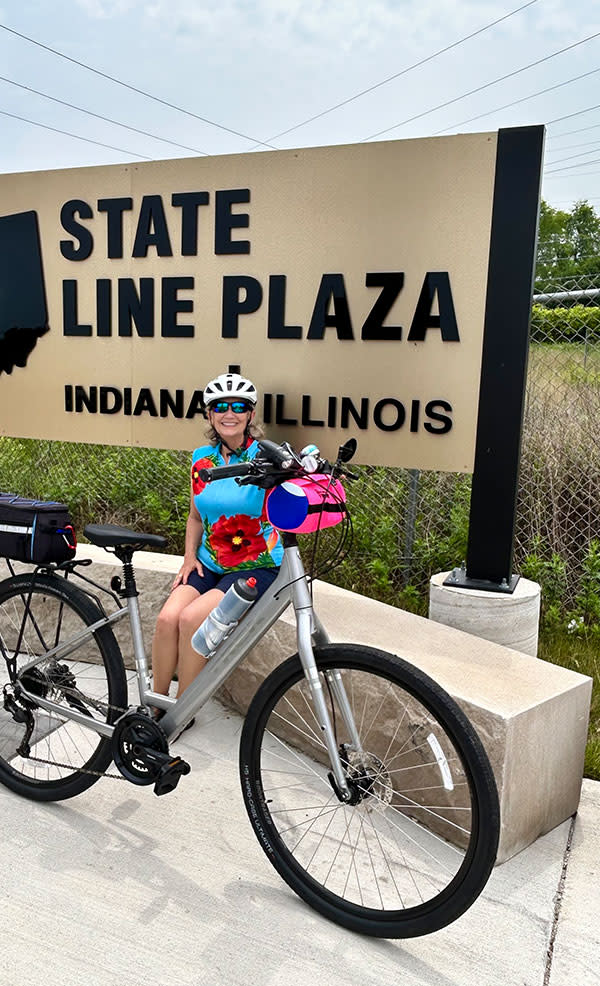 There is a 1-mile trail extension there that takes you to the southside of Chicago (Calumet Park) and a photo op spot at the Illinois-Indiana state line.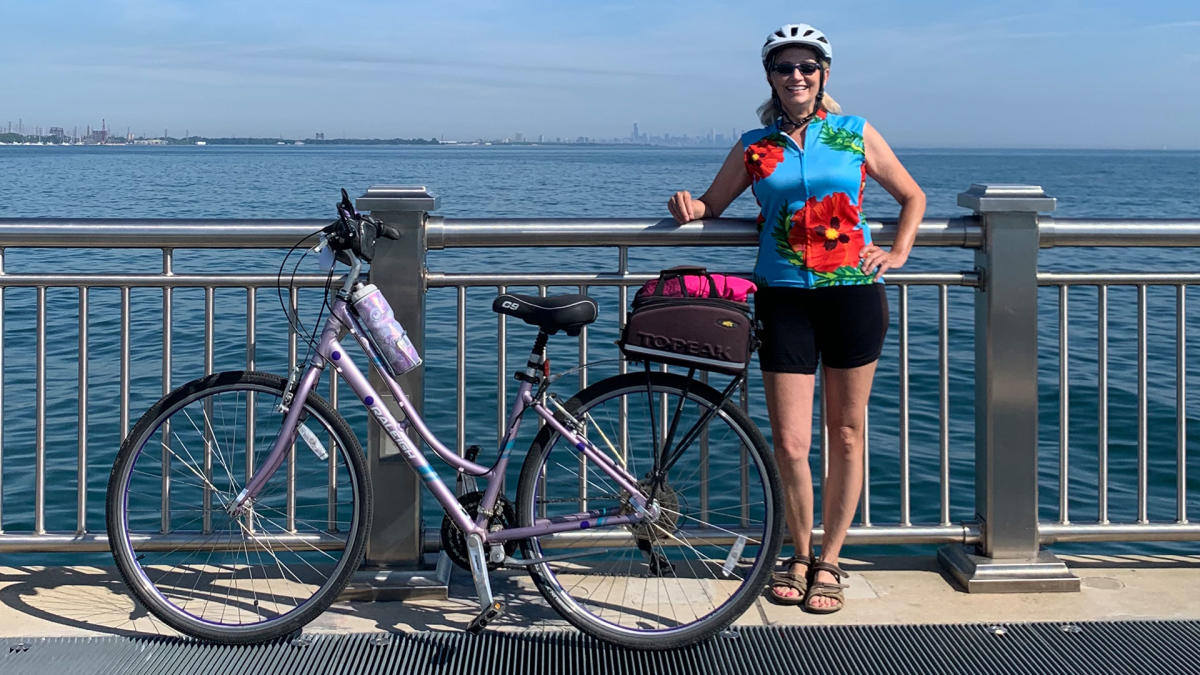 After the Calumet Park loop, we pedaled back to Whiting and rode the trail past Whihala Beach to Lakefront Park. Lots of beautiful views of Lake Michigan on your left side. Lakefront Park has amazing lake views and trails you can walk including a walkout bridge.
There's also a pond and fountain with large goldfish, and beautiful pink lily pads. 
 

After those sweaty 20 miles, we stopped for a watermelon paleta at Whiting ice cream, and then to Grindhouse on 119th St., for a refreshing iced tea.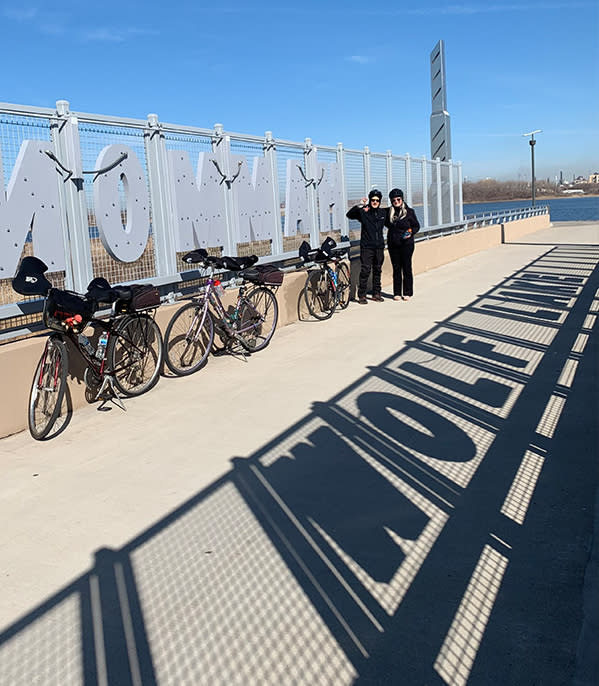 We then took the bike trail past Lake George and up over several bike bridges to the Wolf Lake parking lot. (You can also rent canoes and kayaks at Wolf Lake- super reasonable).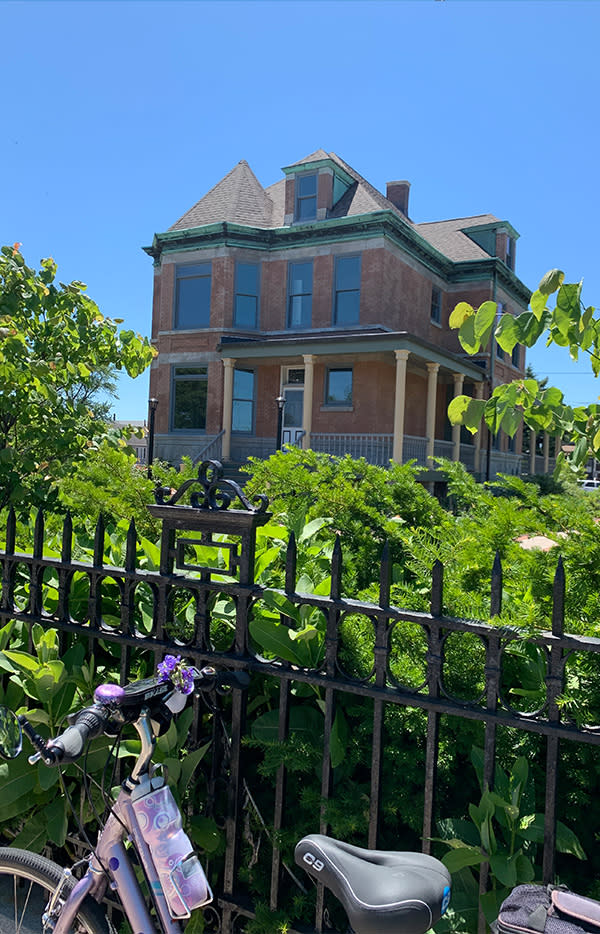 There are many side excursions to pedal around while in Whiting. You can visit the Shrage house and an old historical mansion being restored with beautiful gardens. There's always something blooming there to take a photo of. This property also includes a beautiful grotto.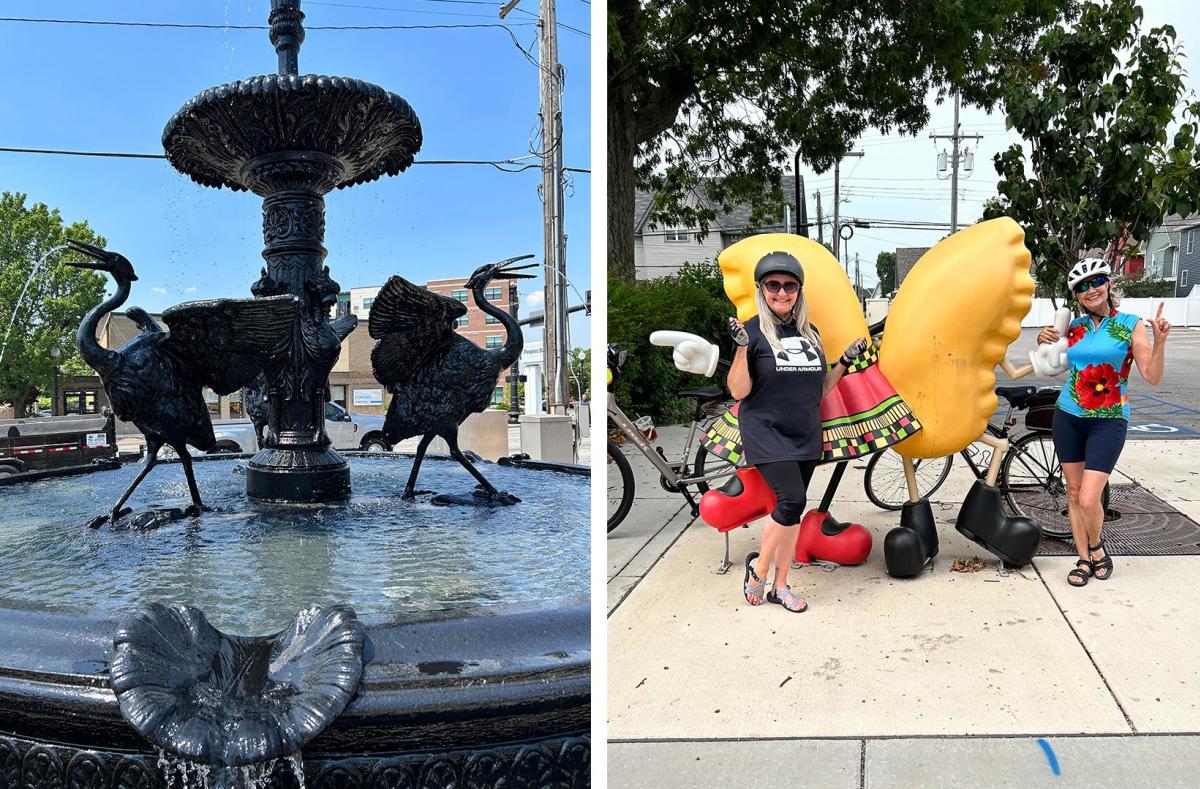 There's amazing shops and restaurants along 119th St. There's even a pierogi photo op with two big dancing pierogies, a nod to their infamous annual Pierogi Fest every July. On the corner of 19th St. and Indianapolis Boulevard there is a beautiful Heron fountain near the welcome to Whiting sign. 
If parking at Wolf Lake is unavailable due to music festivals, you can always park for free in a parking lot across the street from Grindhouse on 119th St.