After temporarily closing its doors during the COVID-19 pandemic, the Mascot Hall of Fame is excited to reopen to the public on Saturdays.
Pre-registration is required every day as they're limiting the number of guests for everyone's safety. Sessions start at 10 a.m. and 2 p.m. and are three hours long.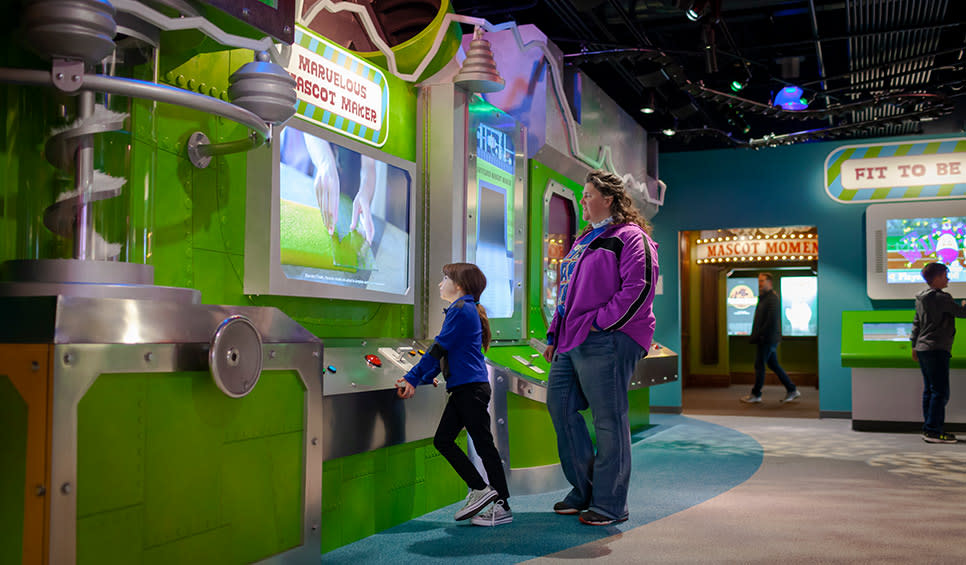 Photo by Chicago Scenic
"We are beyond thrilled to be opening the Mascot Hall of Fame doors!" said Michele Gustin, Director of Business Development & Consumer Engagement at the museum. "We'll be opening on a limited basis with time ticketing so we can control the number of people coming in and more importantly to keep it safe and clean. We have a few new surprises as we made some additions to some of our exhibits. We have new mascot memorabilia, we added four new balloon heads with our new inductees, a new Mascot on Display, and a few other additions!"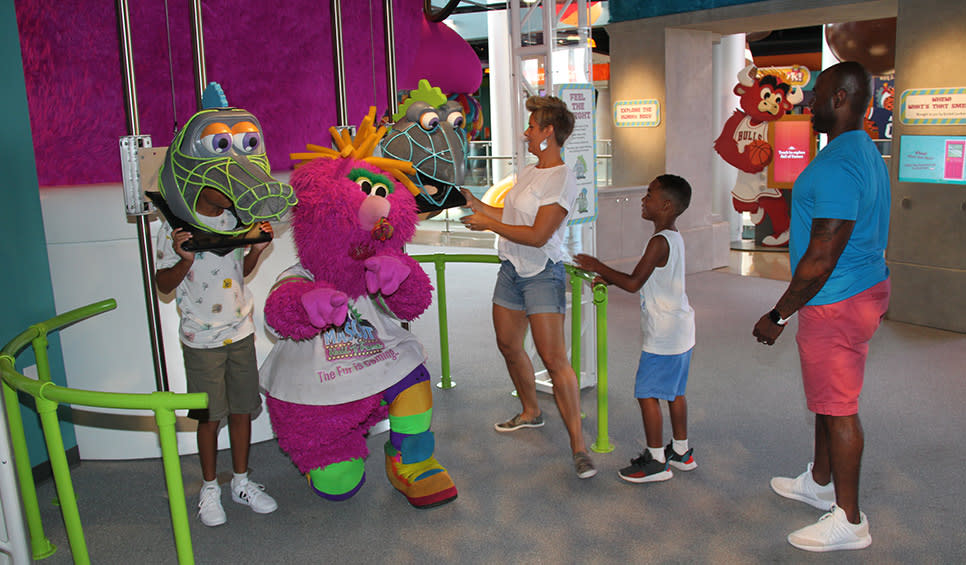 What is the Mascot Hall of Fame?
The Mascot Hall of Fame is a unique children's museum that's rooted in S.T.E.A.M. education principles. Through hands-on activities, the museum creates an entertaining, creative and educational environment where kids can play while learning all about mascots from across the country, representing professional and collegiate sport teams.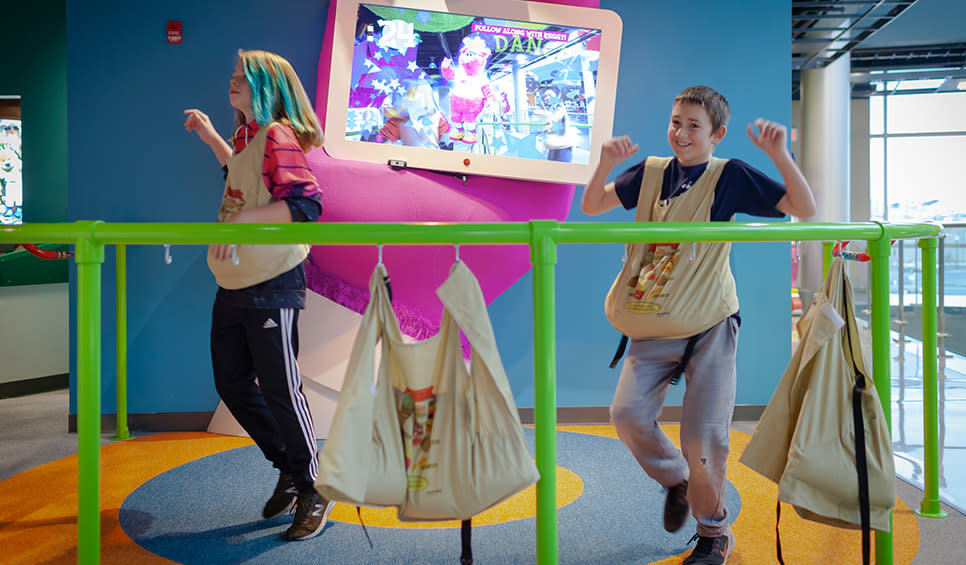 Photo by Chicago Scenic
Kids - and the adults, too - will have a blast trying out the different activities. Play smaller versions of different sports on their court, workout like a mascot, feel how heavy a mascot's costume is, move through the steps of making a mascot and  so much more. Wave hi if you see Reggie, the Mascot Hall of Fame's own mascot running around.
Before you go, you can visit the Mascot Mart for souvenirs. They even have their own Build-A-Bear Workshop® where you can build a furry friend to take home.
What Precautions Are Being Taken?
All guests age 2 and over as well as staff are required to wear a mask while inside the building. You'll find hand sanitizer stations and cleaning stations with disinfecting wipes throughout the museum.
Team members will clean during and between each session and switch out items such as toys, balls, play foods, etc.
What's the Cost?
With their reopening, they are also introducing new lower entrance fees. Cost is $10 for adults and children over age 2, $8 for seniors 65+ and teachers, and free for active military and veterans.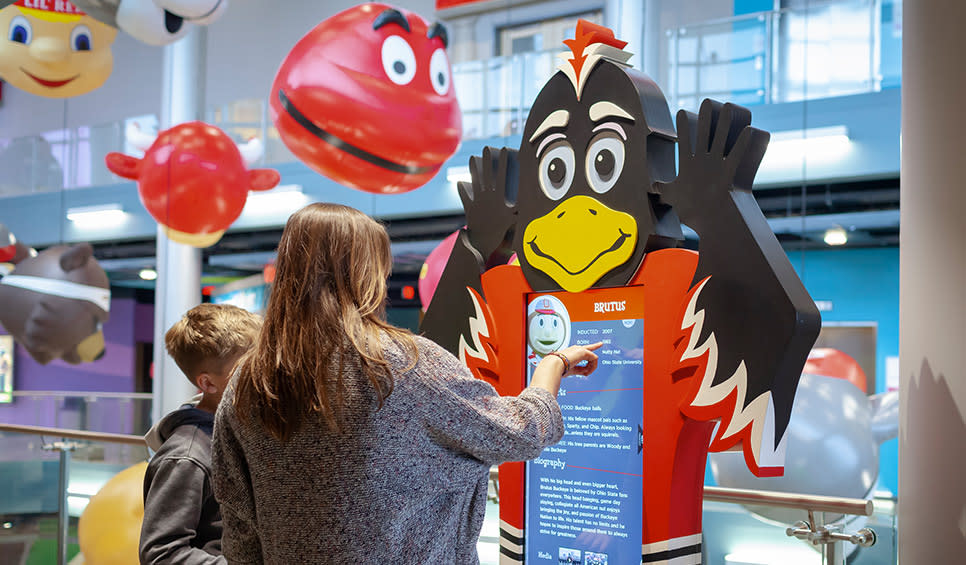 Photo by Chicago Scenic
Ready to Plan Your Visit?
Preregistration is required, so visit their site here to purchase your tickets. 
More to Do Around the Mascot Hall of Fame
The City of Whiting is a small city with lots of personality! Before or after visiting the Mascot Hall of Fame, stroll through downtown Whiting to shop and catch a bite to eat. There's also the beautiful Lakefront Park and Whihala Beach to enjoy when the weather is nice. If you visit between July 23-25, 2021, they city is currently planning on holding their fun and wacky Pierogi Fest - one of the most popular annual festivals in Northwest Indiana. Find more unique attractions along the South Shore here.