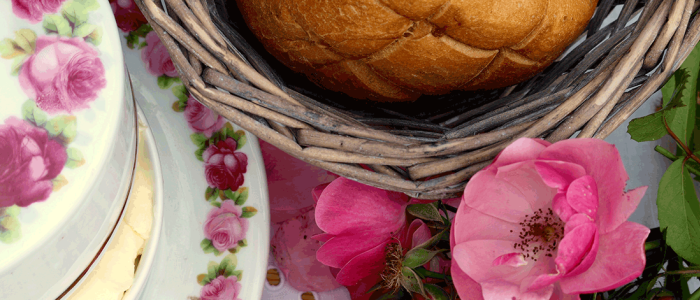 Calling all moms, grandmas, stepmoms and even dads who stand in as a mom. Mother's Day is all about you. Treat yourself to one or a few of the following Mother's Day activities along the South Shore.
Things to Do this Mother's Day Weekend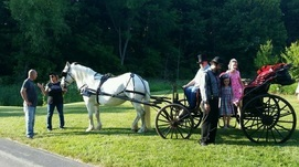 Free Admission to the Gardens
Gabis Arboretum at Purdue Northwest, Valparaiso
You don't need a vase of flowers when you can walk through the wildflowers at Gabis Arboretum. Moms get in free on Mother's Day from 8:00 a.m. to 7:00 p.m. Carriage rides and the Fairy House Garden exhibit are featured attractions along with the beautiful spring landscape. Enjoy free carriage rides from the Carriage and Sleigh Association of Northwest Indiana. Meet at the Depot. Rides run from 11:00 a.m. to 1:00 p.m. No registration required.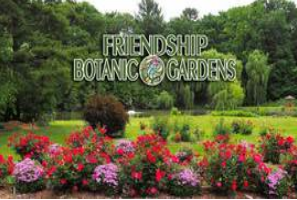 Mother's Day Painting and Mimosas
Friendship Botanic Gardens, Michigan City
Saturday, May 12, 2018 spend some time with mom creating a masterpiece, Bluebird Dreams! Admission into the Gardens, painting session, light snacks and your first mimosa is all included for $39 per person. Learn more about Friendship Gardens' event here.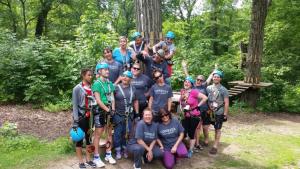 Mother's Day Adventure
Edge Adventure Parks, Crown Point
Instead of the normal Mother's Day routine, take her on an adventure at Edge! Climb and fly through the trees with a Mother's Day weekend special - buy two tickets and mom's ticket is free!  Book your adventure and use code BRUNCHISBORING.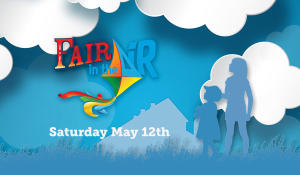 Fun on the Farm
Fair Oaks Farms, Fair Oaks
Saturday, Fair Oaks Farms is hosting Fair in the Air - a day of kiting activities. On Sunday, moms can enjoy free admission to Fair Oaks Farms. You can also enjoy brunch at The Farmhouse Restaurant on site.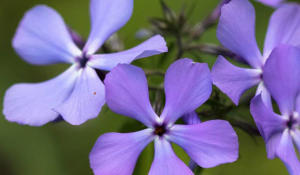 Wildflower Hike
Heron Rookery, Michigan City
Come see the woodland flowers blooming at the Indiana Dunes National Park. Ranger-led hikes begin at 10:00 a.m. and 1:00 p.m. Learn more about the Heron Rookery hike.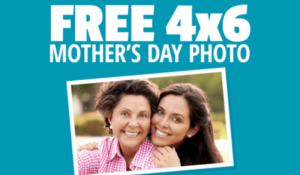 Free 4x6 Mother's Day Photo
Cabela's, Hammond
Remember this Mother's Day weekend forever with a free 4x6 photo from Cabela's. Customers may also purchase a package printed while they wait. Cabela's is also offering a free carnation to the first 50 photo customers all weekend and a giveaway Sunday for the first 100.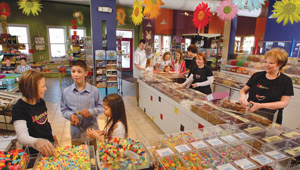 Sweets and Treats for Mom
Albanese Candy, Hobart
Don't forget to pick mom up some of the World's Best Gummis, chocolates and so much more at Albanese Candy!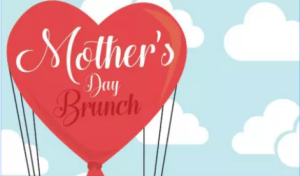 Mother's Day Brunches
Here are a few of the local places hosting brunches this Mother's Day. Find more on our events page here.
Centennial Park, Munster - Seatings at 11:00 a.m. and 1:30 p.m.
The Farmhouse Restaurant, Fair Oaks - Brunch Buffet 10:30 a.m. to 3:00 p.m. Dinner Buffet 3:30 p.m. to 8:00 p.m. Call 219-394-3663 for reservations.
The Emerald Green Restaurant at Lost Marsh, Hammond - 10:00 a.m. to 2:00 p.m. Call 219-228-2526 for reservations.
Sage Restaurant, Valparaiso - 11:00 a.m. to 4:00 p.m. Call 219-464-7243 for reservations.
Byway Brewing, Hammond - 10:00 a.m. to 4:00 p.m. Email angie@bywaybrewing.beer to make a reservation. Please include name, # of guests, time, and telephone number.