The snow is melting, the flowers are blooming outside, and the sun is peeking out from the chilly winter clouds. Spring is full of hope and excitement and what better way to take it all in than exploring the beautiful green gardens and outdoors along the south shore of Lake Michigan.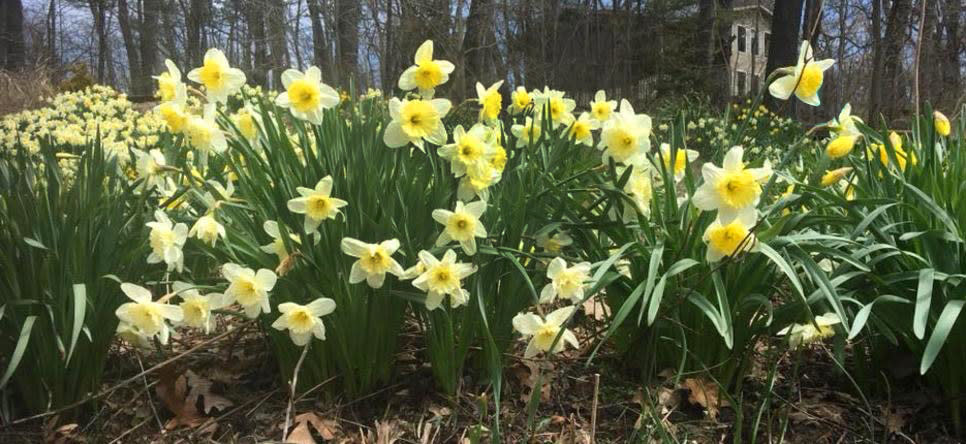 Friendship Botanic Gardens
The beautiful Friendship Botanic Gardens in Michigan City was founded in 1936 based on a garden seen at the 1933-1934 A Century of Progress International Exposition. Today, visitors can walk through themed gardens, attend a number of special events or simply walk or hike through three miles of trails.
In the Children's Garden, the spring brings a variety of flowers and herbs carefully selected "to provide a feast for the senses of smell, touch and sight." Walk through a world of gardens including the Romanian Garden, Polish Garden, Scottish Garden, German Garden or the Norway Garden to see a variety of landscapes and flowers that bloom around the globe. During a hike, be sure to keep your eyes and ears open for a number of bird species like hummingbirds, finches, woodpeckers, mockingbirds and more.  
A great way to spend an afternoon, Friendship Botanic Gardens opens in May and remains open through October; Tuesday through Sunday. Memberships are available if you want to roam year-round.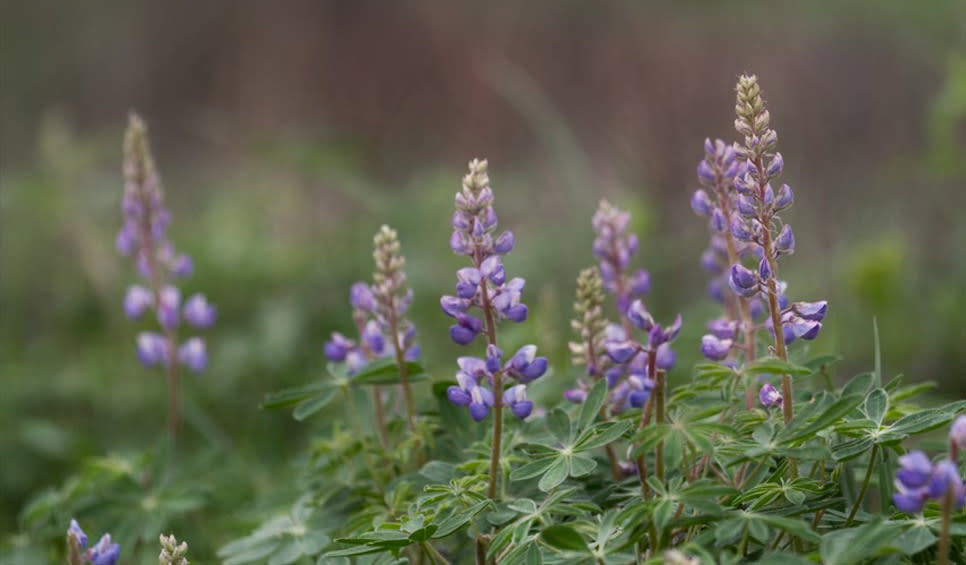 Indiana Dunes
Visitors will find moderate to difficult hiking options throughout the Indiana Dunes National Park and Indiana Dunes State Park sites. Journey on trails through the marshes and prairies and look for spring flowers like the white, yellow or pink lady slipper varieties, showy orchid and wild lupine among others. 
Surround yourself with spring wildflowers like the bright purple wild lupine on the Paul H. Douglas Trail in Gary's Miller neighborhood, one of the many trails in the Indiana Dunes National Park. This trail features oak savannas, wetlands, and plenty of wildlife out and about. The Paul H. Douglas Center for Environmental Education is located at the trailhead and offers a space to learn about the surrounding environment and frequently has learning programs for all ages! Make sure to give them a call at 219-395-1882 to confirm open hours.
A hike through Cowles Bog will take you through a number of habitats including wetlands and dunes that is perfect for birding. 
New flowers pop up each week throughout the parks, so no matter which you choose, you'll be sure to surround yourself with natural beauty.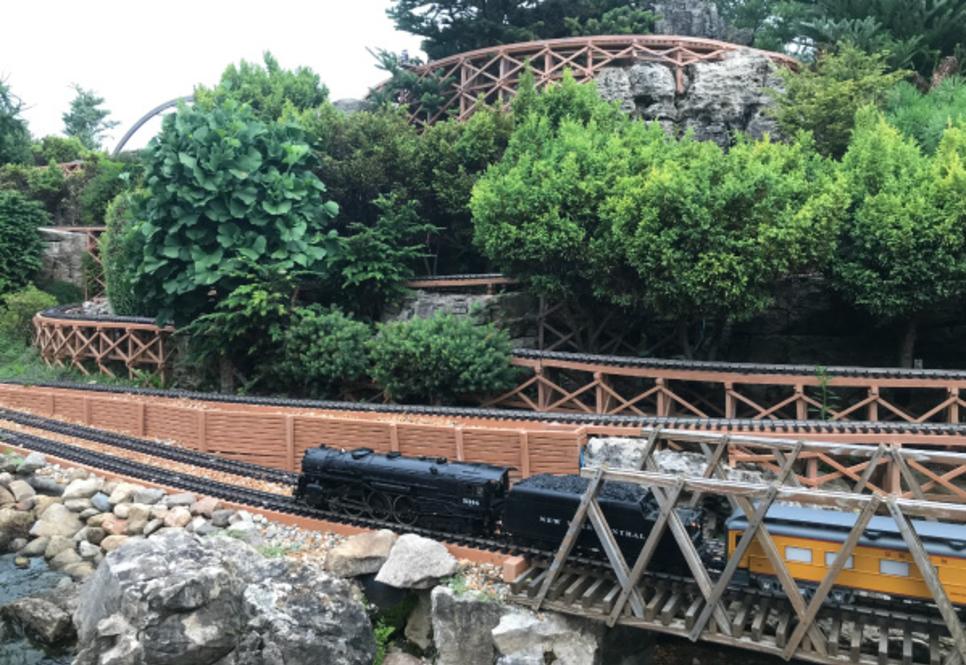 Gabis Arboretum at Purdue Northwest
This nature preserve in Valparaiso focuses on education, research, conservation and engagement with the natural environment. Venture through prairie, wetland and woodland landscapes at Gabis, and in the Native Plant Garden visitors can find plants native to northwest Indiana. The grounds include a variety of formal gardens including the popular Railway Garden, an outdoor g-gauge model train garden that tells a story of America's steam engine history. While visiting Gabis, you'll also see rare and endangered species of plants and wildlife. Nearly 60 plant species exist here, including the state-endangered Trumpeter swans.
There's plenty to do at Gabis Arboretum for all ages. You can visit daily from April through October, and the Railway Garden is open Friday through Sunday from May through October, except during inclement weather.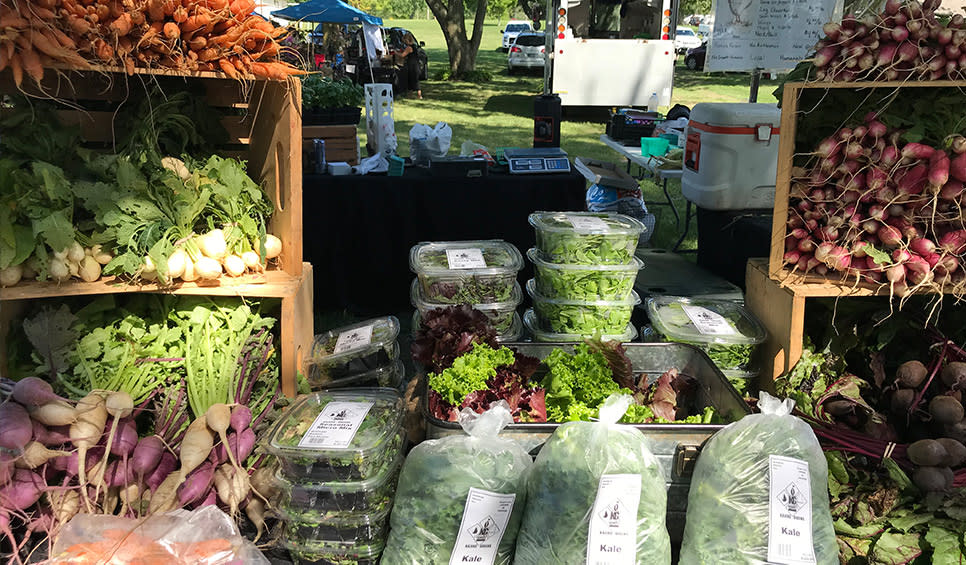 Farmers Markets
Throughout Northwest Indiana there are outdoor farmer's markets offering fresh produce, locally made goods, yummy bites to eat and so much more. Many of these markets also feature live music or other artists, which makes it perfect to spend a morning or evening outdoors this spring. You can find a farmer's market near you here.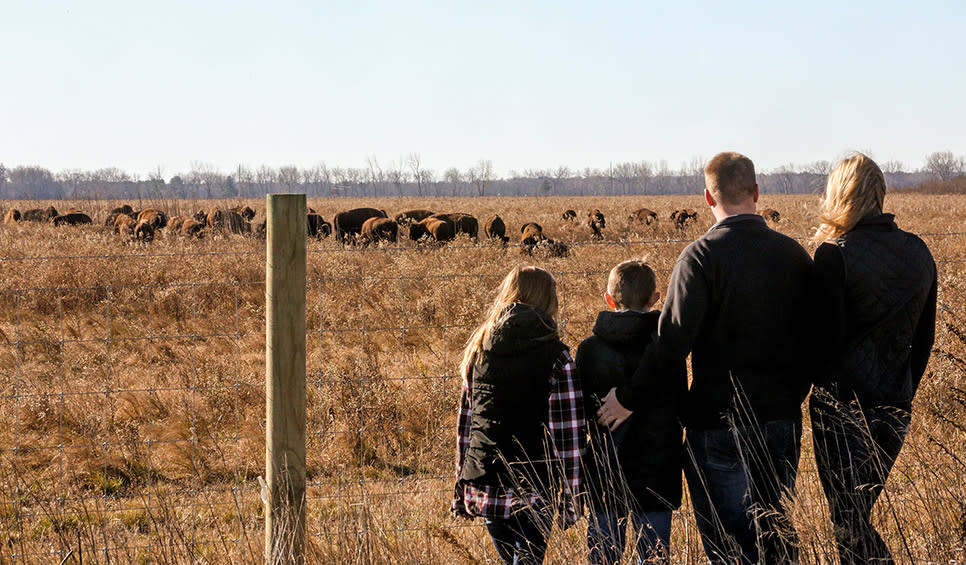 Bison Viewing and More
If you have ever wanted to see a bison up close, Kankakee Sands in Morocco has a viewing area to watch these majestic animals roam the grounds year-round.
If you visit Kankakee Sands during the spring, you can watch the prairie come to life, too. Migrating birds are making their way north; some will make their home in the area and some will stop on their way as they head further north. Hike through the prairies, oak savannas and sedge meadows where there are a number of hiking trails available to explore these diverse habitats. Keep your eyes peeled to see a variety of warblers and sparrows during your visit. There are more than 7,000 acres of restored lands – providing a home for rare species of animals as well as flowers and grasses.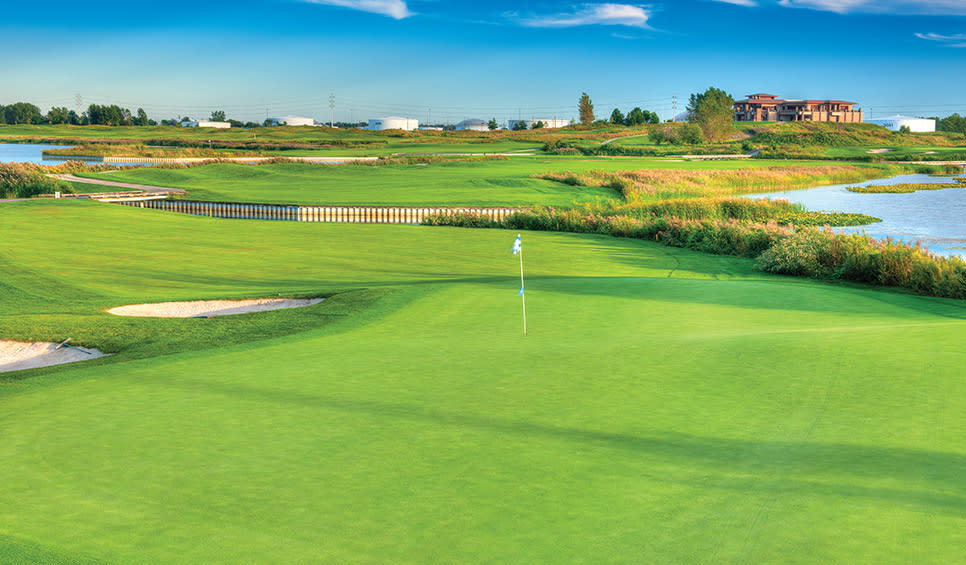 Golf
Whether you want to perfect your swing, work on your par, or just have fun, book a tee time at Lost Marsh Golf Course. Located along Wolf Lake and Lake George in Hammond, you will have beautiful views of the water while you golf.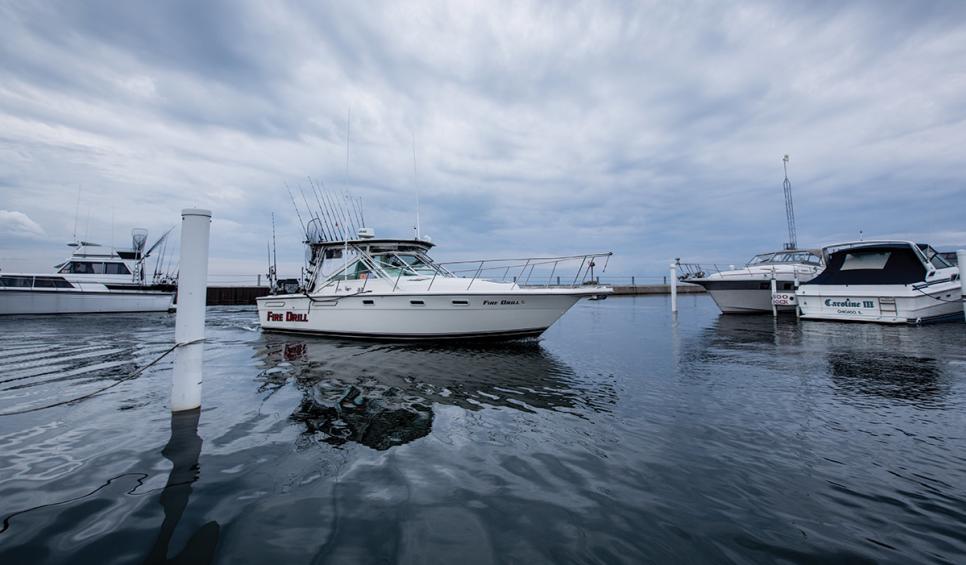 Charter Fishing
Take to the waters and fish with one of Lake Michigan's Charter fishing captains. Members of the Indiana North Coast Charter Association can take you and your friends out on the water in search of Lake Michigan's abundant salmon and trout which thrive in the spring months. Find out why Lake Michigan provides "unnaturally" good fishing in our blog post here.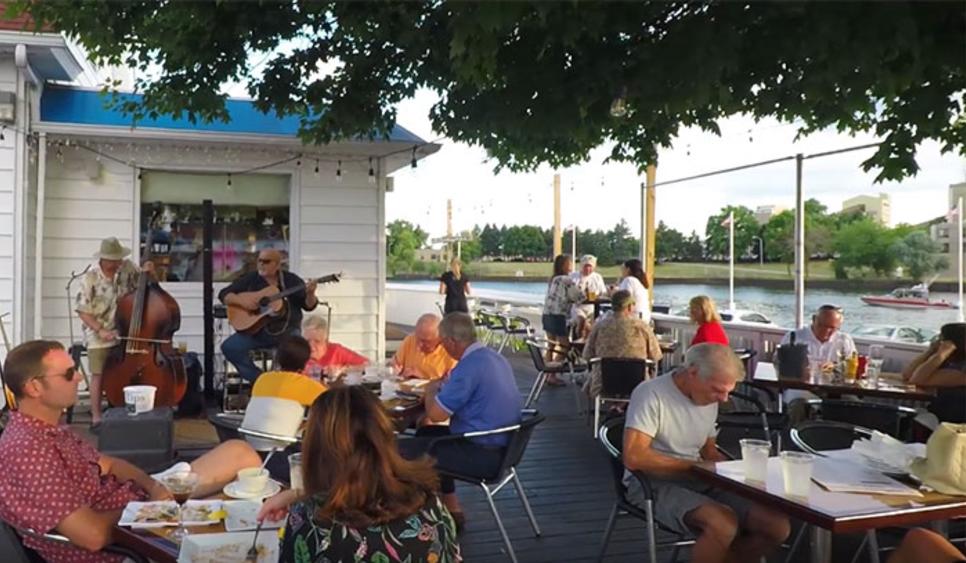 Patio Dining
There is something about eating outside that just makes food taste better. Luckily, with spring bringing warmer weather, we can eat outdoors more often at region restaurants. Check out our website for a full list of outdoor dining options near you.
---
No matter how you decide to spend the beautiful spring days ahead, share your experiences with us using #AlongtheSouthShore to be featured on our social media pages.